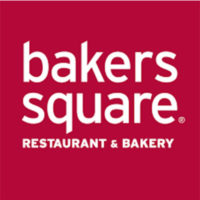 Bakers Square is a baking conglomerate that serves pies, as well as food. The company has been honored with the Best Pie In America distinction on more than one occasion.
Bakers Square Restaurants began in 1970 as a restaurant called Mrs. C's. Word of the delicious pies spread, and soon Pillsbury bought out Mrs. C's. They opened Poppin' Fresh Pies. In 1983, VICORP Restaurants, Inc., purchased Poppin' Fresh Pies. VICORP renamed the chain Bakers Square.
The company's French Silk Pie, Country Apple, Lemon Supreme, Caramel Pecan Silk, and Strawberry pies have all won at the National Pie Championships. Bakers Square has been awarded "The Best Pie In America" on more than one occasion. Bakers Square have over 40 locations.
The bakeries offers three different health care options for their employees, and two different Dental plans. They also offer basic life insurance, disability services, and retirement saving plans. If company guidelines apply, employees can also earn paid vacation days.
Full-time employees at Bakers Square have access to medical and dental insurance. They enjoy baking, eating, and working with their hands. People who work here also enjoy working for a company that strives for perfect quality goods.
How old do you have to be to work at Bakers Square?
You must be 18 years or older to work full time for Bakers Square. You also must be 18 years or older to be qualified for any of the benefit packages.
Bakers Square Careers
Each location offers a handful of corporate positions, along with positions in the bakeries. The president Jeff Guido called Bakers Square, "the leader in family dining," and asks potential employees to believe in providing world class service. All employees must have a passion to serve customers. Each position, regardless of placement, requires attention to detail, and maintaining a cleanly area to work with team members.
Line Cook Attention to detail is listed as the most important quality to be a Line Cook. As a Line Cook, employees will need to make high quality meals in under ten minutes. Duties also include keeping the prepping area safe, clean and stocked.
Dishwasher Duties include cleaning dishes for guests and team members. Work area also needs to be clean, and organized. Dishes must be cleaned efficiently, but quickly so as to assure the team doesn't run out of clean plates, and silverware.
Expo These employees are designated as a middleman between servers and cooks. Duties required are serving food efficiently, while making sure each order is handled properly and professionally. They must also be able to interact with customers, and satisfy their demands.
Busser The applicant who wants to be a busser must be able to clean, and set each table in a timely matter before guests are seated. They must also attend to guests needs at all times, and assist team members wherever necessary.
Host/Hostess Applicants with an outgoing personality and positive attitude are encouraged to be a Host or Hostesses. Duties include greeting each guest, seating guests, and assisting them with payments. Host/Hostesses must make a good first impression on guests when they arrive, as they are the first face a customer sees when entering Bakers Square.
Server With excellent customer service skills, attention to detail, and an outgoing personality, servers are the face of the dining experience at Bakers Square. Servers must be knowledgeable about the menu, and make every guest feel welcomed and relaxed.
Shift Leader Applicants who have worked in management before should apply to be a shift leader. Responsibilities include effectively encouraging the team to work hard, as well as managing team members during their shift. They must also count the drawers, and close down the bakery at the end of each night.
Restaurant Manager Working alongside the General Manager, Restaurant Managers oversee day to day operations. They are responsible for hiring, training, and retaining the team members. Applicants must have a passion to serve guests through leading others, as well as meeting the high employment standards of Bakers Square.
General Manager If applicants desire to strongly follow the Bakers Square values, General Managers are the face of the chain. They are the foundation of the bakery in their community, and handle all management, and hourly team members.
Restaurant Accountant Those with a bachelors can apply to corporate positions, such as Restaurant Accountant. Accountants serve as the primary contact with operations managers, and manage the company's finance. Those who apply must be good at handling finance, as well as revenue accounts.
Bakers Square Application
In order to fill out an application, applicants are encouraged to visit Bakers Square website. Full and part time opportunities are present for many of the bakery jobs. Corporate jobs become available dependent on company's immediate needs.
Each application is to be filled out and submitted online. Corporate positions ask for a resume and cover letter in addition to the company's application.
When submitting an application, be prepared to list an active e-mail address. Applicants are encouraged to continuously check their email after submitting an application. If an applicant is considered hireable, the bakery's management will reach out through e-mail.
Customer service experience is imperative for a resume to be considered at Bakers Square. Applicants must be accommodating, and friendly to customers. Baking experience is also preferred for any in house cooking positions. Corporate positions require a bachelor's in management or finance.
Applicants should expect the hiring manager to ask questions about pie, as well as ask about past customer service experiences. Come prepared to discuss baking, pie and other work with food.
Things to Know About Bakers Square
While starting as a single bakery in 1970, Bakers Square has expanded nationwide to include a full breakfast, lunch and dinner menu. The added menus make Bakers Square a perfect destination for everything including dessert.
The French Silk Pie, Country Apple, Lemon Supreme, Fresh Strawberry and Caramel Pecan Silk Supreme have stolen first place on more than one occasion at the National Pie Championships. Bakers Square prides itself on "The Best Pie in America" being a distinction, rather than a slogan.
Free Pie Wednesdays is every Wednesday at Bakers Square. Participants can pick out a free pie along with any menu item purchase. Free Pie Wednesdays is every Wednesday until 10:30 pm.
Raising Forks For Funds is a charitable foundation founded by Bakers Square. The goal of the foundation is to bring food, and people, together. Bakers Square built its company off of a local community, and they now are trying to organize events to bring more communities together.
Company Links