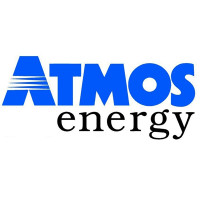 Atmos Energy is a natural-gas-only distributor, one of the largest in the United States. It's based in Texas, and serves a wide range of the United States, ranging from the Rocky Mountains to the Blue Ridge Mountains.
Atmos Energy dates back to 1906 in Texas, though then under a different name. It eventually became known as the Pioneer Corporation and in 1983 Energas, the natural gas division of Pioneer, split off and became its own publicly-held company. In 1988, Energas renamed itself Atmos Energy.
Atmos Energy served over 3 million customers in over 1,400 communities, ranging across 8 states. It employs 4,720 people. In 2013 the company was awarded the "US Large Enterprise Project of the Year", and in 2012 its employees received the Life Saving Awards from the Kentucky Gas Association.
To its employees, Atmos Energy offers medical, with a high deductible option, PPO, or EPO, vision, dental, wellness benefits, retirement benefits, with a retirement savings plan, as well as paid time off and other benefits.
How old do you have to be to work at Atmos Energy?
A person should be at least 18 years old to apply to work at Atmos Energy. Employees like to work here because of the great benefits, including great medical insurance and good amounts of PTO, and excellent learning experience.
Company Links
http://www.atmosenergy.com/careers/index.html