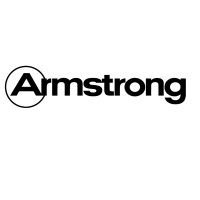 There are really two companies under the Armstrong umbrella. One is Armstrong Flooring Industries (AFI), the other is Armstrong World Industries (AWI). Armstrong World Industries specialized in ceilings, walls, and suspension systems – design and manufacture. Armstrong Flooring Industries focuses on flooring products. Both companies do commercial and residential work and manufacturing of their respective products.
The companies began about 150 years ago in Pittsburg, Pennsylvania, as a two-man operation. Today, they are global, with thousands of employees. There are careers in many different fields available to those who might wish to work for these companies: manufacturing, engineering, information technology, management – to name a few.
The Armstrong companies won the Candiate Experience Awards of 2014, an award given for best-in-class hiring experience for job-seekers / applicants. AWI (ceilings) employs over 3700 employees in 25 different facilities all over the world, and AFI (flooring) employs around 3500 employees in 18 plants in 3 different countries.
The Armstrong companies are praised by their employees for their great benefits, which include Flexible Spending Account and Health Savings Account, supplemental life insurance, dental, vision, disability, and life insurances, health care on-site, mental health care; financial retirement planning, 401K plans, performance bonuses, charitable gift matching, stock options; family and parenting services like adoption assistance, family medical leave, work from home options; vacation and paid time off, sick days. Also, there are perks and discounts, like employee discounts for products, mobile phone discount, legal assistance, free lunch or snacks, gym membership, and company car.
How old do you have to be to work at Armstrong?
While not specifically listed, one can assume that 18 years would be the minimum age for careers in the manufacturing sector, and other requirements include things like "must have 1 year of continuous experience" or "must be enrolled in a degree program of college level".
Company Links
http://www.armstrong.com/home/careers.html