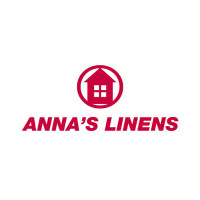 Update: The company is no longer in operation. This page is only for archival purposes.
Anna's Linens was a home linens and décor retail chain based in California. The chain was purchased and rebranded in 2015 and is known today as Fallas Stores.
The original retailer catered to minority demographics. They sold their merchandise at discounted prices, selling everything from bed linens to window coverings to housewares. The company was the 14th largest home décor and textiles retailer in the United States.
Alan Gladstone founded the company in 1987, opening the first location in Los Angeles. He named the company after his mother. The retailer also had a rewards program called "Fan of Anna's." The chain filed for bankruptcy in 1993 but recovered in 1994. Starting in 1998 the store invested massively in expansion, with dreams of going public in the near future. By 2005 they were opening on average 50 stores of year. By 2013 there were 309 stores located across the United States.
Sadly profits did not keep pace with the new stores and the company declared bankruptcy for a second and final time before closing up shop. The company employed over 2,500 people when it folded in 2015. Company insiders cite overexpansion and the changing tastes of their younger demographics as contributing to their demise.
The company started spreading the news of the closing to its customer base in June 2015 with signs in stores and emails.  All remaining merchandise was liquidated, some at auction. A company called National Stores acquired the retailer's intellectual property rights and a few locations with stronger customer bases and rebranded them Anna's Linens by Fallas, also known as Fallas Stores.
Anna's Linens Interview Questions
Does your experience match this job or another job more closely? You will want to say that your experience and skills match the job you are applying for very well, because you don't want to give the interviewer the impression that you aren't really interested in the job they are interviewing and hiring for. You can give examples of your previous experience and skills that would be useful in the job you are interviewing for.
What is your greatest strength in the workplace? You can always give more than one answer for this question, but you will want to make sure that you don't come off as boastful. Be sure that you mention at least one strength and explain why you think it is something that will help you with the job that you hope to land.
What were the reasons you left your last job? The most important thing to remember when answering this question is to keep it positive. Don't take this as an opportunity to badmouth previous co-workers or supervisors, because the interviewer won't be concerned about another company's issues and they don't know the people you are discussing. Answer by saying that you were looking for a new opportunity.
Do you have any blind spots when it comes to your work? This is another one of those trick questions. If you are aware of it, it can't be a blind spot. You should just say that you don't feel that you have any. It will be their responsibility to decide if you have any blind spots in the future. Don't give away any information with this question.
Company Links
Update: The company is no longer in operation. This page is only for archival purposes.