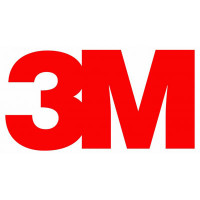 3M uses science-based technology to develop a range of problem-solving products. Products include popular brands such as Scotch and Post-it, as well as industrial items. They also work in the healthcare sector, creating items to improve the quality and efficiency of care.
The company was founded in 1902, by Dr J. Danley Budd, Henry S. Bryan, William A. McGonagle, John Dwan, and Herman W. Cable. The initial purpose of the company was corundum mining. This was largely unsuccessful, but the resourceful founders soon turned to other products.
Today, 3M operates in over 70 countries, employing 89,800 people. Global sales are around $31.8 billion, with 63% coming from non-US sales. The company has received many awards for its products. In 2015 it ranked first in the ASI Top 25 Leading Manufacturers of Adhesives and Sealants.
This company offers a good range of employee benefits, including medical and dental care. They also have a 401(k) matching scheme. Their retirement and financial benefits are designed to assist employees beyond their time with the company. Some benefits, such as medical and dental care, can be extended to domestic partners and children of employees.
How old do you have to be to work at 3M?
The minimum hiring age at 3M is 18, in the US. Their child labour policy states that, even in countries where child labour is permitted, they will not hire anyone under the age of 16. 3M employees enjoy the innovative and exciting atmosphere. They also appreciate that the company places a high value on training and development.
Company Links
http://solutions.3m.com/wps/portal/3M/en_US/3M-Careers-NA/Home/