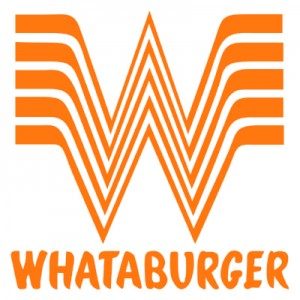 Harmon Dobson started the company over sixty years ago in Corpus Christi, Texas. Dobson's goal was to serve a burger so big that it took two hands to hold, and so good that after a single bite, customers couldn't help but exclaim, "What a burger!" Consequently, he named his burger stand "Whataburger."
The restaurant is still family owned and operated, and each and every burger is still made to order. There are more than 750 locations.
WhatABurger Careers
Job opportunities are provided in two main areas: Restaurant Opportunities and Home Office and Field Opportunities.
Restaurant Opportunities Positions
General Manager
Manager
Team Leader
Team Member
Home Office and Field Opportunities Positions
They staff a variety of jobs at their home office and field positions in America and Mexico. A partial list includes these careers:
Zone Marketing Coordinator, Workforce Planning & Analytics Professional, Warehouse Lead, Technical Writer, Technical Analyst, Tax Accountant, Senior Manager, Business Administration, Senior Business Services Quality Assurance Manager, Senior Benefits Manager, Solutions Delivery Professional, Shared Services Accounting Manager, Retail Inventory & Event Coordinator
Please check the corporate website to see a detailed list of available positions.
Get Your Degree!
Find schools and get information on the program that's right for you.
Powered by Campus Explorer
Whataburger participates in the federal E-Verify Program. All employees must be cleared through this program before working at the company. For more information, please go to the US Citizenship and Information Services link provided in the section below.
Requirements and responsibilities vary due to a wide range of jobs available.  For example, a general manager in training position must participate in a skills development program, and will be required to achieve certifications. The following is a job description.
Minimum Experience:
3 years of experience as a General Manager in a restaurant, hospitality, or retail industry.
5 years of experience as a senior level manager (back or front of the house) in a restaurant, hospitality, or retail industry.
Demonstrated intermediate to advance level ability to communicate, influence and negotiate decisions while motivating assigned staff.
Demonstrated ability to work in a team environment.
Prior management experience.
Knowledge Required:
Intermediate to advanced knowledge of Back of House Systems, Point of Sale Systems, Restaurant Operating Systems and Internet.
Strong general knowledge of organization and its functions.
Intermediate to advanced understanding of budgetary concepts and procedures.
Intermediate to advanced ability get work done through others.
Intermediate to advanced understanding of performance review process.
Ability to prepare and present ideas and recommendations to colleagues, managers and direct reports with ample notice and preparation.
Education Requirements:
High school diploma/GED or equivalent work experience.
Physical Requirements:
Must be able to lift up to 50 lbs.
Must be able to stand during entire shift.
Ability to reach, bend, stoop, lift, shake, stir, pour, carry and push.
Ability to read (Orders on tickets, Menu Board, receipts, etc.)
Frequent contact/immersion of hands in water, cleaning and sanitation solutions, meat products, poultry products, seafood and produce items.
Frequent washing of hands.
Miscellaneous Requirements:
Possession of current and valid driver license required, liability insurance, acceptable driving record and a satisfactory background check required.
Preferred Knowledge: 
Proficiency in MS Office Word, Excel, Outlook, and PowerPoint.
Professional Certification:
Food Safety Certification (may vary based on city, county and state requirements)
This is merely one example of a Whataburger career and associated requirements.
How Old Do You Have To Work at Whataburger? Generally, the minimum age allowable to work is 16 years old. Applicants should check with their local restaurant to verify local statutes.
They offer their employees a variety of competitive benefits. Available options vary based on position. Their franchisees are independently owned and operated, meaning that job benefits and compensation may vary.
All Employees
401(k) – Employees contribute up to 6% of their pay and with a match of $0.30 on the dollar, Profit Sharing – Enjoy financial benefits with yearly discretionary contributions, Quality Meal Program, Direct Deposit, Employee Assistance Program, Weekly Payroll, Progressive Incentive Program, Whataburger Family Foundation
Team Members
Limited Medical Plan, Career Advancement, Flexible Schedules, Competitive Weekly Salary, Discounted Meals, Training Opportunities, Whatagames  (ask your local restaurant for details)
Full-Time Family Members (Team Leaders and Beyond)
Medical Plans – Traditional PPO or High Deductible Health Plan with a Health Reimbursement Account, Dental Plans – Basic dental PPO and expanded dental PPO with orthodontia, Vision Options – Limited vision screening through health plan or comprehensive vision plan, Life Insurance – Basic life insurance with options to buy additional coverage for themselves and their dependents, Long-Term Disability – (Manager and beyond), Competitive Leave – Vacation and Sick, Pet Insurance – Options and rates vary based on age, Wellness Incentives, Competitive Weekly Salary, Advancement Opportunities, Discounted Meals, Training Opportunities, Health Benefits, Leadership Development
Whataburger Job Descriptions
1950s
On August 8, 1950, Harmon Dobson opened the first Whataburger restaurant. It was an instant success, and Harmon began to expand the business to other markets. In 1955, Harmon married Grace Williamson. They raised three children: Hugh, Lynne and Tom. By the end of the decade, Harmon opened a restaurant in Pensacola, Florida, the first Whataburger restaurant outside of Texas.
1960s
By 1960, Whataburger had 17 restaurants scattered across Texas, Florida and Tennessee. A year later, the first orange and white striped A-frame restaurant was built in Odessa, Texas. The menu grew, adding French fries and hot pies. Tragedy struck the Dobson family in 1967 when a plane crash took the life of Harmon Dobson. Grace took over the business.
1970s
The '70s was a decade of milestones. Under the leadership of Grace Dobson, the firm thrived and grew. The number of locations doubled to more than 200 restaurants spanning 12 states. The first drive thru was installed in 1971. The Whataburger Jr. was added to the menu, as were jalapeños and onion rings. A new building design was unveiled.
1980s
At the end of 1980, Whataburger opened its 300th restaurant. Two years later, three Corpus Christi locations began operating 24 hours a day, seven days a week. New menu additions soon followed, including the Breakfast On a Bun, Whatachick'n, and the now-famous breakfast Taquitos. The beloved Nickel Mug debuted as a promotion which was supposed to last a year, but instead, ended up running for 14 years. By the end of the decade, 440 locations had been opened.
1990s
There was a change of leadership as Tom Dobson took over as President and CEO. A host of new menu items was unveiled, including the Whatameal, the A.1. Thick & Hearty Burger, and other items. The company also passed the 500-store threshold, making it the nation's eighth-largest hamburger chain. The very first WhataGames, their biennial burger Olympic competition for Team Members, was held.
On May 6, 1999, Whataburger by the Bay opened in Corpus Christi as a tribute to Whataburger's upcoming 50th anniversary. This 6,000 square feet eatery features a life-size bronze likeness of Harmon Dobson, the chain's beloved founder.
2000s
On August 8, 2000, Whataburger proudly celebrated its 50th anniversary with 575 restaurants in operation. New specialty items included the Patty Melt, and Honey BBQ Chicken Strip Sandwich. In 2005, Whataburger mourned the loss of Grace Dobson.
2010s
By the seventh decade, Whataburger had grown from a single burger stand in Corpus Christi to a 700-restaurant chain that spanned every state from Arizona to Florida. The All-Time Favorites menu made its debut. It is still family owned and operated by Tom, Lynne and Hugh Dobson.
Advice For Application Process
Printable Application for Whataburger
Whataburger prefers potential job applicants to only apply for position online. Therefore, any free application, direct application, or efforts to use a download application form or printable application form should only be done in conjunction with an online application process.
How to Apply For Whataburger Online
Employment begins with the Whataburger job application online process. It is advised that applicants find a quiet place to apply for jobs at Whataburger.
Whataburger careers are applied for at the corporate website at taleo.net. Candidates will need to register and create an account. There will be prompts to enter information pertaining to an applicant's background, education, and experience. There, job seekers can perform two types of searches for Whataburger jobs. One is a basic job search using job field categories, keywords, and locations to define search criteria.
Another type of job search is an all jobs search where candidates can perform a search looking for Whataburger careers while searching through the entire list of available Whataburger jobs. Either Whataburger jobs online search can be advanced by placing the desired position in a job cart for a later time, or clicking on the apply link.
Applicants should have their resume, a cover letter and other documentation that would assist them as they apply online for Whataburger jobs. Once a Whataburger application is finalized and uploaded, they will receive a confirmation email. After a review of Whataburger applications, a hiring manager will contact an applicant if they are judged to be a good fit for the position. They will ask them about their work history, answer the applicant's questions, and potentially setup an interview.
If an initial interview is scheduled, a Whataburger Human Resources professional will talk to the applicant to assess the candidate's qualifications. Two of their competitors are Fatburger and In-N-Out, among others.
Also See:
Which Wich: See this page for jobs at Which Wich.
Potbelly Sandwich Works: Use the Potbelly Sandwich Works job application to apply here.
Shake Shack: Shake Shack offers opportunities for both, beginners and experienced roles.
Charley's Grilled Subs: For employment at Charley's Grilled Subs visit the application page.
Lenny's Sub Shop: See this page for jobs at Lenny's Sub Shop.
Company Links