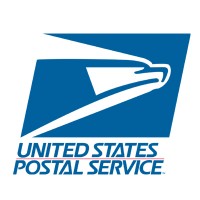 USPS provides postal service for residents of the US. It operates the largest civilian vehicle fleet globally in order to deliver almost 500 million pieces of mail a day or 20 million each hour.
It was first established as the United States Post office in 1775 by the Second Continental Congress. The agency's rich history includes having US founding father Benjamin Franklin as its first postmaster general.
With 503,103 career employees and 141,021 non-career employees, the agency pays $1.9 billion in salaries and benefits every two weeks. This allows the agency to make more than 800 million customer visits to deliver mail and packages.
Employees receive premium benefits such as multiple health and life insurance options, retirement and savings plans and education assistance. They are given competitive salaries, paid vacation and sick leaves.
These are the same reasons why employees stay and recommend the company to their friends. People like the commensurate starting salary, night differential pay and Federal government benefits.
How old do you have to be to work at USPS?
The agency typically hires applicants that are 18 years old and higher. However, those who are at least 16 years old with a high school diploma are also eligible to apply and be hired.
USPS Careers
There are numerous career opportunities within the company, from positions in delivery and operations to corporate jobs. Students and graduates can also join recruitment and internship programs that allow them to gain field experience before being hired for a professional position.
Automotive mechanic: Those who are interested in becoming automotive mechanics need to have a driver's license. They will be asked to diagnose and troubleshoot motor vehicle problems. Routine repairs will involve replacing defective parts, changing fluids and filters. They will also have to perform road calls and tests for the postal fleet.
Automotive technician: Technicians perform complex repairs on vehicles within the company's postal fleet. They should be capable of performing computerized and electronic diagnostic tests on the vehicles and provide technical guidance and instructions to mechanics. They are in charge of maintaining vehicle records.
City or rural carrier assistant: Carrier assistants deliver and collect mail in their assigned areas, either by foot or by vehicle. They are required to be familiar with postal rules. Organization is a large part of the job since they rearrange distribution cases and sequence mail for efficient delivery. They will also have to handle receipts.
Mail handler assistant: Mail handler assistants are in charge of moving bulk mail. They load and unload mail from trucks. They deal with and organize mail pouches and equipment such as fork lifts. They also handle machines for stamp cancellations.
Mail processing clerk: Clerks use automated or manual processing equipment to sort and distribute mail. They sort through bulk mail and weed out items that cannot be processed. They make sure that there is a continuous feed of mail in the machine. Clerks also prepare machine reports and contact maintenance for assistance.
Custodian: Custodians are expected to perform manual labor duties at their assigned postal office or building. They look after facilities and make sure workplaces are clean and in order. They also do minor maintenance repairs to the building and its equipment.
Tractor trailer operator: Tractor trailer operators help run heavy duty tractor-trailers for the company's city shuttle service. Following a specific schedule, they pick up and deliver bulk mail at postal installations, airports and other facilities. Part of the job entails maintaining the vehicle and making sure it is in good condition. They also prepare daily trip and repair reports.
Motor vehicle operator: Motor vehicle operators are in charge of driving trucks for scheduled pick up and transport of mail. They bring mail to stations, branch offices and terminal points. They also pick up mail from collection boxes. They must follow a schedule and maintain safety standards in transporting mail.
Distribution associate: Associates maintain good relations with clients through customer support. They should be familiar with postal laws and procedures. They are responsible for manning the retail window by selling items and maintaining an inventory of stamps, paper and other materials. They also accept packages, customer claims and inquiries.
Operations industrial engineer: This position typically requires a BS degree in engineering or 6 years industrial engineering experience for military veteran. Operations engineers oversee company and national policies on engineering and standardization. They are directly involved in mail processing operations to help improve service and cost performance.
USPS Application
Vacancies are typically posted on the online job application system of USPS. Users can search by job title or by location. Once you find a position you are interested in, you will be required to create an account.
While majority of applicants search for vacancies online, there are some who have successfully applied by walking in. Like those who apply online, they will have to go through filling up the necessary forms and scheduling an interview.
When filling up forms, applicants should make sure to answer items that are mandatory or those that are marked with an asterisk. They should make sure that their educational and work background match the requirements of the job.
Applicants are encouraged to upload a current resume and list down pertinent training background. The resume should highlight skill sets and other information that are relevant to the position.
Interviewees might ask you if you are willing to face challenges posed by the job. This could include difficult weather or problematic customers. It is important to show how you will address such problems by narrating past experiences.
Things To Know About USPS
The agency prides itself in having a performance-based culture, highlighting both individual and team efforts. Its career employees come from a well-educated workforce and are required to have a degree and maintain proficiency to be promoted to management.
Recently, the company was cited as the top government agency for multicultural business opportunities because of its inclusiveness. It has also renewed its campaign to promote employee safety.
The agency has sought to redefine its role in a fast-changing technologically-driven landscape. It has embraced apps and has partnered with online companies for delivery services.
Besides instituting policies that promote sustainability and reduce its carbon footprint, it has produced stamps for fundraising and has sponsored food drives. It also has a set of community stamps to educate the public about American history and culture.
Application Links
Company: http://about.usps.com/welcome.htm
Careers: http://about.usps.com/careers/career-opportunities/welcome.htm
Application: NA