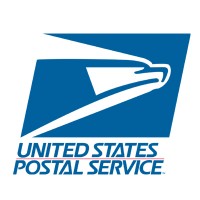 The United States Postal Service (USPS) is a United States Federal agency responsible for postal service nationwide. The USPS dates back to the late 18th century when Benjamin Franklin was appointed to the first postmaster general. In 1792, the first cabinet-level Post Office Department was created which transformed into the USPS in 1971.
Unlike private postal services, the USPS is legally required to deliver parcels to all Americans at similar costs. So USPS charges the same postage no matter where the package is going. It delivers more than 200 billion parcels every year. That's more letters and packages
The agency employs more than 617,000 people making and is the second largest employer in America. It also operates the largest civilian vehicle fleet in the world-at over 211,000 vehicles. The agency also works with the Department of Defense to deliver mail to members of the United States military.
The USPS believes Postal Service is vital to the nation and economy. Its mandate is to provide affordable postage to every American. The agency is always looking for employees who are interested in becoming involved in all aspects of its operations. It holds its employees to high standard of ethical conduct and fosters a culture of trust and integrity.
United States Postal Service Careers
The United States Postal Service hires individuals in a wide variety of job types including mail processing and delivery, administrative and technical support jobs. Rural Carrier Associates and City Carrier Assistants positions are good entry level jobs that are always in demand.
The agency offers a complete benefits package that includes annual leave and sick time, overtime pay, and paid delivery driver training. Employees are eligible to purchase group health insurance after 1 year of continuous service.
How old do you have to be to work at United States Postal Service? You must be 18 years at the time of appointment or 16 years old with a high school diploma. The USPS is a federal agency so there are many other requirements including U.S. citizenship or lawful permanent resident alien stats. Male applicants born after 1959 must also be registered with the Selective Service System. All applicants are required to pass a drug screen and medical assessment.
Get Your Degree!
Find schools and get information on the program that's right for you.
Powered by Campus Explorer
United States Postal Service is an equal opportunity employer. The company salary and benefits are market-competitive.
Hours vary by location and position and are somewhat flexible given the volume of mail. Full time carriers typically work 50-60 hours per week while part time carriers work fewer than 40 hours per week.
Job Descriptions & Salaries
City Carrier Assistant
Postal carriers typically start out as City Carrier Assistants. Essentially, they fill in for postal carriers who are out sick or on vacation. City Carrier Assistant duties include delivering and collecting mail on foot or by vehicle. City Carrier Assistants often can become Postal Carriers but are sometimes hired on a temporary or term basis. 
Rural Carrier Associates
Rural Carrier Associates are responsible for delivering and collecting mail in rural areas. Rural Carrier Associates deliver mail on back roads and along some rural highways using their own cars to deliver mail. The USPS then provides them with an equipment allowance to fuel and maintain their car. 
City Carrier
City Carriers sort and organize mail for delivery in the mornings and deliver and collect mail the rest of the day. Many city carriers deliver mail on food and using a USPS vehicle. Some area require mail delivery multiple times a day but most only once. Carriers are also responsible for obtaining receipts for certified mail and collecting funds for cash on delivery packages. 
Mail Processing Clerk
Mail Processing Clerks primary responsibilities are to sort, organize and bundle mail using mail-processing machines, bar-code scanners, and bar-code sorters. The position requires standing and reaching for hours at a time and lifting and transporting bundles and containers.
Sales, Services, and Distribution Associates
Sales, Services and Distribution Associates are responsible for customer service and sales at the post office. Typical duties include receiving and distributing mail in a retail environment.
United States Postal Service Interview Questions
Here are some typical interview questions that will help you prepare for your interview.
Why would you like to work at United States Postal Service? This is a very popular interview question. Take the time to learn about the job and think about why you would like to have it. Are you interested in a demanding, physical position? Do you like people and prefer to be outdoors even when the weather is bad?
Do you have previous experience? Talk about any experience you have performing similar duties. If you haven't held a job like this before, think about the kind of duties you will have and focus on your successes and on experiences that are pertinent. You could also point out traits you have that are important. For instance, you are in excellent shape and have worked in a physically demanding position before. Or, you are reliable and personable.
When are you available to work? USPS needs employees who can work long hours, in poor weather, and on weekends and holidays. Give them the widest possible availability you can.
What are your strengths and weaknesses? Talk about any strengths and weaknesses you think are needed for the job. Imagine the job duties and talk about what will make you a great employee. For instance, mail carriers must be good at locating addresses.
Do you consider yourself a leader? Be honest and answer in a positive way. If you don't feel you are a leader, say that you are an excellent team member who is dependable and reliable. If consider yourself to be a leader, talk about what makes you a leader. Are you great and staying organized and motivating others?
Advice for the Application Process
In recent years the USPS ahs implemented an automated hiring process. In the past, applicants applied to take an exam for a specific position but now you can apply for the actual job vacancy. Thousands of people apply and the online application system collects all your background information from you.
Federal applications take time to process. You should hear within 2 – 6 weeks whether or not you are being considered for the job. If you are considered, you will be required to take exams for most positions.
Once you have completed all the tests, you will be rated based on your scores and on your background information. Highly rated applicants are then interviewed for the position.
The interviewer usually has to wade through a large number of applicants. Be polite and gracious. You will probably need to wait to learn if you got the job. Be sure to ask the interviewer about how you can follow up on the hiring status. Most federal hiring managers will notify you by telephone or email if you got the position.
How to apply for United States Postal Service job online? Follow the links below, to find a United States Postal Service job application online, obtain a printable application for United States Postal Service, and to apply for jobs at United States Postal Service.
Also See:
Bright Horizons: See our resource page for more information on Bright Horizons careers.
OnTrac: See this page for jobs at OnTrac.
Kiddie Academy: For career opportunities, fill out the Kiddie Academy online application.
ServiceMaster: See our resource page for more information on ServiceMaster careers.
Merry Maids: See our resource page for more information on Merry Maids careers.
https://www.youtube.com/watch?v=2pbpO9VaVpQ
Company Links