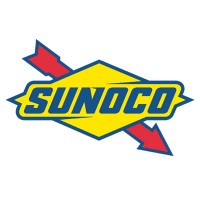 Sunoco is an American petrochemical and petroleum company. It is based in Philadelphia, Pennsylvania, and it was formerly named Sun Company Inc. and Sun Oil Company. With over 4,700 outlets in 26 states, this is one of the largest gas distribution companies in the country. You can become one of its over 10,000 employs if you complete a Sunoco application.
The CEO is Robert W. Owens. In 2011, the company made US$44.58 billion in revenue.  It is a Fortune 100 company. In fact in 2011, it was ranged as the third largest company by revenue in Philadelphia behind AmerisourceBergen and Comcast. The company used to own assets in Canada, as well, but in 2010, these outlets were handed over to Petro-Canada.
The company is unique in that it is the only U.S. petroleum company that sells four grades of gasoline: regular (87), plus (89), premium (91), and ultra93. The company used to sell an economy gas, which was 86, a slightly cheaper version of regular. This was phased out in 2003.
Sunoco serves as a sponsor for NASCAR. It is also the unique supplier of gasoline at travel plazas on the Pennsylvania Turnpike, the New Jersey Turnpike, Atlantic City Expressway, Palisades Parkway, and Delaware Turnpike. In the Pittsburgh International Airport, it owns the A-Plus convenience store at the Pittsburg International Airport.
Sunoco Careers
Sunoco careers are exciting and dynamic. The company believes that its success is due to its amazing employees who put their careers first and truly take advantage of the company's job opportunities. There are jobs available in the retail sector as well as the corporate sector. View local jobs on the company website.
The company is looking for those willing to take on great responsibilities. Complete a free application if you are hard working and committed to integrity and safety. You must give excellent customer service, have a flexible schedule, and show a good work ethic. All applicants must submit to a drug screen and background check, be available for training, and make a commitment to working any hours including holidays.
Get Your Degree!
Find schools and get information on the program that's right for you.
Powered by Campus Explorer
How old do you have to be to work at Sunoco? The minimum age requirement is 18. In fact you cannot even access the application form unless you meet this requirement. The website lets you look for current job openings. You can also use a job agent to help your resume and printable application for Sunoco make it to the top of the pile of interest.
The company rewards its employees with benefits. These include a 401(k) savings plan, medical insurance, dental insurance, vision coverage, and a prescription plan. There is also paid vacation, sick days, and holidays. You can even opt into a wellness program and have access to career development opportunities and training programs.
Sunoco Job Descriptions
Software Developer – The purpose of this position is to use technology to increase the efficiency of the business. To do this, you will write code to create new services and maintain and improve existing applications. You should fill out a printable application form if you have at least two years of programing experience and knowledge of several coding languages. Communication skills are also necessary.
Truck Driver – You will be helping to transport gasoline to the company's 5,500 retail outlets, which are located in 24 states. You must have experience in transportation, as well as a driver's license. This is an entry-level position that gives you the opportunity to travel to many locations. Download application form if this sounds interesting and exciting to you.
Human Resources – Human Resources is essential to keeping the Sunoco team strong. You will work with every department in the company, providing general support, collecting employee data reports, and identifying best practices for the department. You job will include numerous administrative projects that require an attention to detail and strong communication skills.
Fuel Technician – You will drive sales growth by doing marketing and building relationships with customers. You will do this using special marketing programs, repairing equipment, and troubleshooting. Information on how to apply for Sunoco online also has a more specific list of jobs that you could be required to do in order to strengthen and protect this brand.
Sunoco Interview Questions
One aspect of the Sunoco application is the interview, which you should get ready for by preparing questions.
What salary are you looking for? You need to look up common salaries in the industry to be prepared for this question. Doing this research will help you find a range of pay. Then, you should go with the highest number in the range that applies based on your experience and education.
What do you enjoy doing outside of work? This question will show whether you fit in with company culture. You should say something honest, but do not say anything that could interfere with your performance in Sunoco jobs. Also, do not list huge numbers of things. Instead, focus on the most important.
If you were an animal, what animal would you be? Sometimes employers ask random questions that try to get at your personality. They also make you think on your feet because you often do not prepare for them. When asked questions like this, it is okay to pause and think about the answer.
What do you think we could do better as a company? This is a very hard question because it requires you to think critically and to know about the company. Questions like this are the reason you must do research in advance. Share a couple of points, particularly ways in which you personally can use your skills to improve the company.
What questions do you have for me? Ask what you want to know about Sunoco careers, but make sure the questions you ask do not have readily available answers. Asking basic questions shows that you did not do any research on Sunoco jobs online. In other words, it would signal that you are not prepared.
Advice For Application Process
Sunoco jobs are available across the country in many locations. Find jobs hiring near you, using the career link. Then, you can apply online for positions with an interesting job description. Only apply for jobs at Sunoco that are of interest. Otherwise, you are just wasting you and the company's time.
Applications are often straightforward. They are just the chance for you to show a little bit about yourself about your employment history. The manager will look through the online application to choose whom to interview. This means you want to be very thorough in your direct application. If you leave anything blank, you are unlikely to be asked to interview.
If you are asked for an interview, it is an honor. It means that company liked your Sunoco job application online. To continue to give a positive impression, you must prepare for the interview. The best way to do this is to do a mock interview. It could be helpful to ask someone to pretend to be the interviewer for you. You can also tape record your potential answers and then listen back to them.
During the interview itself, you want to show yourself to be interested, passionate, and knowledgeable. You will do all of this if you are prepared. Come dress well with rehearsed answers. You should also come with questions that show that you did research on working for this company. All of these things will make you an impressive candidate.
Also See:
CITGO: Use the CITGO job application to apply here.
Cumberland Farms: Visit the Cumberland Farms application.
Casey's General Store: For career opportunities, fill out the Casey's General Store online application.
Royal Farms: For career opportunities, fill out the Royal Farms online application.
7 Eleven: 7 Eleven offers opportunities for both, beginners and experienced roles.
Company Links
https://www.sunoco.com/employment/