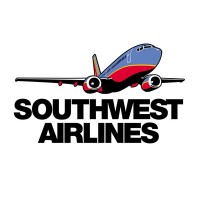 Southwest Airlines began back in 1971 with the belief that by providing low-fare flights and excellent customer service, they couldn't go wrong. And they were right. Originally located in Texas, Southwest now comprises a fleet of around 600 planes, and offers flights to almost 100 destinations in more than 40 states. With a company this large, there are always various employment opportunities and it is easy to submit a Southwest Airlines application online.
Southwest currently employs more than 40,000 staff and is known for carrying more domestic passengers than any other American airline. All employees are required to uphold the company motto of 'if it matters to you it matters to us' when working, thereby keeping up their excellence in customer service and satisfaction. The company has two main concepts they focus on: reliability and hospitality.
Figures for the first two months of 2015 show that Southwest flew 15.6 billion revenue passenger miles, whereas the during the same period last year, the figure was 14.6 billion. This shows a huge increase in passengers and revenue, and they have an estimated 100 million passengers each year. Incredible when you think that back in 1971 they started out with just 3 planes!
Southwest receives numerous requests for charitable donations each year, so they created Community Giving Boards that are run by employees from different departments of the airline. Each request is evaluated and if successful is given roundtrip complimentary tickets to use as fundraising. In 2014 this encompassed more than 25,663 tickets, with a value of $11.6 million in donations.
Southwest Airlines Careers
There are multiple job opportunities in many different areas of the airline. As anyone who has ever flown before would know, the amount of different career persons you come across in an airport and plane is quite substantial. Flight attendants, pilots, ticket agents, cabin crew staff and reservations clerks are just some of the more commonly known jobs. All of these require a level of training and customer service experience, and some may require additional qualifications.
Behind the scenes, there are many other types of employment opportunities in this industry. Ground staff can include baggage handlers, maintenance technicians, aircraft mechanics, ramp agents and security officers. Corporate positions often required by Southwest Airlines cover a wide range of specialties, such as business consultants, payroll specialists, technology analysts, data analysts and management just to name a few.
How old do you have to be to work at Southwest Airlines? The minimum age you have to be to apply for employment with Southwest is 18 years of age. Some positions may require qualifications and experience. If you meet the criteria you can apply for jobs at Southwest Airlines using an online application form.
Get Your Degree!
Find schools and get information on the program that's right for you.
Powered by Campus Explorer
Southwest Airlines prides itself on taking care of their employees, leading to many benefits being offered. Their WorkPerks packages include medical, dental and vision coverage; a Health Savings Plan is available; short-term and long-term disability coverage for eligible employees; basic life insurance and accidental death and dismemberment insurance. A 401(k) plan is available, and Southwest match dollar for dollar. Profit sharing and employee stock purchase plan enables the staff to share in the profits of the company. Free unlimited travel is available to the 93 destinations for the employee and eligible dependants. Because of the nature of an airline, hours of work will vary depending on the role and the airport, and this is one of the reasons why staff are well taken care of.
Job Descriptions & Salaries
Flight Attendant – The role of the flight attendant is not just to take care of the passengers, but also to make sure the cabins are prepared, and issue safety instructions before take-off. Flight attendants may need to kneel, bend or reach frequently, and also need to be able to lift some weight, so physical fitness is ideal. Medical exams, drug tests and background checks are often undertaken before hiring. The average top salary is around $60,000 per annum.
Customer Representative – At Southwest, the customer representative's role is to resolve customer problems by providing support over the phone. Based in call centers, the customer representative is trained in how to deal with any possible scenario. A high level of service orientation, friendliness and politeness is essential. The wages average between $10.00 and $15.00 per hour.
Aircraft Maintenance – There are entry-level positions in this field that include stock clerks and appearance technicians. The appearance technician is responsible for washing the planes. The stock clerks keep and maintain an inventory of the parts and other equipment needed for maintaining the airplane. Entry-level wages generally pay between $10.00 and $15.00 per hour.
Airport Operations – This encompasses ramp agents, operations agents, customer service agents and provisioning agents, each with their own responsibilities. A ramp agent is involved with loading the luggage and directing the airplanes. Operations agents greet the customers as they board and ensure the aircraft is balanced before taking off. The customer service agents man the check-in counters and are responsible for giving out tickets, checking bags and assisting passengers with any concerns they may have. The role of the provisional agent is to make sure all the required resources are on board the plane so that the flight attendants can provide excellent service. The starting rate for these positions is generally $10.00 per hour, but experienced staff can make up to $20.00 per hour.
Southwest Airlines Interview Questions
A successful interview often relies on how you answer the questions just as much as the amount of experience or education you have.
Why are you interested in becoming a flight attendant? This is a standard question. Your answer will be based on your own thoughts and feelings about becoming a flight attendant, but emphasize that you want to provide the best possible customer service.
Are you willing to relocate? They may be considering you for another position in a different location because of your skills or experience. Answer truthfully as there is no right or wrong answer here.
How do you react in a confrontation? This question is to gauge whether or not you have the skills to deal with conflict or if you need training. Relate your answer to a previous experience you may have had and outline the steps you took to resolve the issue. Don't be afraid to admit you might need a little training in this area.
What do you think is the primary responsibility of the flight attendant? This is a bit of a trick question, as automatically you think of the service provided to the passenger. The real answer is safety of the passengers and the crew.
If you knew a co-worker was stealing from the company what would you do? The reasoning behind this question is to see if you would be honest and loyal to the company. Your response should be that you would report it to the appropriate person in accordance with company policy.
Advice For Application Process
The Southwest Airlines website has all the information you need to tell you how to apply for Southwest Airlines online. To put forward a Southwest Airlines application you need to create a profile on their website and upload the relevant information for your application. There is no printable application form, and no download application form, so you cannot make a direct application. If you do find a printable application for Southwest Airlines on another site, be wary of its legitimacy.
Southwest Airlines jobs are very popular, and you can search for Southwest Airlines jobs online. They are free applications, and you will also be able to see the locations of each position and the requirements. Many people apply online for Southwest Airlines careers because of the reputation of the company, so you want to try and make your application stand out.
Generally within a month a response should be received by either email or telephone regarding your application. It is possible to contact your local hiring managers to check on the progress of your application, however they often cannot assist you due to the large volume of applications they receive.
If you receive an interview, it is important to arrive a little early, as this demonstrates eagerness and time management skills. Dress appropriately, maintain good eye contact and sit up straight. Smile and be friendly, but remain courteous and polite at all times. At the end of the interview, be sure to thank the interviewer for their time.
Also See:
Seabourn Cruise Line: See our resource page for more information on Seabourn Cruise Line careers.
Holland America Line: Visit the Holland America Line application.
Frontier Airlines: See this page for jobs at Frontier Airlines.
Etihad Airways: For career opportunities, fill out the Etihad Airways online application.
Lufthansa Airlines: Checkout the application page for work at Lufthansa Airlines.
Company Links
https://careers-southwest.icims.com/jobs/intro?hashed=-435768595&mobile=false&width=980&height=500&bga=true&needsRedirect=false&jan1offset=780&jun1offset=720