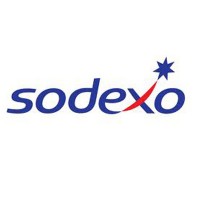 Sodexo is a quality of life services that touches more than 75 million people in 80 countries every day. The company works to ensure that their customers have access to nutritious meals, have a healthy and productive environment, access to a healthy lifestyle while contributing to the economic, social and environmental development of nations is which the company operates.
Sodexo believes that quality of life is a key driver of performance. The company works to have a measurable impact on quality of life by promoting quality physical environment, healthy and well-being, social interaction, recognition, ease and efficiency and personal growth. To that end, the company provides services in corporate, education, health care, government, senior living, sports and leisure and remote environments.
The company is a world wide entity that employees thousands of individuals in concerge services, culinary and food management, engineering and facilities management, environmental services and housekeeping management, information technology, nutrition, sales and business development, and remote environments. The corporation also provides Sodexo alumni, student and veteran opportunities.
The company fosters a culture committed to the growth of individuals and organizations. They believe work should be meaningful to all who contribute to it. The company seeks to build its employees futures and growth by rewarding hard work and ambition with development opportunities.
Sodexo Careers
Sodexo literally has a world of opportunities. There are positions in numerous industries all across North America. They offer a wide variety of benefits including flexible work arrangements; medical, dental, vision, disability and life insurance; flexible spending accounts, a 401K retirement plan, paid time off, and electronic pay options. They also offer education and support, tuition reimbursement, and service awards.
How old do you have to be to work at Sodexo? You must be 18 years old to work for Sodexo. No experience is required for entry-level team member positions. Some positions have physical requirements.
Sodexo pay is industry standard. Most entry level positions start at minimum wage but offer a comprehensive benefit package larger than most.
Get Your Degree!
Find schools and get information on the program that's right for you.
Powered by Campus Explorer
Working hours vary greatly by position. For more information, check the hours for the position and facility which you are applying for.
Job Descriptions & Salaries
Cashier 1
Cashiers work to support retail-dining operations on campuses and in nursing communities across the United States. Cashiers primarily perform customer service and operate cash registers and process returns, refunds and exchanges. They also date, label and rotate items for sale. 
Food Service Worker 1
Food Service Workers are responsible for the clean up and sanitation of the food service department of nursing care facilities. Primary tasks include assembling patient meals and disassembly and sanitation of patient food trays, kitchen equipment, and pots and pans. Many are also responsible for set up of patient tray lines, kitchen set up and breakdown and starting up all equipment. 
General Cleaner
General Cleaners work to keep all facilities in an orderly and clean condition. Duties include sweeping, mopping, vacuuming, and sanitizing restrooms, offices, locker rooms, conference rooms and training areas. General Cleaners also empty trash, clean dishes, and keep inventory of refreshments and beverages. 
Grounds Keeper
Grounds Keepers are responsible for maintaining facility grounds. They perform a number of tasks including mowing lawns, pruning shrubs, and tending flowerbeds. Grounds Keepers are also tasked with keeping tools sharpened and repaired, maintaining walkways and parking lots and repairing fences and gates. Groundskeepers also paint when needed and operate trucks and power equipment.
Sodexo Interview Questions
Prepare for your interview by reviewing these interview questions
Why would you like to work at Sodexo? This is a very common interview questions. Take some time to learn about the company so you have a good idea why you want to work for them. Try to think of something beyond "I need a job." It's better to say something like "I visit here often and the employees are friendly and helpful and I'd like to be part of that team."
Do you have previous experience? This is your opportunity to talk about any similar jobs that you have or to talk about positions you have held that had similar duties. Talk about when you've provided excellent customer service or when you've been responsible for operating a cash register or rotating food stock.
When are you available to work? Hiring managers want to know when and how often you are available. Talk about when you can start and what your typical daily availability. Most facilities need employees that can be flexible. Don't bring up scheduling conflicts unless it is absolutely unavoidable.
What are your strengths and weaknesses? Imagine you are in the position and think about applicable strengths and weaknesses. For instance, cashiers need to be able to quickly and accurately make change for customers and cleaners need to be good at following sanitation and safety standards.
Do you consider yourself a leader? Be honest. If you don't feel you are a leader explain say you are a dependable team member who is great at following procedures or that you will go out of the way to help customers. If you are great and getting others organized and training others, talk about why that makes you a good leader.
Advice for the Application Process
The Sodexo application process helps hiring managers determine fi you will be a good team member and if you will fit in with the company's culture. The hiring process will be generally informal for most Sodexo jobs. You can find Sodexo Jobs online, download an application form or ask about openings in person.
Always approach managers with a positive attitude. Wear clean clothes even if you are just there to ask about openings. In general, casual clothing is appropriate for most interviews, but  be sure you are well groomed and dressed respectably. Don't wear mini skirts, shorts, tank tops or flip-flops to a job interview. You'll want to wear business casual clothing if you are interviewing for a management or leadership position.
Do your homework before the interview and plan ahead. Bring a list of pertinent skills and experiences with you. If you are stumped by a question, you can refer to it during the interview. Also prepare any questions you have and write them down and don't be afraid to ask them.
The hiring manger might let you know if you are hired on the spot. If you are offered a position, accept it graciously. Be sure to thank them for the opportunity even if they don't hire you. It's also a good idea to ask them about any future openings that they might be interested in considering you for. They may have a more appropriate position available.
How to apply for Sodexo job online? Follow the links below, to find a Sodexo job application online, obtain a printable application for Sodexo, and to apply for jobs at Sodexo.
Also See:
Elephant Bar: For career opportunities, fill out the Elephant Bar online application.
California Pizza Kitchen: For career opportunities, fill out the California Pizza Kitchen online application.
Chuck E. Cheese's: See our resource page for more information on Chuck E. Cheese's careers.
Rock Bottom Brewery: Visit the job application for Rock Bottom Brewery to apply today.
Dave And Buster's: Visit the job application for Dave And Buster's to apply today.
Company Links