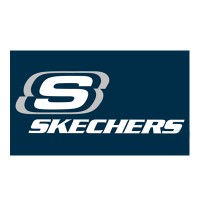 Skechers is an American footwear brand that caters to markets across 160 countries and territories. Headquartered in Manhattan Beach, California, the company offers over 3,000 styles of performance and lifestyle footwear and accessories for men, women, and children.
Founded in 1992 as a distributor of boots and sneakers, the company has diversified its portfolio to include apparel, accessories, eyewear, and other sporting goods. Even as a 26-year old company, Skechers is already approaching 10,000 employees worldwide.
The $4-billion global company now sells its footwear and apparel through 2,600 Skechers retail stores, department stores, and independent distributors located in Canada, Japan, Europe, Latin America, as well as joint ventures in Asia and the Middle East.
Made possible by their multi-awarded success, they are known for their holistic employee benefits program which offers medical, dental, corporate wellness, commute allowances, 401K plan, stock purchase plan, 529 college savings plan, and many more.
As a family-oriented company, employees benefit from working under a highly collaborative environment that rewards them with options that address their individual needs and lifestyles. They provide candidates with the perfect career opportunity under a retail and corporate setting.
How old do you have to be to work at Skechers?
Skechers is widely recognized as an equal opportunity employer. Interested applicants must be at least 18 years to apply for any of the designated job opportunities offered in various locations.
Skechers Careers
Skechers promotes internal career growth across various consumer-driven roles under its retail and corporate divisions. Potential candidates must be amenable to working in a high-performing, service oriented work environment. Here's a list of positions offered through the company's job network:
Consumer Affairs Representative: A Consumer Affairs Representative is commissioned to support all corporate activities relevant to eCommerce sales, retail stores, and Elite membership accounts. This role is responsible for providing extended assistance to customers by utilizing customer service and web technologies in a professional and efficient manner.
Retail Sales Associate: A Retail Sales Associate is responsible for ensuring that company standards for customer engagement and experience are met within an operational level. An associate is expected to serve as brand ambassadors who will provide consumers with the proper knowledge and services they need for a great, tailored retail shopping experience.
Talent Acquisition Brand Specialist: A Talent Acquisition Brand Specialist serves as the middleman between employee prospects and the company's recruitment division. This role is responsible for developing employment branding and recruitment strategies for the end goal of increasing the pool of quality candidates and marketing the company as an employer of choice.
PR Specialist: A Public Relations Specialist shall be the front line driver of PR strategies designed to develop and nurture the company's relationships with internal and external stakeholders. The main duties of a PR Specialist include working with press, social media platforms, and internal marketing groups to execute outstanding PR activities that deliver value for the company's products and events.
Retail Product Specialist: A Retail Product Specialist is responsible for driving revenue towards achieving sales metrics and quotas within the assigned location. This role is also expected to manage the flow of customer service, product placement, relationship management, and other store functions in accordance with management standards.
Store Planner: A Store Planner is responsible for tailoring business performance to fit the product needs of consumers. This role shall coordinate directly with Merchandising and Allocations to ensure the optimization of product assortments and merchandising plans in accordance with store requirements.
Production Shoe Fitter: The Production Shoe Fitter is responsible for providing consumer perspective on the overall fit and comfort value of factory samples. They work closely with the Commercialization and QA departments in order to ensure the quality of footwear production as dictated by required volume.
Chargeback Analyst: A Chargeback Analyst is responsible for managing the Accounts Receivables accounts of major distributors. They shall take charge of processing necessary adjustments and reconciliations for customer deductions in specific cases including but not limited to verified claims on damages, allowances, discounts, and shipping violations.
Retail Allocator: A Retail Allocator is tasked to contribute to departmental merchandising and allocation plans in accordance with business needs and store assignments. This role is responsible for monitoring performance of stock keeping units at an operational level while providing recommendations for transfer or consolidation as deemed necessary.
Retail Assistant Manager: A Retail Assistant Manager provides operational and administrative support to the acting Store Manager in accordance with company policies. This role takes a lead role in implementing store processes and identifying strategies for driving unit sales within the assigned store.
Skechers Application
To apply, you can visit their career page to see a listing of all the open positions in offices across the region. They will require you to import your profile through their online career portal or third-party job boards.
You will be given you the option of uploading your resume or connecting your LinkedIn and Indeed accounts in lieu of signing an application form. If you don't prefer these methods, you may fill up the form manually.
LinkedIn is the recommended platform as it allows you to showcase job connections as a compliment to your resume. If you prefer the conventional route, however, be sure to carefully check your application form for errors before submitting it.
Positions generally lean towards customer service proficiency. Tailor-fit your resume by highlighting skills and experiences that translate well under a retail environment. Previous knowledge of the footwear industry is often not a major requirement, but is a definite plus.
Qualified candidates usually undergo two sets of face-to-face interviews with designated store managers. For entry-level roles, they will put more value on how well you demonstrate your communication skills over your work experience, so be sure to prepare accordingly.
Things To Know About Skechers
As a global leader in the footwear industry, the company known for its inclusive corporate culture that translates into a balanced working environment. All employees are widely acknowledged as an integral part of the extended Skechers family.
Of note, the footwear company remains a popular choice for consumers from all walks of life as they continue to post record sales in the first quarter of 2018—a performance that comes after exceeding expectations in 2017.
Behind their retail success, the company is also recognized for their role in uplifting the sneaker culture through multi-channel marketing, celebrity endorsements, and the annual hosting of Pier to Pier Friendship, Walk with Nickelodeon, and The Friendship Foundation.
The company has pledged to promote sustainability by incorporating LEED certified production standards and fair labor conditions for low-wage countries. They also dedicate investments towards non-profit organizations that advocate the empowerment of disadvantaged youth and children with special needs.
Application Links
Company: https://www.skechers.com/en-us/
Careers: https://www.skecherscareers.com/
Application: N/A