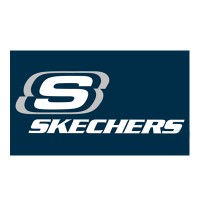 Skechers is an iconic brand of footwear that is known throughout the world for its fun, unique and playful image.  To find out how to apply for Skechers online, follow the link at the bottom of the page to see what different career options they have available and to get started on your Skechers application.
The company was started by father and son team Robert and Michael Greenberg back in 1992 in Manhattan Beach, California.  The corporate headquarters are still located there and the Greenbergs are still the CEO and Chairman respectively.  The company has grown significantly and there are now over 500 locations across the world.
The style of footwear generally produced by the company is somewhere between casual and athletic although they do offer some styles that are suitable for work.  The brand is focused on comfort as well as style.  They have ranges of sandals, boots and sneakers to suit everyone's tastes.  The company has also added lines of sporting apparel.
Skechers has had some high profile models and brand ambassadors.  For their Relaxed Fit line, they currently have none other than Ringo Starr fronting the campaign.  Recently they have also used former Disney star Demi Lovato in their spring campaign.  They have also previously used actors such as Matt Dillon to sell their products.
Skechers Careers
There are a lot of different Skechers careers based in their retail locations.  The most common jobs available are Sales Associates, Stock Associates, Floor Supervisors, Assistant Managers and Store Managers.  For most of these roles you won't need much experience on your resume to be able to submit applications, but preference will be given to those with experience.
You can also apply to their corporate headquarters to enquire about careers in this area of the industry, but you will often need to have relevant qualifications and experience.  The types of career paths open are in the departments of Administration, Finance and Accounting, Marketing, Human Resources, Creative Design, Merchandising and Information Technology.
Get Your Degree!
Find schools and get information on the program that's right for you.
Powered by Campus Explorer
How old do you have to be to work at Skechers? You need to be at least 18 years old or over to apply for jobs at Skechers.
There are many benefits to Skechers jobs, especially for hardworking employees who stay for over five years.  Full-time associates will often be entitled to health insurance plans as well as 401(k) retirement plans and an employee stock purchase plan.  You will also be eligible for paid time off including vacation and sick leave.
The stores generally open every day at 11am and close at 9pm.  You will need to check your exact job description for your own specific working hours.
Job Descriptions & Salaries
Retail Sales Associate – There are a number of responsibilities for Retail Sales Associates on a daily basis, although mainly you are there to serve the customers and answer any enquiries they might have and make recommendations.  Other duties will include maintaining the appearance of the store and keeping it adequately stocked.  The typical pay for this job is $7-10/hour.
Assistant Manager – The job description for this is between a Retail Sales Associate and the General Manager and you will have some back office administrative duties to complete independently.  In this role you will help to train staff and take over some of the operational procedures.  The hourly pay for this role is between $10-15/hour.
Store Manager – The Store Manager needs to oversee all aspects of the store from hiring the staff and monitoring their ongoing training so that they deliver great customer service, to handling the overall performance of the store.  Good motivational and organizational skills are very important.  The salary for this role is around $43k/year.
District Sales Manager – Building on your experience of being a Store Manager you will be responsible for a defined area of stores and will need to ensure their ongoing successful performances.  You will need to analyze sales trends and identify any issues that arise and resolve them.  The expected salary is up to $80k/year.
Skechers Interview Questions
After you've submitted your Skechers application, always prepare for the interview by practicing some common questions.
Why do you want to work here?  Even though this is a brand that most people are familiar with, do some research on them before you go to give yourself an edge over the competition.
How would you handle an angry customer?  If you already have experience dealing with difficult customers in your previous employment then try to give an example of when you resolved a similar situation.
Can you sell me these shoes?  For applicants with sales experience this should be easy, but even if you don't just remember to always match the products to the needs of the customer.  It helps to look up a few sales techniques before you go.
What is your biggest strength?  Think about what they are looking for in an employee for Skechers jobs and pick something that is in line with that.  Use every opportunity to show that you are the ideal candidate.
How would you handle a conflict with a coworker?  Working in sales and retail it is always important to remain part of a team, so make sure you show that you would be able to handle any situation like this professionally.
Advice For Application Process
By searching for Skechers jobs online, you can find the dedicated careers section of their website where you're able to submit an online application for either corporate or retail roles.  To make a Skechers job application online is easy, simply pick the role you're looking for and fill in the necessary information.
For some hourly and store-based job opportunities you may be able to make a direct application to your local store by heading down there in person and requesting a free application form from the manager.  Always bring a resume with you so that they can keep it on file even if they don't have any openings.  You can also download a printable application for Skechers.
They will often contact you for an initial interview over the phone after you apply online.  Phone interviews are quite brief and are usually to check that you are still interested in the job and that you understand what the job will entail as well as verify a few details about your experience. Keep their website and your own resume in front of you.
For customer facing roles you will most likely only have one interview but for other roles there may be two or three with people at different levels.  During your interview always answer their questions in complete sentences and remember to smile.  Think about the company culture and try to show that you would fit in.
Also See:
Merle Norman Cosmetics: Merle Norman Cosmetics offers opportunities for both, beginners and experienced roles.
Estee Lauder: Visit the job application for Estee Lauder to apply today.
Famous Footwear: Famous Footwear offers opportunities for both, beginners and experienced roles.
Snap Fitness: For employment at Snap Fitness visit the application page.
Shoe Show: See our resource page for more information on Shoe Show careers.
https://www.youtube.com/watch?v=9v–q95oeWU
Company Links
http://www.skecherscareers.com