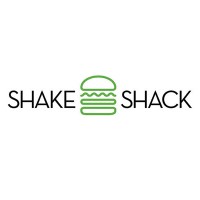 Shake Shack is a popular fast causal restaurant chain from New York City. The chain began as a Madison Square Park in Manhattan food cart serving New York style hamburgers, hotdogs, fries and milkshakes. In 2004, the company won a bid to open a permanent kiosk in the park and the Shake Shack was born. Today, Shake Shack has stores across the eastern United States and in numerous cities worldwide.
Shake Shack is famous for its milkshakes but the chain serves more than shakes. It also serves Angus beef burgers and fresh-cut house-made french-fries. In recent years, the company has added wine and bottled beets to its beverage menu. The chain also offers other beverages that cater to local tastes.
The chain strives to "stand for something good" in everything it does. All the chains stores are designed to be environmentally sustainable and the company teams up with numerous local and regional charity partners. Notable 2015 Shake Shack chartable partners include Bideawee (one of the country's oldest animal welfare organizations), Little Smiles (a hospitalized and sheltered children's support organization), and City Harvest (a New York City food bank).
The chain strives to bring together caring, warm, fun, and intelligent people who love to serve. Team members earn revenue sharing and are provided with benefits and bonus programs. The Shack also offers career building and promotional opportunities.
Shake Shack Careers
The chain hires employees in its restaurants and corporate office. The company offers industry standard wages and a full benefit package. Benefits include medical, dental, supplemental vision, community transit benefits, a 401K retirement plan, flexible spending accounts, direct deposit, corporate discounts at area gyms and massage services and discounted employee dining.
How old do you have to be to work at Shake Shack? You must be 18 years old to work in most states in America. Check out age requirements for your state and for the job you are applying for. Some states offer work permits to minors over the age of 14. No experience is required for entry-level team member positions. Some positions have physical requirements.
Shake Shack pay is industry standard. Minimum wage in New York state is $9.00 per hour.  Connecticut minimum wage is currently $9.15 per hour and slated to increase to $9.60 per hour in 2016. Minimum wage is $8.38 an hour in New Jersey.
Get Your Degree!
Find schools and get information on the program that's right for you.
Powered by Campus Explorer
Working hours are primarily during store hours but some positions require employees to arrive before or after the store closes. Stores are typically open at 11:30am and close at 11:00pm Sunday through Thursday. Many stores are open until midnight on Fridays and Saturdays. Some locations have limited hours on Sundays and on major holidays such as Christmas.
Job Descriptions & Salaries
Restaurant Team Member
Team Members train in all aspect of store operation. Entry-level Food Service position duties include cooking, cleaning, prepping and customer service. Team members receive training and certification as they gain skills and experience. Successful Team Members become Trainers, and Shift Leaders. 
Restaurant Team Leader
Team Leaders act as shift supervisors and assistant managers. A Team Leader's primary responsibility is to drive the kitchen flow and station execution during their shift. Team Leaders also complete daily food sanitation checklists, organize shift breaks and shift changes, ant train other team members in all positions. 
Restaurant General Manager
Restaurant General Managers are responsible for leading and directing day-to-day store operations. They are also responsible for selecting, training, and developing staff. General Managers also oversee financial and operational effectiveness for their location. 
Quality Assurance Coordinator
Quality Assurance Coordinators are responsible for ensuring that all quality, safety and standards are adhered to. They also ensure nutritional analysis and allergen analysis are up to date and that all locations have the most current food safety information, procedures and are properly equipped to handle reasonable food allergies. 
Facilities Specialists
Facilities Specialists primarily diagnose facility issues and implement repairs. They also provide technical expertise to stores and help to remodel and refurbish existing stores. When needed, facilities specialists help to implement facilities management cost reduction strategies.
Shake Shack Interview Questions
Prepare for your interview by reviewing these interview questions
Why would you like to work at Shake Shack? Hiring managers love to ask this question. Be sure to learn about the company and have a good idea why you want to work for them. Try to think of something beyond "I need a job." or "I live down the street." It's better to say something like "I enjoy eating here. The employees are friendly and helpful and I'd like to be part of that team."
Do you have previous restaurant experience? This is your opportunity to talk about any similar jobs that you have or to talk about positions you have held that had similar duties. Talk about when you've provided excellent customer service or when you've been responsible for operating a cash register.
When are you available to work? Hiring managers want to know when and how often you are available. Talk about when you can start and what your typical daily availability. Restaurants need employees that have flexible schedules. Don't bring up scheduling conflicts unless it is absolutely unavoidable.
What are your strengths and weaknesses? Imagine you are in the position and think about applicable strengths and weaknesses. For instance, cashiers need to be able to quickly and accurately make change for customers and cooks need to be good at following food safety standards.
Do you consider yourself a leader? Be honest and if you don't feel you are a leader explain why no. Say you are a dependable team member who is great at following procedures or that you will go out of the way to help customers. If you are great and staying organized and motivating others, talk about why that makes you a good leader.
Advice for the Application Process
The Shake Shack application process helps hiring managers determine fi you will be a good team member and if you will fit in with the company's culture. The hiring process will be generally informal for most Shake Shack jobs. You can find Shake Shack Jobs online, download an application form or ask about openings at a store.
Always approach managers and employees with a positive attitude. Wear clean clothes even if you are just there to ask about openings. In general, casual clothing is appropriate for most interviews but you'll want to wear business casual clothing if you are interviewing for a management or leadership position. Be sure you are well groomed and dressed respectably. Don't wear mini skirts, shorts, tank tops or flip-flops to a job interview.
Plan ahead and prepare for the interview. Do your homework and bring a list of pertinent skills and experiences to the interview. If you are stumped by a question, you can refer to it during the interview instead of staring blankly. Also prepare any questions you have and write them down and don't be afraid to ask them.
The hiring manger might let you know if you are hired on the spot so be prepared to accept the position graciously. Be sure to thank them for the opportunity even if they don't hire you and ask them about any future openings that they might be interested in considering you for.
How to apply for Shake Shack job online? Follow the links below, to find a Shake Shack job application online, obtain a printable application for Shake Shack, and to apply for jobs at Shake Shack.
Also See:
In-N-Out Burger: For employment at In-N-Out Burger visit the application page.
Rally's: See this page for jobs at Rally's.
Chipotle: For employment at Chipotle visit the application page.
A&W: Visit the A&W application.
Lee's Famous Recipe Chicken: For employment at Lee's Famous Recipe Chicken visit the application page.
Company Links