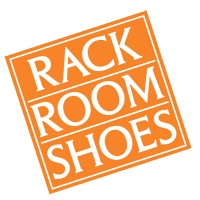 Rack Room Shoes was founded back in 1920 and has a reputation of being an outstanding shoe retailer in the industry. They have a commitment to providing superb customer service, excellent products as well as a great work environment. When submitting a Rack Room Shoes application, you are applying to work for a diverse, fair employment practice company.
Between 1920 and 1984, Rack Room Shoes boasted 22 stores. In 1984 the company was purchased by The Deichmann Group, which led to accelerated company growth and modernization. By 1994 there were 200 stores operational, and in 1995 they relocated their headquarters to a facility in Charlotte, North Carolina. Over the next 10 years, the shoe store chain doubled, with locations in 24 states.
Rack Room Shoes prides itself on supplying the best possible quality of shoes for men, women and children. Their ranges include comfort, casual, dress and athletic shoes. Not only do they supply shoes from a number of nationally recognized brands, they also offer some exclusive private brands that have been commissioned from some of the best manufacturers.
As well as providing outstanding service to their customers, Rack Room Shoes are also involved in a number fundraising and scholarship programs. These include military, disaster relief, and also are teamed with Shoes That Fit, a non-profit organization that donates shoes to underprivileged children. To date over 89,000 have been gifted pairs of shoes through this partnership.
Rack Room Shoes Careers
Rack Room Shoes jobs include retail and sales associate positions. No qualifications are necessary for these positions, and they are suitable for entry-level employees who wish to start a career in this field. The main responsibilities are excellent customer service, which is paramount to keeping up the company policies of retaining long-term clientele. Rack Room Shoes jobs are highly sought after so job opportunities may be snapped up fast.
The company offices have many positions in finance, staff marketing, management and human resources. Rack Room Shoes careers also include positions in the receiving and shipping departments as well. There are opportunities to advance your career with Rack Room Shoes, and the pay rates are industry-competitive. Fill in a Rack Room Shoes application online to apply for jobs at Rack Room Shoes.
How old do you have to be to work at Rack Room Shoes? You need to be a minimum of 18 years of age to work for Rack Room Shoes. For many positions no qualifications or experience is needed, unless you are applying for a corporate position. Often they seek out fashion-conscious applicants for Rack Room Shoes jobs.
Get Your Degree!
Find schools and get information on the program that's right for you.
Powered by Campus Explorer
The benefits of working for Rack Room Shoes include healthcare plans, life insurance and disability coverage, retirement plans and flexible scheduling options for eligible employees. Paid leave is offered to qualified employees, and a discount of up to 40% on merchandise. For those with volunteering interests, they also offer grant opportunities. Standard opening hours are 9:00am – 9:00pm Monday to Saturday, and 11:00am – 6:00pm on Sundays.
Job Descriptions & Salaries
Sales Associate – The main responsibility of a sales associate is to provide customer service. Duties can also involve setting up displays of merchandise, and shelf stocking. Sales associates are required to carry out all cashier duties including processing payments, handing out change, and bagging the purchases. Previous experience is a bonus, but not essential. Salary usually starts at minimum wage.
Assistant Manager – The assistant manager works beneath the store manager to lead teams of employees. Customer service duties are required, maintaining staff productivity, training and disciplining employees and promoting teamwork. Candidates must have high school diplomas or GED equivalents, and preference is given to those with two years experience or more. The average salary is around $10.50 per hour with the possibility of raises over time and potential salary options.
Management Trainee – The management trainee is required to assist the store manager in maintenance, overall operations and maintaining morale amongst the staff. Also required to assist in the organization of priorities to ensure the sales and profit goals are met. They need to commit to the ongoing development of all the associates. The salary is around $9.50 per hour.
Accounts Payable Specialist – The accounts payable specialist has many financial duties including processing invoices for payment to merchandise vendors and merchandise returns. Duties also include data entry of invoice information, problem solving, reporting and accounts receivable. You must have a high school diploma or relevant accounts payable experience. Salary is around $31,000 per annum.
Rack Room Shoes Interview Questions
Job interviews can be daunting, so research and be prepared by knowing what the possible questions will be, and how to answer them.
What are your long-term goals or career plans at Rack Room Shoes? This question is asked so they can gauge whether or not you plan on staying with the company for any length of time. Always answer honestly, if you want to advance your career, or if you want to settle in the one position.
How do you react to instruction and criticism? The answer to this question will let them know whether or not you can follow instructions, and can accept criticism, which is important in teamwork situations. To answer, relate it to something that has happened to you previously and how you handled it.
What is good customer service? This question is to be expected given the retail aspect of the company and their constant striving for excellence in customer service. If you are unsure of the answer, do a little research, including looking at the Mission statement of the company.
What techniques and tools do you use to keep yourself organized? This is asked to find out what your time management skills would be like. If you have no previous work experience, liken it to when you were at school and have projects and assignments and how you went about organizing yourself to do them.
Are you willing to relocate? This may be because they think you might be suited for another position in another location. This can be difficult to answer at first, so it is easier to say you are open to discussing it.
Advice for Application Process
Your Rack Room Shoes application should be accompanied by a copy of your resume. You can do a free application for Rack Room Shoes jobs via their website or other careers websites. There is no download application form and no printable application for Rack Room Shoes available, so you will have to apply online. This also means you cannot do a direct application. If you want to know more about how to apply for Rack Room Shoes online, their website will give you the necessary information.
If you are contacted for a phone interview, make sure that you are courteous and polite throughout the conversation. Try not to make humorous comments or jokes. For a face to face interview, be sure to dress in nice clothes, but keep in mind that they do look for employees who are a little fashion conscious. Take your resume with you for reference, and make sure you turn up for your interview early.
When hiring staff, some companies take a while to process applications and make decisions about whom they want to interview. If you haven't heard back within two weeks, contact the human resources department at the location you have applied at. Be friendly and polite. If you have had an interview, wait a few days then make contact.
Friendly and motivated applicants are more likely to be offered employment with Rack Room Shoes. Ensure your resume is up to date, and has all the relevant information as well as other information that is pertinent to the position you have applied for. Demonstrating your knowledge of the company and their merchandise will also make them look at you favorably.
Also See:
Shoe Show: Checkout the application page for work at Shoe Show.
Converse: Converse offers opportunities for both, beginners and experienced roles.
Timberland: See our guide for careers at Timberland.
MAC: Visit the job application for MAC to apply today.
The Athlete's Foot: Checkout the application page for work at The Athlete's Foot.
Company Links
http://www.rackroomshoes.com/content/careers.html