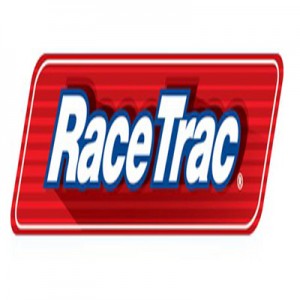 The Racetrac gasoline and convenience store chain began in 1934, when it was founded by Carl  Bolch Sr. in St Louis, Missouri. The company went by the name of Carl Bolch Trackside Stations. In 1950, Mr. Bolch moved to Alabama, where was able to purchase the Oil Well Company of Opp, Alabama. This company had a lot of independent outlets that spread around Alabama. The Oil Well Company of Opp was changed to Racetrac Petroleum, Inc.
In 1967, Carl, Jr, became the CEO and the company became the innovator of self-service gas stations in Alabama, Florida and Georgia. In 1976, the headquarters were moved to Atlanta, Georgia and the company now has more than 600 gasoline stations with convenience stores that are company owned. Included in that number are some stores operated under 3rd party contractors, with most of them operating under the Raceway name. The stores are in operation in 12 of the Southern states, including Florida, Georgia, Louisiana and Texas.
The Racetrac Corporation is one of the largest in the South, and each store has a least 20 fueling stations, indoor and outdoor seating for dining and free Wi-Fi. The convenience stores are 5000 square feet of space. The large corporation has been very successful, but they have never forgotten their communities. In 2009, they donated $10,000 in gas cards to victims of flooding in Atlanta, along with 500 cases of bottled water. They have donated gently used computers to schools and raised more than $100,000 for the American Red Cross.
Racetrac has won many awards, including one of the best places to work in Dallas/Ft Worth, winning the same honor in South Florida in 2012. In 2013, they were named the Top National Workplace. It is their goal to create within their employees a passion to succeed, with a strong commitment to the team.
Racetrac Careers
Racetrac offers so many career opportunities for its employees and they are committed to the goal of helping each one to advance within the company. If you are interested in getting some experience with Racetrack jobs, they offer a great opportunity that includes a 10 week summer internship program where you will be able to develop great skills and learn what it means to be a member of the team.
Associates work in entry level positions at the convenience stores, with plenty of opportunity for advancement if they work dependably and are good team players. There are positions open now in many areas, so take a look at their website to find a position suitable for you.
Management positions are also available and offer great advancement opportunities and room for personal growth. All positions have benefits and the opportunity for advancing in the company. Racetrac careers can offer you benefits and a great work atmosphere to help you succeed.
Get Your Degree!
Find schools and get information on the program that's right for you.
Powered by Campus Explorer
How Old Do You Have To Be To Work at Racetrac? Unlike most places, the minimum age for working here is 18. Since that is the case, you will probably be out of high school before you can apply for a job here.
Racetrac Job Descriptions
Management – Management responsibilities include leadership and coaching of store associates, as well as acting as a mentor. Also, the manager trains associates helps in the duty of ensuring that store guests receive the best service possible. Other duties include taking care of vendors in a positive manner and keeping track of inventory. One of the really important jobs for the manager is to create a fun and enjoyable environment for guests, as well as employees. Managers average about $15 per hour.
Associates – As an associate, you are provided with the solitary mission of making the sure that guests have an enjoyable and uncomplicated time while in the store. You are to interact with the guests, helping them to find items when needed. You also can expect to clean, prepare food and act as cashier. The average pay for an associate is $9.50 per hour.
Store Support Center – At one of the Store Support Centers, you are responsible for developing programs of support and training for all of the store employees, encouraging personal growth and advancement with the corporation. Employees at the support center can average about $17.50 per hour.
Racetrac Interview Questions
When preparing for an interview, you need to be aware that the process takes as long as two weeks. The first part of the interview is a phone screening which is very brief. You will then be asked to come in for the one on one part of the interview process. Here are some of the interview questions you can expect to see.
Please tell me of a time you had to be honest with a supervisor or co-worker and if it caused you to be uncomfortable. This type of question is asked to find out a little bit about you and how you handle difficult situations. Try not to be intimidated. Just answer the question honestly.
Tell me about a time you had a disagreement miscommunication with a co-worker. Your interviewer wants to discover how you handle confrontations in the work place, Explain what happened and how you handled it. Share your biggest accomplishment. Be specific when answering questions of this sort and give details. What motivates you? Again, they want to get a feel for who you are and if you can be a fit for their company.
Advice For Application Process
How to Apply for Racetrac Online? There are several ways to find free applications so that you can apply online. Go to their website and click on the applications link to see if they are hiring. They usually have numerous job opportunities, with openings in management and associates. You can access the area and click on download application form, or find the link for a printable application form.
There are job search sites where you can sign up to find job opportunities, so sign up on one of these sites and if you find the job you are looking for, click on apply and they will send you to a direct application for Racetrac. If you can't find a local job opportunity on the official site, fill one out an
When you are getting your application ready, remember that it is very important to include a resume, detailing your education and work experience. A cover letter would also be a nice touch. If you have never created a resume or cover letter, you can find templates online that will walk you through the process.
In preparation for your interview, you need to be sure that you dress appropriately. Blue jeans and t-shirt will not make a good impression. If you are applying for an associate position, casual semi-dress attire will be okay. However, if you are applying for a managerial position, you should wear dress clothes and look professional. Remember to arrive with a good, positive attitude and greet your interviewer with a hand shake when you introduce yourself. Even though you may be nervous, it is important that you always make eye contact with the person who is interviewing you.
Educate yourself about the position being applied for so that you will be able to answer questions knowledgably. Always be honest and remember that it is normal to be nervous, so don't worry about that. The person conducting the interview has probably conducted a lot of interviews and knows that people get really nervous. Just follow these tips and you will be fine.
Also See:
Hess: Checkout the application page for work at Hess.
Circle K: Circle K offers opportunities for both, beginners and experienced roles.
Valero: See this page for jobs at Valero.
Texaco: See our resource page for more information on Texaco careers.
Love's: Visit the Love's application.
Company Links
http://www.racetrac.com/join-our-team.aspx