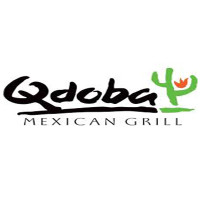 Qdoba, formerly called Qdoba Mexican Grill, is a chain of fast casual restaurants that specialize in Mexican-style cuisine. Their famous menu items are their freshly-made guacamole, pico de gallo, and flame-grilled meat and vegetables.
Qdoba, initially called Zuma Fresh Mexican Grill, was founded by Anthony Miller and Robert Hauser. The first store was opened in Denver in 1995 and is still operational today.
As of 2017, the restaurant chain had over 700 stores operating in over 40 states in the US and Canada. The company received the Gold Award in the Mexican restaurant category in the Consumers Choice in Chains Awards.
Some benefits provided by the company are health care coverage, financial planning assistance, stock purchase plans, 401K retirement plans, tuition reimbursements, life insurance, paid vacation, and meal discounts.
The restaurant maintains the quality of their service by adopting a fast-paced work environment, but they offer a positive and fun atmosphere for their workers to work enjoyably and without stress.
How old do you have to be to work at Qdoba?
The minimum age requirement to work at Qdoba is 16 years old. This applies to basic entry-level positions. For managerial positions, the age requirement is higher.
Qdoba Careers
Qdoba is a steadily growing chain that strictly maintains the quality and efficiency of their food and service. They are always looking for efficient and hard-working individuals who can keep up with their tight operations. Jobs range from food service, customer service, maintenance, and management.
Cashier: A Cashier is primarily responsible for completing an accurate and efficient transaction. Duties include greeting the customers, receiving and inputting orders, relaying orders to the kitchen team, operating the cash register, handling payment transactions, and providing assistance to the customers.
Server: A Server is primarily responsible for assisting with the tasks in the dining area. Duties include coordinating with the kitchen team for the orders, serving food to the customers, assisting the customers with their additional requests, clearing tables, and greeting and seating customers.
Cook: A Cook is primarily responsible for accurately cooking and preparing all orders. Duties include preparing and handling ingredients for cooking, accurately following the restaurant's menu specifications, following the customer's specific request, overseeing the food storage and inventory, maintaining the cleanliness of the kitchen, and working efficiently and properly.
Dishwasher: A Dishwasher is primarily responsible for the sanitation of all utensils, tableware, kitchenware, glassware, and other kitchen tools. Duties include collecting, washing, and drying all used kitchen and tableware, properly storing all cleaned dishes, sweeping and mopping the kitchen floor, and properly disposing of the waste.
Line Server: A Line Server is primarily responsible for assisting the Cook in the kitchen. Duties include relaying food orders to the Cook, helping prepare and cook food, stocking supplies in the kitchen, preparing food on the plate following presentation procedures, coordinating with the servers for the orders, and maintaining the cleanliness of the kitchen.
Restaurant Team Member: A Restaurant Team Member is primarily responsible for assisting with the operations of the restaurant. Duties include greeting customers, seating the customers, clearing used tableware and cleaning tables, maintaining the cleanliness of the store floor and other facilities, and assisting in the kitchen whenever necessary.
Catering Delivery Driver: A Catering Delivery Driver is primarily responsible for delivering take-out orders to customers safely and promptly. Duties include driving, lifting orders, checking the accuracy of orders, handling payment transactions, completing daily delivery logs, communicating with customers, and setting-up and handling all logistic aspects of catering services.
Restaurant Team Leader: A Restaurant Team Leader is primarily responsible for supporting the management in the daily operations of the store. Duties include closely supervising the restaurant crew, implementing state, federal, and company policies on safety and sanitation, creating and delegating tasks, and maintaining the cleanliness of the store.
Assistant Manager: An Assistant Manager is primarily responsible for assisting with the overall operations of the store. Duties include hiring and training new staff, addressing issues and complaints raised by customers, coordinating with deliveries, overseeing the inventory, and checking the condition of facilities and equipment.
General Manager: A General Manager is primarily responsible for leading the store's operations. Duties include recruiting and training new employees, processing the payroll, addressing issues and complaints raised by customers, marketing and networking, and implementing strategies to maximize sales and increase profit.
Qdoba Application
To apply, you may directly go to any of their stores to ask about job vacancies and to submit an application. You may also apply online through the company's official website.
Both in-store and online applications are accepted. To apply online, you can connect your social media account to easily create your profile. Afterward, you may browse through the vacant positions, and fill-out and submit an electronic application.
Personal applications are more advantageous. However, regardless of the mode of application, you are encouraged to follow-up on the status of your application a week after submission. This shows your enthusiasm and dedication to work.
For your resume, provide your basic information and other essential data such as relevant work experience, certifications, and trainings. Highlight skills that are relevant to the job you are applying for.
During the application process, make a good impression by professionally communicating with the managers and by projecting a friendly and energetic image. Employers look for individuals who can interact well with customers.
Facts About Qdoba
Qdoba values their employees and customers. They focus on projecting a comfortable and dynamic environment that makes both the dining and working experience enjoyable and worth it.
In March of 2017, the restaurant chain announced that they would be switching to broiler breeds that have higher welfare outcomes as approved by the Global Animal Partnership (GAP).
Qdoba is known for their classic take on original Mexican food. They have an open-fire grill that allows customers to see their food being cooked in front of them.
Qmmunity is an online campaign launched by the company to shed light on communities in need. They are also an official partner of the charity foundation Starlight Children's Foundation, dedicated to helping seriously ill children.
Application Links
Company: https://www.qdoba.com
Careers: https://careers.qdoba.com/
Application: N/A
Last Updated on