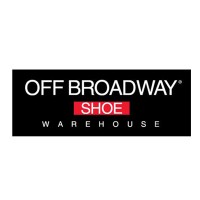 Off Broadway Shoe Warehouse is a footwear retail chain based in Charlotte, New Carolina. They are known for offering big discounts on shoe products, including those from big shoe brands like Sketchers, Steve Madden and Nike.
The company started in 1989 in Nashville, Tennessee and is one of the first to use the "warehouse concept" style for their stores. Initially, they only operated for three days per week until 2002 when the company has been acquired by the Deichmann Group, an international German- based Footwear Company.
One warehouse store location sells more than 30,000 pairs of shoes for over 400 brands. The company employs around 6,000 people for more than 75 locations in over 40 states across America.
A reasonable salary, complete with a comprehensive benefits package is given to employees. Benefits include a health, vision and dental insurance, life insurance, pension plan, paid sick days and time off, and paid vacation days.
Employees enjoy working with the company because of its flexible work schedule. The stores are pet-friendly, wherein pet owners may bring their pets to work and leave them in a designated area.
How old do you have to be to work at Off Broadway Shoe Warehouse?
To secure an entry level position with the company, an applicant must be at least 17 years old. For managerial positions, applicants must be at least 21 years old to be considered.
Off Broadway Shoe Warehouse Careers
Having a warehouse style store entails a lot of work. With this, the company regularly hires employees to assist their customers. Available positions may vary from one store to another.
Sales Associate: A Sales Associate helps customers with their search, selection up to purchase of shoes. They are responsible for giving information about shoe brands and materials used. Sales Associates updates promotion boards and price tags. They also report shoe item stocks that needs to be replenished.
Customer Service Representative: A Customer Service Representative answers all customer inquiries via phone call or through the store customer service desk. He handles customer returns and exchange, customer inquiries and even complaints. Inquiries, made through emails and company website, are also answered by the Customer Service Representative.
Assistant Store Manager: An Assistant Store Manager is in charge of monitoring the store's overall operation, including the facility maintenance. He makes sure that the goals set by the Store Manager are met. The Assistant Store Manager may assist the Manager in training new employees and may provide recommendations to existing ones.
Store Manager: A Store Manager monitors the overall operation of the whole store. He oversees all store departments and makes sure that the company standards are observed. He is also part of the hiring team and conducts interview for potential employees. The Store Manager also monitors the store's revenue and makes sure that sales goals are met.
Receiving Manager: A Receiving Manager handles the shipping and receiving transactions of the store. He makes sure that every process is well documented and that there is always proper communication with the buying office and merchandise control. The Receiving Manager also handles items that need to be returned due to damage.
Area Manager: An Area Manager leads all store managers in one location, usually within a state that is designated by the upper management. He sets sales goals and may propose business strategies to the Sales team to increase company revenue. The Area Manager also conducts regular inspection to different store under his area of responsibility.
Cashier: A Cashier handles all check out transactions of the customer. They assist in packing the items purchased by the customer. They may also assist customers in verifying prices for certain items. Cashiers may also promote items that are on sale or inform customers about upcoming store events.
Maintenance Personnel: A Maintenance Personnel is responsible in keeping the store facility clean and organized. He cleans and sanitizes restrooms, waiting areas, hallways and offices. The Maintenance Personnel may also assist Sales Associates obtain some items requested by customers or in restocking items in the store.
Delivery Driver: A Delivery Driver handles deliveries to customers or from one store location to another. He makes sure that orders are complete, correct and well documented. He is also responsible for the maintenance of delivery trucks or vehicles. The Delivery Driver may also assist in unloading cargos to the store if needed.
Corporate Support Staff: A Corporate Support Staff handles all administrative tasks in the store. He acts a liaison between the store and corporate management. He communicates concerns and handles incoming and outgoing documents for the managers. The Corporate Support Staff may also support with shipping transactions of customers, if needed.
Off Broadway Shoe Warehouse Application
To apply with the company, the applicant may open an account through the company's official website. Job search is categorized per location, making it easier to check what positions are available in stores nearest the applicant.
While in-store applications may be accepted, the company encourages applicants to apply online. Resumes, cover letters and supporting documents may be uploaded online making it more accessible to the hiring team.
For completing an online application account, the applicant must make sure that his contact details are correct and active. The company provides updates and schedules interviews through phone calls. The applicant must also make sure that all supporting documents required are properly uploaded in the company's website.
For an effective resume, it must contain all pertinent information related to the position applied for. Related work experiences, trainings and courses should be listed and must always be placed in a chronological format.
While for a successful interview, the applicant dress appropriately and should be in the interview location on time. He may also do some research about the company and the position applied for.
Things to Know About Off Broadway Shoe Warehouse
Off Broadway Shoe Warehouse is a company that is founded on the principle of hard work. The company supports employees' careers by conducting trainings and career development programs.
In 2017, the company allowed customers to freely donate $2 or more for the American Heart Association. 100 percent of the proceeds went to the foundation's Life Is Why We Give Campaign.
While the company has always been known for its huge shoe selection per store, it also continues to make name as one of the fastest growing shoe retail store nationwide. While it continues to increase its revenue, the company is also aiming to upgrade their system to match customer demands.
As the company grows, it also continues to assist the Word and Deed, a nonprofit organization that provides assistance around India, Moldavia, Greece and Africa. Donations may be sent through the company's official website. 
Application Links
Company: https://www.offbroadwayshoes.com/
Careers: https://www.offbroadwayshoes.com/careers
Application: http://jobs.offbroadwayshoes.com/jobs/apply.asp?JobID=4&StoreID=5007