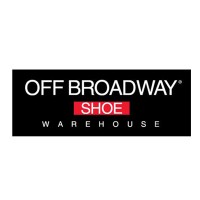 Off Broadway Shoes operates under the mentality that excellent style begins at the feet. Their team desires to instill a sense of confidence in their customers through cultivating each individual's unique style. If you are interested in employment with a fast growing company in the fashion industry, information about the Off Broadway Shoes application process is located below.
Beginning in 1989, the first store was located just off Broadway in Nashville, Tennessee. Growing quickly, there were soon 20 locations in the Eastern U.S. After being acquired by the Deichmann Group in 2002, this shoe retailer blossomed to over 75 stores from coast to coast. The high velocity with which this company grows leading to excellent job opportunities is just one great reason to apply for jobs at Off Broadway Shoes.
With a high volume of consumers, Off Broadway Shoes greatly values the quality of their employees. They foster a fast-paced, fun work environment that allows associates to explore their creativity. With a growth rate expected to exceed 20% per year, opportunities for in company growth are plentiful with this fashion forward business.
Working here allows employees to work under a management team who has a strong commitment to promote from within. From retail positions to corporate office titles, Off Broadway Shoes jobs are the beginning of lasting Off Broadway Shoes careers that can be obtained by a simple online application.
Off Broadway Shoes Careers
With career opportunities ranging from hourly employment to upper level managerial positions, the possibilities to grow are never ending. They also offer a wide variety of corporate office positions including HR titles, Accounting and Finance opportunities, and Creative Department associates. As an equal opportunity and affirmative action employer, this company strives to employ people from all walks of life with a wide range of talents and skills.
Most of the local retail stores operate within the hours of 10:00AM – 9:00PM on Mondays – Saturdays and 11:00AM – 7:00PM on Sundays. Their corporate office, now located in Charlotte, North Carolina, can be reached via telephone and email during normal business hours.
How old do you have to be to work at Off Broadway Shoes? An entry level position as a Sales Associate requires a minimum age of 17 years old. Many locations also recommend a high school diploma or equivalent be obtained below seeking employment.
Get Your Degree!
Find schools and get information on the program that's right for you.
Powered by Campus Explorer
Employees are offered training programs, competitive salaries, and employee discounts that increase by a percentage with each promotion. Certain upper level titles also come with benefits such as medical, dental, and vision insurance as well as a 401(k) with company match, paid vacations, disability insurance, and numerous chances for career advancement.
Job Description and Salaries
Sales Associate: Responsibilities for this position include assisting customers with merchandise selection, maintaining awareness of current sales promotions, and developing product knowledge. Sales Associates will also be expected to handle cash register functions and assist with loss prevention and inventory. Retail sales experience is needed and the minimum age to be considered for hire is 17 years old. Average pay is $9.00 an hour.
Assistant Managers: This level of management requires sales management experience, supervisory skills, an energetic personality, and excellent customer service habits. They must also assist with shipping and receiving of products, provide direction to a team, ensure pricing guidelines are followed, and maintain payroll control. This positions pay up to $12.80 per hour.
Store Manager: A Store Manager must provide leadership and supervision to all associates while maintaining visual store standards and overseeing all shipping and receiving. Product placement is another responsibility the Store Manager must commit to, as well as loss prevention. Strong interpersonal skills are a definite asset for managers at this level. Retail sales is required for these applicants and the annual salary averages $50,000 annually.
Corporate Office Staff: There are numerous corporate staff positions available at the main office. These include but are not limited to general administration, accounting/financial, creative development, and human resources. Salary will vary per position.
Off Broadway Shoes Interview Questions
After searching for Off Broadway Shoes jobs online and filling out your free application, it's time to begin preparing for the possible enquires made during the in-person process:
Why do you want to work for Off Broadway Shoes? An important thing to remember when asked something like this is that it's never a bad thing to be enthusiastic. Telling the manager that you love shoes and that you adore the options this company offers will be a huge plus in their eyes.
What is the most important thing to you in regards to customer service? Every position will place you in direct contact with potential customers. Your bosses want to know you are a people person before they consider hiring you. Talk about wanting to please people and aid them in their search for the perfect shoe and/or accessory. This will speak well about you as a worker.
How would you handle a demanding customer when there are several other people waiting to be helped? In such as fast-paced line of work, patience and prioritization are key. When asked something similar to this, the answer they are looking for is one that shows you can maintain patience and professionalism under pressure. Tell them you would take one customer at a time, while assuring the ones waiting you'll be with them as soon as possible.
What are you passions? Whether you are passionate about shoes or you're simply looking for some extra money, it doesn't truly matter. Be honest and tell them the interests you have. If those interests are fashion related, even better, but they are really just looking to ensure you have interests and some level of drive.
Where do you see yourself going in this company? There may be quite a few applicants whose only desire is a paycheck. If that's the case, try not to reveal this. Most employers want to bring someone on who will stay for a long duration and who will have the determination to try to work up to a higher position. Tell them you have high hopes for growth so they know you won't be a half-hearted employee.
Advice for Application Process
If you're looking for a direct application the websites below walk you through how to apply for Off Broadway Shoes online. Unfortunately, there isn't a printable application form on their page or a simple "download application form" link. However, your local store can provide hard copy applications. Before completing an Off Broadway Shoes application it is important to research which position is the best fit for you. Listed above are a few common job opportunities available. More can be found on the company website.
Make your way through the online process before searching for a printable application for Off Broadway Shoes from an outside source. This will ensure you are seeking the correct position. Once you've made your choice it's simple and easy to apply online. Click one of the sites below. There you will find an online form to complete and a place to upload your resume. Once the form in completed, click the "apply now" button at the bottom of the page.
As this is primarily a customer service fueled business, management wants to employ people who are friendly, positive, and energetic. In the interview, show your personable side to ensure they know you'll present yourself and the company well to each and every customer you encounter.
Most importantly, remember to thank the person you met with for the meeting. Also, have a few questions to ask such as: "When can I expect a decision?" and "What are you looking for in an employee?" This will show your initiative and desire for employment.
Also See:
Puma: See our guide for careers at Puma.
Finish Line: Visit the Finish Line application.
Planet Beach: Planet Beach offers opportunities for both, beginners and experienced roles.
Shiekh Shoes: For employment at Shiekh Shoes visit the application page.
Journeys: Use the Journeys job application to apply here.
Company Links
http://jobs.Off Broadway Shoes.com/?_ga=1.104625408.1250739930.1426536185
http://jobs.Off Broadway Shoes.com/careers/branch-sales-jobs