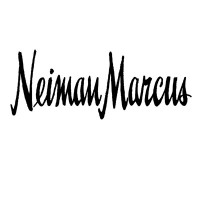 Neiman Marcus is a large American luxury retail store, specializing in designer fashions. It is a high-end department store that caters to people with a disposable income, offering some of the leading names in fashion in their stores. If you would like more information on a Neiman Marcus application, follow the link below.
Founded in 1907, Herbert Marcus along with his sister Carrie Marcus Neiman and her husband A.L. Neiman opened their first store in Dallas, Texas. The store was unlike any other found in Texas at the time because of the quality of clothes that they sold there. As a result, they appealed to the oil tycoons in the area and found much success within the first few years of business.
Even during times of financial difficulties, they still find continual success when others in the industry struggled. The company is currently headquartered out of Dallas, Texas. There are around 42 stores opened across the United States. The stores are commonly found in metropolitan areas or areas where there target market is located, usually in locations with people of means.
If you love fashion and working with people, you may find this company to be a good fit for you. Working with this company gives an employee a great opportunity to work with high-end designer fashions and gain valuable work experience while doing so. This could be a great opportunity for you; you just need to apply at Neiman Marcus.
Neiman Marcus Careers
At Neiman Marcus, there are many different job opportunities that one can find here. There are positions that can be found both at the corporate level and the retail level. In the retail sector of the store, there are many opportunities especially at the entry level for people to grow within the company. At the retail level, there are sales associates, cashiers, and managers.
There are also plenty of opportunities for potential employees to find positions at the corporate level. Often corporate level positions require more benefits and more opportunities for growth to turn your job into a Neiman Marcus career. At the corporate level, there are opportunities such as a merchandise coordinator, senior merchandise planner, and assistant buyer.
The hiring requirements can vary depending on the different types of position. How old do you have to be to work at Neiman Marcus? The minimum age of employment is 18 years of age. Most positions prefer a person to have at least a high school diploma or equivalent. Higher level positions often require a high level of experience and higher education. It also helps to have excellent interpersonal skills.
Get Your Degree!
Find schools and get information on the program that's right for you.
Powered by Campus Explorer
Neiman Marcus offers competitive job benefits for their industry. Eligible employees may receive medical and dental insurance, paid time off, and credit union membership. They may also receive employee discounts, life insurance, and disability insurance. They may have access to education assistance, a healthcare spending account, and benefits for their family.
The hours of operation can vary depending on location and holidays. Some holidays cause closures in the stores while during Christmas time, stores may be open longer to accommodate shoppers. In general hours of operation are from Monday through Saturday from 10:00am to 9:00pm and Sunday from 12:00pm to 6:00pm.
Job Descriptions & Salaries
Sales Associate- A sales associate has many responsibilities. A sales associate will often be on the floor helping assist customers and answering any questions they may have. They make sure that the sales floor is neat and organized for the customers. They will also handle the register and customer transactions. A sales associate may earn around $12 per hour.
Loss Prevention Specialist- A loss prevention specialist is responsible for taking measures to reduce the company's loss of profits. They will do this by analyzing sales of products and decide how much to order of what items for their store. They also will coordinate with security to help enact measures to prevent shoplifting or to make shoplifting more difficult. A loss prevention Specialist may earn around $14 per hour.
Department Manager- A department manager will be in charge of a specific department within the store. They will make scheduling decisions for their department and will be responsible for training any new employees assigned to their department. They will also perform employee reviews for their employees and will fill in whenever they are short-staffed. A department manager will earn around $63,000 a year.
Assistant Buyer- An assistant buyer works with the buyer to perform such tasks as buying merchandise, promoting merchandise and handling the stock. They also assist in handling advertising announcements and describing the merchandise to entice customers. They should be aware of exact details of products and their manufacturers. An assistant buyer may earn around $44,000 a year.
Neiman Marcus Interview Questions
Here are some questions that you may be asked during your job interview.
Why would you like to work at Neiman Marcus? This question requires a little research on your behalf so that you can answer it adequately enough. You should mention any ideals and qualities that you share with the company and why inspires you want to work with them.
Does team work increase the success of a business? The interviewer is looking for how you feel about working with a team, as team work is such an important part of making an organization run smoothly. Answer the question with why you feel that team work is important and any instance that you had to work as a team with others.
What makes you a better candidate better than the other applicants? An interviewer is asking a question like this to get you to sell yourself to them. You should discuss your strengths and talents and why this company will be beneficial to the company.  
What would you wear to a business casual work party? As this is a company within the fashion industry, the interviewer is looking to check your knowledge on fashion. As an employee here, you may have to help customers find outfits for specific events. Answer this question honestly, with some knowledge of proper attire to wear at an event like this.
What is your favorite thing about the fashion industry? The interviewer may ask a question like this because they want an employee that is as passionate about fashion as their company is. Think about what drives you towards fashion, especially any designers that you love, and answer the question with that.
Advice for the Application Process
Wondering about how to apply at Neiman Marcus? If you are interested in applying at Neiman Marcus jobs online, you can just visit the website and apply directly online. There are no downloadable applications on the website. There are also no printable applications on the website. You may also fill out an application form at your local Neiman Marcus.
The website has the job descriptions and responsibilities clearly stated on their website so that you can find the job that is the right fit for you. You should only apply for positions that you qualify for. When you fill out your application, be sure to fill it out in accordance to the instructions provided. You should also submit an updated resume with your application.
Before your job interview, you should practice in front of the mirror. You should ask yourself potential interview questions and answer them out loud. This will help you feel less nervous, which will help you come off as more confident during your interview. This will help you seem more articulate during the interview.
You should arrive to your interview a few minutes early. You should dress in professional attire for your interview so that you give an important first impression that can make your interview more successful. Remember to be honest and direct with your answers. You should also thank your interviewer for their time, which can show that you appreciate their time and are serious about getting the position.
Also See:
Dillard's: Visit the Dillard's application.
Nordstrom: See this page for jobs at Nordstrom.
Saks Fifth Avenue: For employment at Saks Fifth Avenue visit the application page.
Bealls Florida: Bealls Florida offers opportunities for both, beginners and experienced roles.
Costco: Costco offers opportunities for both, beginners and experienced roles.
https://www.youtube.com/watch?v=bzNw79sLpQY
Company Links