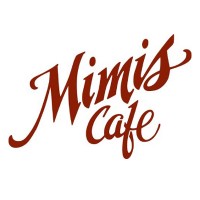 Mimi's Cafe is a chain of restaurants with a French-inspired theme serving a wide range of food in many locations across America.  To find out how to apply for Mimi's Cafe online, follow the link at the bottom of the page to get started on your Mimi's Cafe application today.
The company was founded by Arthur Simms who was aided in opening the very first location by his son Thomas Simms along with Brian Taylor and Paul Kurz.  The first restaurant opened its doors in 1978 in Anaheim, California.  Its headquarters have traditionally been in Irvine, California but have since moved to Dallas, Texas.
The company has grown considerably since the first cafe and now it has over 145 locations in 24 different states.  Mimi's serves breakfast, lunch and dinner and was recently voted America's favorite breakfast by a Market Force poll in 2014.  The cafes also offer catering services for different events and functions.
The cuisine is inspired by traditional French dishes and updated with American flavors to create an international fusion.  Breakfast dishes include Andouille Sausage and Red Pepper, lunch dishes include Southern French Stew as well as Surf 'N Turf and in the dinner menu you can find Baked Brie and a range of burgers.
Mimi's Cafe Careers
You can find many different hourly job opportunities with Mimi's Cafe jobs.  The most common positions available are Hosts, Servers, Dishwashers, Bussers and Line Cooks.  Experience is always preferred but you may be able to apply for some jobs with minimal experience.  There are also management positions available in the restaurants for experienced professionals.
There are fewer corporate positions available but they do come up from time to time so you will need to keep an eye out for them on the careers section of their website.  Jobs in their corporate offices will generally require specific qualifications and a specified amount of experience so you will need to check the job description carefully before you submit any applications.
Get Your Degree!
Find schools and get information on the program that's right for you.
Powered by Campus Explorer
How old do you have to be to work at Mimi's Cafe?  You only need to be 16 years old or over to apply for jobs at Mimi's Cafe.
Mimi's Cafe careers offer a lot of benefits for certain employees.  The benefits offered are commensurate with other companies in the same industry and will likely include a health insurance package, a 401(k) retirement savings plan and paid time off.  For other employees there is a comprehensive and ongoing training program to help you work your way up.
The restaurants open daily at 7am for breakfast and close at 10pm Sunday to Thursday and at 11pm on Fridays and Saturdays.
Job Descriptions & Salaries
Host/Hostess – Hosts and Hostesses are the very first people that the customers experience and so they are vital to the representation of the restaurant.  In this position you will need to have excellent communication skills both in person and on the phone as you greet people, handle reservations and manage the queue.  The average pay for this role is $8-9/hour.
Server – As a Server your responsibilities will include taking customer orders and giving them recommendations for their meals as well as delivering the food to the table and some cleaning duties.  This can be a fast-paced industry so you will need to be comfortable working on your feet for most of your shift.  The typical pay is $4-5/hour plus tips.
Assistant Manager – Being an Assistant Manager in a busy restaurant is a crucial position as you will be helping the General Manager with their duties.  You will be required to supervise the staff and ensure they are carrying out their tasks correctly and handle customer enquiries and complaints.  The average salary is $45k/year.
General Manager – The General Manager needs to have oversight over all the different operations of the restaurant ensuring that the customer experience is always the best that it can be.  You will be responsible for hiring and training new staff as well as carrying out administrative tasks.  The expected salary is $60k/year.
Mimi's Cafe Interview Questions
After you have submitted your Mimi's Cafe application, practice some typical interview questions to prepare yourself.
Why do you want to work here?  You should always do some background research on any company that you interview for and be prepared for this sort of question.  Make sure your answer is tailored to the specific company.
What do you know about the company?  In your research make sure you become familiar with the company history and culture so that you can show your enthusiasm and dedication to the job. 
How would you handle a customer complaint?  If you've worked in this type of employment before give an example of when you have had to deal with a similar situation as this always makes for a stronger answer.
What are the most important parts of customer service?  Give your answer confidently because there isn't one right answer to this question.  Think about positive experiences you've had and describe what made them so good.
How do you handle working in a fast-paced environment?  The ability to multitask and organize your time well will be very beneficial no matter which of the Mimi's Cafe jobs you are applying for so you will need to be able to demonstrate you are capable of this.
Advice For Application Process
By searching for Mimi's Cafe jobs online you can find the different career paths available to apply for.  You can only submit a Mimi's job application online for management or corporate opportunities.  You will need to fill in the online application form with your details and experience.  Make sure you double-check the information before you apply online.
For hourly positions you will need to make a direct application to your local restaurant.  You can head down there in person with your resume and request a free application from the manager or alternatively you can download a printable application for Mimi's Cafe and fill it in before you go, although you should keep in mind that they might keep your resume for future opportunities.
For hourly positions, if they have a current vacancy they may choose to interview you on the spot when you go in, so you should be prepared for this. It probably won't be necessary to wear full business attire but you should still be well presented and remember what type of establishment it is.
For management positions you may need to take an online evaluation.  Afterwards there can be up to three interviews with different members of staff so be prepared for an application process that takes up to a couple of months.  If there isn't a specific vacancy at your preferred location you can fill in a general application to have your resume kept on file.
Also See:
Bob Evans: For employment at Bob Evans visit the application page.
Eat'n Park: See this page for jobs at Eat'n Park.
Bravo: See our resource page for more information on Bravo careers.
Wing Stop: Wing Stop offers opportunities for both, beginners and experienced roles.
Marie Callender's: Marie Callender's offers opportunities for both, beginners and experienced roles.
Company Links
http://www.mimiscafe.com/careers.aspx