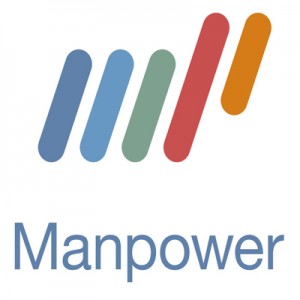 Manpower, a leading, world-wide staffing agency, began over 60 years ago. In 1953, it opened as a small stenograph company, which later became the global service it is today. With a focus on business support and personal accountability, Manpower offers services based on individual needs.
Manpower is a value-based company with an emphasis on training and planning. As a leading provider of staff services, they recognize a need for expertise in the workplace as well as human potential. This knowledge ensures growth for both business and individual.
Paying close attention to economic changes, Manpower grasps the importance of career progression. Whether beginning a new career, just finishing a degree program, or searching for a first job, Manpower offers endless possibilities for nearly all job opportunities. Manpower uncovers each applicants unique potential. Employing over 2 million people, globally, they have a competent understanding of human possibilities. This gives them an edge over many other staffing institutions, and is cause for their extensive growth and success.
Manpower is the second largest staffing service, globally. Fifty-two countries house over 3,000 offices and serve nearly 300,000 clients. It holds fast to the idea that client appreciation and respect helps lead the way to a better business. Supporting individuality and enabling each person to be his or her most outstanding, is a value held by this corporation. Ensuring that clients are matched with his or her best-suited job by vigorous research, has contributed to their growing successes as well as the successes of its clientele.
With a sense of business evolution, this organization challenges the standards and always strives for a better way to perform. Through risk-taking and quick response times, it proves to be a company built on solid foundation. Through their website, applicants have the chance to discover new career alternatives and get sound advice for resumes, interviews, and career advancement. No matter how good you are at your job, there is always room for improvement. This philosophy is key to what gives Manpower the success it has in job placement.
With a keen eye for what motivates each person, Manpower strives to enhance the possibilities. Thorough, honest communication helps build confidence in all of their employees.
Manpower Careers
The options for Manpower jobs are boundless. From administration to hotels and tourism, to technical employment, there's a multitude of industries from which to choose. Depending upon each applicant's personal work style and ethic, this staffing agency has the capability to match, perfectly, employee to employer. Offering a wide range of opportunities, they are dedicated to reaching each applicant's hidden potential.
Get Your Degree!
Find schools and get information on the program that's right for you.
Powered by Campus Explorer
Through temp-to-hire positons, temporary work, or full-time contracting, meaningful career solutions are just a click away. This enterprise thrives on the success of every person involved, from the companies with which they work, to their clients. Whether you're looking for temporary work, temp-to-hire positions, or direct hire, this company can find the right situation for you. First, you have to search for the appropriate Manpower jobs, online, and then fill out the Manpower application.
To be eligible for hire in the United States, they require you pass a drug test. Like many companies in the staffing industry, there's a zero-tolerance policy concerning drugs.  They also set up skills tests, make appointments with potential employers, and perform background, reference, and education checks.
How old do you have to be to work at Manpower? In the United States, applicants must be at least 18 years of age with a valid government ID or Driver's license. Applicants must also have reliable transportation. If you can meet all of these requirements, fill out the Manpower application located on the website provided, and apply online. Within a few days, someone will get back with you.
Due to a high diversity of jobs offered, careers through this staffing agency vary, as do salary and benefits.  Wages are based on experience and working history. Administrative Assistant hourly wages average around $16.60. Project Managers average between $40.00 and $45.00 per hour. Customer Service Representatives make around $13.00 per hour. Computer Support Specialists can make, on average, $68.00 per hour, and Desktop Support can average $24.00 per hour.
The benefits packages vary, but many employees are given holiday, medical, dental, and life insurance after an agreed upon time with the company. Discussing this with a staffing specialist will guarantee the specifics for each employee. The freedom to make choices is a benefit to working for this company. Real skills testing are also an advantage to ensure each individual is placed within the industry in which he or she will thrive.
Finding work schedules compatible with each person's flexibility and timeline gives more independence to the worker. After each assignment, they give their staff a work evaluation based upon performance at the job. This can be a rewarding benefit, which leads to recognition within the company.
Manpower is an equal opportunity employer, giving each candidate fair chances for assignments. For persons with disabilities, this corporation also offers Access2Ability, their national disability employment program, designed to provide work for anyone with the skillset to do the job.
Through this company, you can improve your competence as well as become proficient in other areas of work. If you are looking to change careers, they offer many tools for learning new skills. The website offers many comprehensive ways to stay ahead of the competition.
Manpower Job Descriptions
As a staffing service, there are hundreds of job titles from which to choose. Depending upon past responsibilities and employment history, applicants have a great many options. Administrative jobs are always in high demand. Do you possess excellent organizational skills and a fondness for service and clerical duties? If this is your area of expertise, get ready to apply for jobs at Manpower. Personal assistants, project assistants, and registrars are just a small example of administrative Manpower jobs.
The construction industry is always in need of finely skilled tradesmen. Carpenters, bricklayers, and electricians are but a few choices offered with Manpower careers. Whether you've been in the business for twenty years or are just nearing certificate completion, there's a place for you.
Among the most popular specialty fields are sales and customer service positions. There is a high demand for proficiency in these areas. Do you have an outgoing personality? Are you ambitious? Are your communication skills above average? Companies are always looking for these qualifications in employees—especially for sales and customer service positions.
The list of Manpower careers goes on. To find out which position is right for you, visit the link at the bottom of this page and view all job descriptions. To fill out a Manpower job application online, you must follow the links on the site and register with them by providing an email address and a location.
Advice For Application Process
For those wondering how to apply for Manpower online, or how to fill out their application form, there are a few simple steps to follow. Through links provided below, applicants will be taken to hiring criteria, local careers offered, and the online application. Remember, there is no printable application form available. You must find a local establishment, which will be the same location the job interview will take place, in most cases.
For those able to take advantage of online applications, the links provided will take you directly to the jobs page. Once you find a job description that suits your needs, and a salary that you are comfortable with, begin filling out the application. There is no download application form. If a direct application is the only feasible means for you to apply, applicants are urged to go to one of  many locations, fill out a free application, prepare a resume, where applicable, and then turn in the direct application to a staff member.
Once the form has been filled out properly, you will be given the chance to attach a resume. If you have questions concerning the job(s), there is a link for contacting an employee. If you are a candidate, someone will contact you within one to two weeks to discuss hiring, salary, and the interview processes.
Below, you will find a link for the interview guide for Manpower. This guide offers various ways to prepare for any interview. With invaluable hints to answers from common questions, to ways you can dress for success, it is a beneficial way to relieve some of the pressure and anxiety of the interview process. Depending upon your goals and skillset, this staffing business will find the work that's right for you. Whether you're a technology buff, a wordsmith, or a social butterfly, they can match you accordingly to a job that fits your situation best.
Once hired, you will have access to online courses to strengthen your skills. Because the workplace is a demanding environment, competition can be rough. Improving upon your abilities will greatly enhance your chances for developing your career, and it's offered free to all Associates and employees.
PrideStaff, is another company geared toward assisting clients with job-related solutions. With offices in many of the fifty states, PrideStaff offers value and expertise, nationally.
Labor Ready is an agency located throughout the United States and Canada. They pride themselves in their ability to match the right worker with a proper job. With a high demand for job placement, this organization responds quickly, matching around 350,000 workers, annually.
Also See:
National Grid: Visit the National Grid application.
Dish Network: Checkout the application page for work at Dish Network.
McMaster-Carr: Checkout the application page for work at McMaster-Carr.
Chesapeake Energy: See this page for jobs at Chesapeake Energy.
Bechtel Construction: Bechtel Construction offers opportunities for both, beginners and experienced roles.
Company Links
https://www.manpower.se/en-se/swe/our-service-areas/