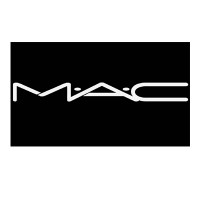 MAC is an iconic makeup and cosmetics company that is known all across the world, helping movie stars and style icons create the look they desire.  To find out how to apply for MAC online, follow the link at the bottom of the page to start your MAC application today.
The company was founded by two Franks, Toskan and Angelo in 1984 when they opened their first solo store.  The line was originally developed for professional makeup artists but eventually moved into more commercial markets and is now available to customers at all levels, from beginners to pros, with a wide range of products.
The MAC range includes many different types of products for your eyes, lips, face, skin and nails.  They have numerous lines for all different skin types in different colors so that you can create a look that fits your personal style and personality.  The company also sells other beauty accessories such as makeup bags and brushes to complete your collection.
In addition to their own stores, the company also sells their products in various different department stores across the US.  The stores where their products can be found include Bloomingdale's, Macy's, Belk and Nordstrom.  The company has stores and outlets across the world and has partnerships with different makeup artists globally.
MAC Careers
You can find many different MAC jobs at their retail locations.  The typical positions available are Stock Associates, Retail Makeup Artists, Assistant Managers and Retail Managers.  For Retail Makeup Artists and positions above that you will need retail experience and experience in makeup artistry as well as be familiar with the range of MAC products.
There are also job opportunities available in the corporate side of the industry through their parent company Estée Lauder.  There will be openings in the departments of Administration, Supply Chain, Digital Analytics, Planning, Sales and Marketing, Finance, Accounting and Ecommerce amongst others.  You will need a relevant degree and experience for these jobs.
Get Your Degree!
Find schools and get information on the program that's right for you.
Powered by Campus Explorer
How old do you have to be to work at MAC?  You must be at least 18 years old or over to apply for jobs at MAC.
There are a large number of benefits for full-time employees with MAC careers.  These will include a comprehensive healthcare package with a flexible spending account, paid time off and an employee assistance program.  The company also offers a generous discount on all of their products, sometimes up to 60%, as well as performance related bonuses.
The hours of operation are from 10am to 8pm Monday to Saturday and 12pm to 7pm on Sundays.
Job Descriptions & Salaries
Stock Associate – In this role you will need to have good organizational skills to put to use when sorting through the inventory for the store or counter.  There will be other responsibilities including checking the quality of incoming products and those about to go onto the floor.  This position is usually paid at minimum wage.
Retail Makeup Artist – The job description for this role requires make-up artist experience and will expect you to develop those skills working with customers to help them create their signature look and recommend the right products for them.  There will be sales goals to reach both individually and as a team.  The salary is around $18 an hour.
Assistant Manager – The Assistant Manager works closely with the Retail Manager to ensure that the store runs smoothly.  You will need to be familiar with opening and closing procedures as well as other operational duties.  You will also work with staff to ensure high standards.  The salary is up to $50k/year.
Retail Manager – The Retail Manager will need to have oversight over all aspects of either the store or boutique from staff hiring and training to customer satisfaction as well as administrative duties.  You will need strong leadership skills for this job as well as interpersonal and time management.  The average salary is around $52k/year.
MAC Interview Questions
You should always spend some time preparing for any interview, so practice some typical questions once you've submitted your MAC application.
Why do you want to work here?  Do some research beforehand on any brand that you apply for so that you can talk about its culture and products.  A career with MAC jobs will require you to have an interest in makeup.
What is your favorite product?  If you haven't before, try and test some of their products before the interview and give clear reasons about why you picked one or two as your favorites.
What do you know about the company?  In your research always look up the company history, as well as the different lines that they offer.  It can also help to be familiar with their advertising campaigns and brand ambassadors.
How do you motivate yourself and others? This is always important for many jobs because in many retail positions you need to be able to work well in a team. If you can, give some examples from your previous employment experience when you've had to motivate people.
How would you handle a difficult customer?  No matter what the situation, you must be able to deliver great customer service while under pressure.  Demonstrate to your interviewer that you can remain calm in difficult situations.
Advice For Application Process
You can search MAC jobs online to browse through different jobs, although many more careers can be found on the Estée Lauder website. To apply online fill in their online application form and upload your resume.  You can apply to multiple jobs at once and continually update your resume and profile.
It's best to submit your MAC job application online if you want to apply for corporate jobs, however for retail jobs it is advisable to make a direct application by taking your resume down to your local store and requesting a free application in person.  You can't download a printable application for MAC.
Your personal presentation will be very important in your interview.  Remember the type of company that you are applying for, they want to know that you'll be able to advise customers on their look.  Make sure you do some research on the products and show that you are able to use them well.
The process for applications lasts a few weeks.  You may have to chase up your application via phone or email to check on its status.  You will most likely be first asked to have a phone interview and if that is successful you will be asked to attend a face-to-face interview with the Retail Manager.
Also See:
Adidas: Adidas offers opportunities for both, beginners and experienced roles.
Bakers Shoes: See our guide for careers at Bakers Shoes.
24 Hour Fitness: 24 Hour Fitness offers opportunities for both, beginners and experienced roles.
World Gym: See our guide for careers at World Gym.
Converse: Visit the Converse application.
Company Links
http://www.maccosmetics.jobs/mac/why-join-us.html