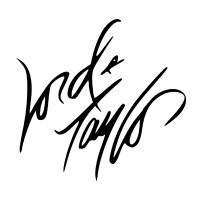 Lord and Taylor is America's oldest upscale specialty-retail department store chain. The chain is based in Manhattan, New York City.  The chain was founded in 1826 and opened its flagship store on New York City's Fifth Avenue in 1914. Today, the chain is an American tradition consisting of 50 stores in the eastern United States.
The chain's store core network extends from New Hampshire to Northern Virginia with multiple stores in New York State. There are also numerous stores in Chicago and Detroit. In recent years, the chain opened new stores in Salem, New Hampshire and Yonkers, New York.
The chain has been a trendsetter for more than 100 years. They not only provide upscale fashion. They've set major retail business trends, were the first retailer to move to Fifth Avenue and the first to have a woman president and the first to provide a lunch counter for busy customers.
Lord and Taylor is part of the Hudson's Bay Company family, which includes Home Outfitters, Hudson's Bay and Lord and Taylor. Hudson's Bay Company celebrates innovation and rewards excellence. They seek out passionate, talented and adventurous people. They also take social responsibility seriously and operate the Hudson's Bay Company foundations, one of Canada's leading charitable organizations.
Lord and Taylor Careers
The retail stores hire sales associates and managers are ready to assist customers in a fast-paced and team-oriented environment. Store Managers direct the sales team, hire and retain talent, and prepare reports, schedules, and inventory. Most Lord and Taylor jobs are in retail sales and customer service but the chain also hires digital editors and trimmers to work in their eCommerce Imaging Department.
The chain's also employs season sales associates and has a summer internship program. Seasonal employees enjoy a generous shopping discount during the holiday season and summer interns gain valuable on-the-job experience that helps prepare them for a successful career in the retail industry.
How old do you have to be to work at Lore and Taylor? In many cases, you must be 18 years old to apply. Be sure to check the age requirements and other specifics for the job you are applying for. Some retail positions require a high school diploma. Sales Manager Positions typically require a undergraduate degree or college diploma.
Get Your Degree!
Find schools and get information on the program that's right for you.
Powered by Campus Explorer
Lore and Taylor is an equal opportunity employer. The chain salary and benefits at or above industry standards. Some sales associate positions include a generous employee discount.
Store hours vary by location so check with the store you are applying to find out when they are normally open. Typical stores hours are from 10:00 am to 9:00pm but some locations open earlier or stay open later. Many stores have limited hours on Sundays and open an hour later and close two hours earlier.
Job Descriptions & Salaries
Summer Intern: Summer Interns work for 10 weeks in selected areas and departments. The internships provide a combination of on-the-job experience while working on a team project designed to address a company issue or mandate. Interns learn about merchandizing, marketing, prophet improvement and design. Responsibilities vary depending on the area and department. 
Sales Associate: Sales Associates perform a variety of tasks throughout their shift. They are responsible for ensuring that the customer's overall Lord and Taylor experience is a positive one. Sales Associates work to meet the customer's needs, help customers open new charge accounts, maintain store appearance and cleanliness, and perform sales and credit transactions. 
General Manager: General Managers are responsible for the store's earnings and sales. They clearly define employee roles and responsibilities and set performance expectations. They are also responsible for generating in-store excitement and ensuring the stores meet branding, merchandizing and visual standards. General Managers also hire and develop employees and manage staffing hours, wages and payroll. 
Area Sales Manager: Area Sales Managers direct all daily activities and ensure extraordinary in-store customer service is met at all the stores in their area. They are responsible for increasing repeat business, monitoring sales, enforcing store standards, ensuring stores meet safety standards, minimizing shortages. Area Sales Managers also recruit, hire, and develop staff.
Lord and Taylor Interview Questions
Here are some typical interview questions that will help you prepare for your interview.
Why would you like to work at Lord and Taylor? This is a very common interview question. Take the time to learn about the culture and why you would like to work there.
Do you have previous retail experience? This is an opportunity for you to highlight any previous experience you have. Talk about similar positions you have held. If this will be your first retail job, talk about experiences you have doing something similar. For instance, if you have cashier experience from community events or a restaurant job mention it.
When are you available to work? Use this question to talk about your daily and weekly availability as well as when you can start. Retail stores value flexible employees. You should mention it if you are not available during certain times of the day or on certain days, but only bring up scheduling conflicts that you absolutely must avoid.
What are your strengths and weaknesses? Think about strengths and weaknesses that are applicable to the position. For instance, highlight your customer service skills if you are applying for a Sales Associate position or your excellent attention to detail if you are applying for a Sales Manager position.
Do you consider yourself a leader? Answer this question honestly and be prepared to explain why in a positive way. Are you a self-starter with the ability to motivate others or are you a dedicated team member who is great at following procedures?
Advice for the Application Process
The Lord and Taylor application process helps hiring managers determine if you will fit in well with their culture and if you will be a productive member of their team. The hiring process will be casual for most Lord and Taylor jobs, but appearance is very important. Be sure you are dressed in fashionable, clean clothes that are in excellent shape. You can Find Lord and Taylor Jobs online, download an application form or ask about openings the store.
Be respectful toward the hiring manager and demonstrate a positive attitude. Dress impeccably when you are interacting with the manager whether you are there to ask about openings or you there for your interview. In general, business-casual or typical casual clothing is appropriate for most positions. Be sure your clothes are clean and you are well groomed.
Plan ahead for the interview and take time to prepare for it. Do some homework and learn about the company and the position. Bring a list of skills and experiences you want to highlight that you can refer to during the interview. Prepare any questions you have ahead of time so you remember to ask them.
Be polite and gracious. Some hiring managers will extend a job offer at the end of the interview if you do well but sometime you will need to wait for an answer. Be sure to thank the interviewer for considering you for the opportunity and ask them about how you can follow up on the hiring status or future job openings.
How to apply for Lord and Taylor job online? Follow the links below, to find a Lord and Taylor job application online, obtain a printable application for Lord and Taylor, and to apply for jobs at Lord and Taylor.
Also See:
Farm And Fleet: Checkout the application page for work at Farm And Fleet.
Sears: Use the Sears job application to apply here.
Neiman Marcus: Neiman Marcus offers opportunities for both, beginners and experienced roles.
Palais Royal: For career opportunities, fill out the Palais Royal online application.
Kohl's: For employment at Kohl's visit the application page.
Company Links
http://lt.lordandtaylor.us/ltdocs/careers/stores.html
http://www.lordandtaylor.com/webapp/wcs/stores/servlet/en/HBCBrandsListView?storeId=10151&catalogId=10102&langId=-1%23