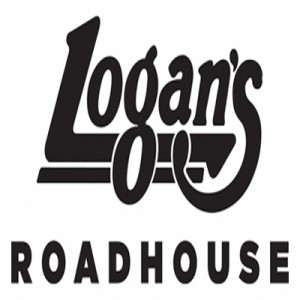 Logan's Roadhouse was founded in 1991 in Lexington, Kentucky. Now, the restaurant has more than 250 locations in 23 states. The company headquarters is in Nashville, Tennessee. The restaurant chain specializes in wood-fire grilled steaks and other southern-style, made from scratch foods. You can find the Logan's Roadhouse application link below.
In 1999, the company became a subsidiary of CBRL Group, Inc., which also owns Cracker Barrel. At the end of 2006, affiliates of Bruckmann, Rosser, Sherrill & Co.; Canyon Capital Advisors LLC; and Black Canyon Capital LLC purchased the company for more than $485 million. Kelso & Company, a private equity firm, purchased the restaurant chain in 2010.
The restaurant offers patrons a variety of meal options. One thing that makes Logan's Roadhouse unique is that each table is stocked with in-shell peanuts that guests can eat while waiting for their meals to arrive. The menu is stocked with salads, sandwiches, steaks and numerous side options, as well as drink and dessert options.
As part of the food service industry, the company seeks to provide quality service to diners. The menu features more than 50 different entrees, so every patron can find something that they will enjoy. The company has also released a mobile app that alerts customers to special deals and news.
Logan's Roadhouse Careers
Logan's Roadhouse careers offer a lot of variety for applicants. The company offers entry-level, managerial and corporate job opportunities. Entry-level positions include host, server and busser. These jobs are typically hourly positions that don't require previous experience. Pay for these Logan's Roadhouse jobs usually starts at minimum wage or minimum wage for tipped workers.
Management positions include the manager in training, assistant manager, and manager. Managers are responsible for training new employees and overseeing staff, diners and the kitchen. Managers are also responsible for hiring new employees. Many times, managerial staff members started out in other parts of the restaurant and worked their way into a management role.
How old do you have to be to work at Logan's Roadhouse? Those working at Logan's Roadhouse must be at least 16 years old. Some employment opportunities at the restaurant, bartending for example, may require older employees. Be sure to read the job description thoroughly before you fill out an application form.
Get Your Degree!
Find schools and get information on the program that's right for you.
Powered by Campus Explorer
When you apply for jobs at Logan's Roadhouse, be aware that you may need to work evenings and weekends. Some holiday hours may be required, too. Sunday through Thursday, the restaurant is open from 11 a.m. to 10 p.m. On Friday and Saturday, the restaurant opens at 11 a.m. and closes at 11 p.m.
Employees are offered many different benefits for working in the restaurants, including flexible work schedules. Eligible employees can sign up for health insurance and company-matched 401(k) plans. Eligible employees also receive five days of paid vacation every six months. An added benefit of Logan's Roadhouse jobs is the ability to wear jeans to work. If this sounds like a good environment for you, fill out a Logan's Roadhouse application today.
Logan's Roadhouse Job Descriptions
Grill Cook – Grill cooks are very important at Logan's Roadhouse, as the company prides itself on its grilled steaks. Knowing the company's recipes is a huge part of the job. Grill cooks must know how to cook steaks to the correct temperature. Hourly wages for grill cooks fall between $8 and $14.
Server – Servers are the most common of the Logan's Roadhouse careers. Servers take and deliver orders to restaurant guests. They also help prepare the kitchen and dining area before the restaurant opens and between meal times. Servers make between $2.50 and $4 per hour with the chance to make more with tips.
Manager – Managers help keep both the kitchen and serving area running smoothly. Managers are responsible for training new servers, implementing marketing strategies and providing top-notch customer service for the patrons. Managers also make the work schedules and have to approve time off requests. Managers generally make a salary between $35,000 and $55,000 each year.
Host – Host positions are entry-level and often lead to serving positions. Hosts greet customers as they enter the restaurants and seat them. Hosts must be able to learn the restaurant's layout and seat customers in a way that doesn't overwhelm the servers. The hourly pay for hosts is generally between $7 and $10.
Logan's Roadhouse Interview Questions
Before you go into interviews for Logan's Roadhouse jobs, be sure to prepare for interview questions like these:
Why do you want to start a career at Logan's Roadhouse? The restaurant business isn't for everyone, but you might find something at this specific place that really draws you in. Be sure to think through your answer to this before going in for an interview.
What qualities do you have that would be helpful for you in this position? Interviewers want to know that you have looking into the position you are applying for, because it shows initiative and drive. It is important that you have read the job description and understand it, so you can answer this question.
How do you handle stressful situations? Stressful situations can occur quite frequently at restaurants. If you crack under pressure, careers in the restaurant business won't be for you. Be sure to understand how stressful the job can be before you apply.
Can you tell me about a time that you faced adversity and how you dealt with it? The interviewer needs to know if you can bounce back from something negative. Everyone faces adversity, but how each person deals with it is unique and says something about said person.
What is your management style? This question would be reserved for potential management employees. It is important to be a strong leader, and employers can't afford to hire someone who isn't a good leader. The interviewer also wants to see if you will fit in with the company's values and other staff members.
Advice For Application Process
While there is no printable application for Logan's Roadhouse on the website, you can still apply online. The website will walk you through how to apply for Logan's Roadhouse online. Be sure that you fill out a direct application that details your ability to carry out the required responsibilities of the job. This online application may take a few weeks to process.
In addition to not having a printable application form, there is also nowhere to click download application form on the website. Therefore, if you wish to apply in-person, you need to go to a local restaurant to pick up a free application form. If you apply in-person, be sure to bring a hard copy of your resume to turn in, as well.
The company's website allows you to search for Logan's Roadhouse jobs online. Filling out the Logan's Roadhouse job application online will allow you to quickly and easily fill out applications. Once you apply, you should expect to hear back within two to three weeks. If you don't, follow up by phone or in-person.
Be sure to show up to the interview dressed professionally. Even though you can wear jeans on the job, dress in slacks at the interview to give the best first impression possible. Introduce yourself with a firm handshake and a polite demeanor. Remember that you are trying to impress the interviewer.
Also See:
Lone Star Steakhouse: For career opportunities, fill out the Lone Star Steakhouse online application.
Fatburger: See this page for jobs at Fatburger.
Mimi's Cafe: See our resource page for more information on Mimi's Cafe careers.
Original Pancake House: See our guide for careers at Original Pancake House.
Steak 'n Shake: See this page for jobs at Steak 'n Shake.
Company Links