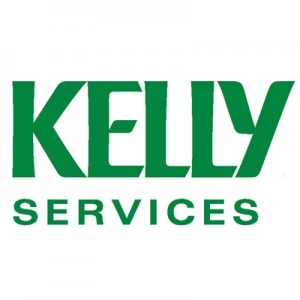 Since 1946, Kelly Services has led the way in temporary staffing. Founding the industry nearly 70 years ago, they have maintained command of their industry by contributing to the welfare of the individual. Globally located, they provide flexible staffing solutions, which meet the demands of an ever-growing business need. They have 2,600 branches spanning across 29 countries. Kelly continues its excellence by remaining company owned and operated.
This company not only provides top-notch staffing solutions, but also offers consulting and outsourcing services. In 2013, they provided employment to over 540,000 clients bringing in a revenue of $5.4 billion.
This billion-dollar business holds itself to strict standards with a goal to serve their employees, shareholders, customers, and the community. Along with that mission, they also aspire to be known as the best staffing agency, globally. With a dedication to matching skills and work preference to each individual, Kelly Services careers can lead to satisfying, long-term employment. Focusing on core values, they promote safe workplace environments and adhere to strict, sustainable business practices.
This corporation also offers each of its employees a flexible working schedule, whether full-time, part-time, temp-to-hire, or a temporary seasonal job. Kelly Service jobs allow the individual to expand his or her career, while building a solid foundation for a future. From the medical field to the classroom environment, this corporation provides stable jobs for those ready to start working. They have a good working relationship with 99 per cent of the Fortune 100 companies, providing a constant need for filled positions.
Supporting the enhancement of each employee, Kelly Services offers skill development through specific training in any given field. Along with training, the Kelly Learning Center is available online for all employees to further his or her career and to thrive. This company provides connections in almost every industry. Call centers, education, electronics, engineering, accounting, healthcare, and office are but a few of the categories of employment.
Information technology, legal, industrial, marketing, science, and government are some more areas provided by this large business. Whether applicants are just out of college, just beginning college, changing careers, or newly unemployed, here is where there is a fit for anyone.
Kelly Services Careers
How old do you have to be to work at Kelly Services? Each candidate must be at least 18 years-old.
Get Your Degree!
Find schools and get information on the program that's right for you.
Powered by Campus Explorer
This staffing agency offers an at-home placement for those who are disciplined enough to work from a home office. To be considered, applicants must pass a series of questions, tests, and interviews done from the computer and phone. To become employed through this company, applicants must be able to pass tests provided in the related field of work. Applicants must also pass a background check and drug test. Applicants must be able to show proof of residency and have a valid government ID.
If chosen for an interview, it is wise to dress business or business casual. Men should not wear open-toed shoes or blue jeans, and women should dress conservatively—taking care not to be too revealing. This is a professional atmosphere and should be treated as such.
Eligible employees are offered health care coverage through the Affordable Care Act. Other benefits are group medical, dental, life, vision, and short-term disability. There is a coverage plan designed to meet every eligible employees' needs. This corporation also offers weekly electronic payment options, and for some employees, a service bonus. To meet the requirements for the service bonus, please speak with a representative of the company.
Kelly Services also provides a holiday plan and a large community of online information, like time keeping, employee discounts, and job opportunities. For all employees, there is an online learning center. This useful tool gives over 3,000 career enhancing courses, free of charge.
To view a complete list of Kelly careers available in your area, see the links provided at the bottom of this article. Here is a short list of requirements and descriptions for Kelly jobs. Administrative Assistants must be professional and possess advanced computer skills, like Microsoft Word and PowerPoint. This position also requires the ability to multitask, support managers and directors, and meet deadlines without fail.
This enterprise understands that not every placement will be a perfect match. Many times, no matter how much research is done, the job just doesn't work out. When this happens, the recruiter will contact the employee to help him or her find a better fitting assignment. Communication is key to the recruiter/employee relationship.
Working quickly to provide employment for its applicants, this organization understands employee needs. Though they offer, many times, immediate positions, they also spend time working with each employee, one-on-one to ensure the best positon. This process is based on skills, personal goals, professional goals, and qualifications.
Kelly Services Job Descriptions
With a wide range of job titles from which to choose, Kelly jobs offers employment for anyone in need of stable income. Here is but a portion of common jobs available through this staffing agency.
Administrative Assistant, Technical Administrator, Payroll Analyst, Travel Analyst, Data Entry Operator, Billing Clerk, Medical Assistant, Accounting Clerk, Assembly Clerk
Payroll Accountants must comply with all federal, state, and local tax requirements. This candidate must also have the ability to reconcile tax withholdings, handle payroll reconciliations, and have, at minimum, a Bachelor's Degree in accounting. Some businesses require more education and experience.
Data Entry Clerks must be able to maintain and update reports and have a good grasp of software, like Excel, SharePoint, and InfoPath. Each candidate will also need to have excellent computer skills. Billing Clerks need to have experience with complex customer billing, contractual billing resolution, and invoice completeness.
Medical Assistants have experience with specimen collection, like urine samples and cheek swabs. Drawing patient blood and taking vital signs is also a requirement, most of the time. Accounting Clerks have vast knowledge of invoice management and transaction verification. This job also entails an understanding of accounts payable, vendor paperwork, and monthly closing procedures.
Administrative Assistants can make anywhere from $13.00 per hour, to $23.00 per hour. Work ethic and dependability along with experience will determine the hourly rate of pay. Usually, a high-school diploma is required for this position.
Payroll Accountants, depending upon level of education and experience, can make upwards of $90,000 per year. Beginning accountants average between $38,000 and $50,000 per year.
Data Entry Clerks make between $10.00 and $14.00 per hour. This wage is often dictated by the size of company hiring and location.
Billing Clerks can make up to $18.00 per hour. Each location is different, so make sure salary requirements are clearly addressed if an interview takes place.
Medical Assistants start out making $15.00 to $18.00 per hour.
Accounting Clerks' salaries vary in range. Most make around $50,000 per year, but that number is subject to adjustment based on location and experience.
With flexible schedules, great benefits, and a variety of job options, employees feel a sense of security while working here. Hands-on, friendly staff makes finding a job stress-free. Competitive wages and job availability keeps Kelly employees working without fear of the unknown.
Advice For Application Process
Because there is no printable application for Kelly Services, or downloadable application form, each applicant must apply for jobs at Kelly online. There are links provided below, which lead directly to the Kelly application. Before filling out the application form, research the available jobs by paying attention to the responsibilities and requirements. After viewing the Kelly jobs online, you can move to the Kelly application process, which is easy to navigate.
If you have questions about how to apply to Kelly Services online, you can contact the company through the contact link at the top of their webpage. Once on the employment page, you can use the drop-down arrows to choose the job category in which you will apply. From there, you may type in keywords as well as put in your zip code to find the closest hiring locations. This will lead you to the closest job opportunities to you.
Once you have decided upon the Kelly careers that suit your needs, you can apply online. By clicking the orange tab, you will be taken to a description page. Here, you will have the option to submit a resume, save the job, or share the job with a friend or family member. Since there is no Kelly job application online, if you cannot upload a resume, filling out a direct application is an option. To do this, go to the nearest location and get a free application from an employee. At this point, you can fill it out in the office, or take it home, and bring it back at a later date.
Labor Finders is another staffing agency that has been in business since 1975. This company provides employment for those seeking work in the commercial, construction, and industrial fields. They have branched out to serve a broader range of employees over the years, including wait staff and clerical positions.
Randstad, founded in 1960, is a staffing service located in 39 countries. Concentrating on HR services, they are now the second largest global provider. They model their business on the belief that the value of work unifies and shapes society for the greater good.
Also See:
Burns And McDonnell: See this page for jobs at Burns And McDonnell.
Charter Communications: See this page for jobs at Charter Communications.
Bright House Networks: See this page for jobs at Bright House Networks.
Labor Ready: Use the Labor Ready job application to apply here.
Alabama Power: See our guide for careers at Alabama Power.
Company Links
http://www.kellyservices.com/Global/Home/