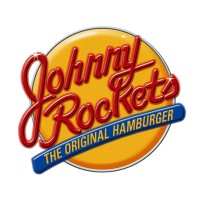 The first Johnny Rockets store was launching in June 1986, by Ronn Teitelbaum who was originally an award-winning men's fashion retailer. His idea was based on his belief that everyone deserved a play to go to escape the complications of the world, and that the best way to portray this was to create a place that embodied the goodness of classic Americana. The name was borne from a combination of the story of Johnny Appleseed and the classic Oldsmobile Rocket 88 vehicle. With such an interesting history, it is no wonder so many people submit Johnny Rockets applications for positions.
Today, Johnny Rockets has expanded tremendously, with over 330 restaurants, including franchises, across 32 states and in 27 countries around the globe. They also have 15 Six Flags amusement park locations and 12 Royal Caribbean cruise liners. The restaurants can also be found in strip centers, malls, airports, casinos, aquariums, military bases, cruise ships, sports arenas, seaports and amusement parks. There are many job opportunities within this food industry leader, and those seeking employment should apply online.
Over 7,500 staff occupies Johnny Rockets jobs worldwide. Around 750 of these employees are corporate staff, and 50 of those work at the headquarters based in California. Each store employs 20-40 staff, some of which are part-time, the others being full-time. Incredibly, over 17 million hamburgers are served each year, as well as 8 million pounds of fries, 11.3 million soda pops, 8.3 million shakes and malts, and 2.1 million serves of onion rings.
Johnny Rockets Careers
Johnny Rockets careers are popular, and the working environment is fun and energetic. They hire people who they think have what they call the 'gotta dance' attitude, which has very little to do with dancing, and a lot to do with the energetic qualities. Entry-level positions are available, and because of the number of stores, Johnny Rockets jobs are always being advertised as the company grows. Restaurant crew positions include servers, hosts, cashiers, food runners and cooks.
As well as the entry-level positions, there are also management and corporate positions regularly available. The scope of these positions requires additional education and qualifications, and previous experience is always an advantage. This company requires all jobs such as field marketing manager, assistant manager, general manager, restaurant manager, and maintenance technicians often.
How old do you have to be to work at Johnny Rockets? You must be at least 16 years of age to submit a Johnny Rockets application. Their official website has the instructions on how to apply for Johnny Rockets online.
Johnny Rockets offers a range of benefits to eligible employees. These benefits include medical, dental, vision and life insurances, short-term disability coverage, and 401(k) retirement plans. Management staff can qualify for extra benefits such as bonus incentives, paid vacation time, sick pay and service awards. The opening hours are 11:00am – 9:00pm Sunday to Thursday, and 11:00am – 10:00pm Fridays and Saturdays.
Get Your Degree!
Find schools and get information on the program that's right for you.
Powered by Campus Explorer
Job Descriptions & Salaries
Restaurant Crew – These jobs cover the general duties of the restaurant, such as hosts, cashiers, cooks and food runners. Hosts and cashiers primarily work in the dining area of the restaurant and their main responsibilities are customer service and satisfaction. This includes taking food orders, explaining the menus and finalizing sales. A specific customer service offered at the restaurant is making smiley faces out of ketchup and dancing to popular songs, all to provide entertainment for the customer. The starting rate of pay for restaurant crew is normally minimum wage.
Servers – Another position in the restaurant crew is the server. The main duties of a server are to take meal orders and to then serve the ordered food to the customer. They must also maintain the appearance of the table, and check with the customer if they are happy with their meals and drinks. Servers typically earn between $5.69 – $10.00 per hour, as well as tips.
Assistant Manager – Duties of an assistant manager include managing the team to make sure they do their job properly and in a positive manner. The overall responsibility is to make sure the customer has a great experience. This includes handling any concerns the customer may have immediately. Overall the assistant manager must ensure the staff and systems are utilized correctly to increase the reputation value of the store, and help to maintain customer loyalty. The average wage of an assistant manager ranges between $10.00 and $15.00 per hour.
General Manager – The general manager supervises all staff and handles any issues with the staff, including discipline. They are also responsible for hiring and training new employees. The financial plan and inventory management are both responsibilities of the general manager. They are also required to drive the profitability of the restaurant by the use of positive management of both food and labor. The average salary is around $40,000 per annum.
Johnny Rockets Interview Questions
Interviews can be difficult for some people, and to be able to answer the questions without hesitation or confusion, studying potential questions and answers can be useful.
What attracted you to Johnny Rockets? This question is asked so that the interviewer can find out what you know about the company. Think about the positive thoughts or feelings you associate with the restaurant.
What is your greatest failure and what did you learn from it? This is asked to see how you handle failure. Use an example to explain what the failure was, and how you were able to learn from it and move forward.
What do you do if you disagree with a co-worker? The interviewer is trying to find out how you would work within a team. If you are unsure, you could ask what the company policy is for handling disagreements. Generally, you would talk to the co-worker in the first instance, and then report it to a manager or supervisor if it cannot be resolved.
Where do you see yourself in five years? Most companies ask this question to see if you would be a long serving employee or whether you just want a short-term fill-in job. Be honest, if you have other career aspirations; let them know so they have the option of working out if you would be a good candidate.
What three character traits would your friends use to describe you? Often others see traits that you may not be aware of. To prepare for this question, ask your friends to give you lists of three traits, and then you will have a selection to use for your answer.
Advice For Application Process
There are a couple of ways to apply for jobs at Johnny Rockets. One method is to fill in a Johnny Rockets job application online. Their official website has an online application form that is easy to fill in and submit. There is also a download application form. This printable application form can be filled in and submitted as a direct application at your local restaurant. The printable application for Johnny Rockets is a preferred method at some franchise restaurants. All are free applications, regardless of how you submit. You can search for Johnny Rockets jobs online.
Once you have submitted your application form, you can either wait until you hear back or you can follow up the application status at your local restaurant. Wait for a week before doing so to give them time to process the applications. If you visit the restaurant, ask to speak to the restaurant manager. Enquiring in person shows enthusiasm, which is a good advantage.
If you receive an interview, be as prepared as you possibly can. This includes researching the company and their policies so you can answer any questions you may be asked. Take a copy of your resume with you so that you can refer to it if necessary, plus holding something in your hand helps ease anxiety. You must dress appropriately and be polite and friendly to everyone you come into contact with. Sit up straight, make plenty of eye contact and be completely honest in your responses to questions.
Also See:
Bojangles': See our resource page for more information on Bojangles' careers.
Olive Garden: Visit the Olive Garden application.
Houston's: Visit the job application for Houston's to apply today.
Chuy's: Chuy's offers opportunities for both, beginners and experienced roles.
Pappadeaux Seafood Kitchen: Checkout the application page for work at Pappadeaux Seafood Kitchen.
Company Links