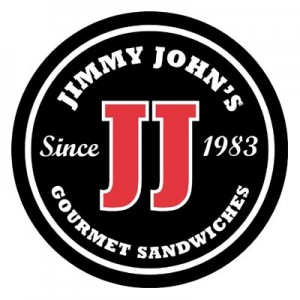 Jimmy John's is a sandwich shop that is famous for making sandwiches fast and also for delivering orders to customers. They pride themselves in being the fastest at making sandwiches, but they also take pride in the fact that they offer fresh products at a great price.
What makes this sandwich shop unique is not just the delivery or amazingly fast service. What makes them unique is the story behind this company. After doing poorly at his preparatory high school, Jimmy John Liautaud was given a choice to start a business or join the military. When he decided that he would start his own business, his father invested $25,000 to help start it up.
Originally it was supposed to be a hot dog shop, only he discovered how expensive that would be. He opted to start a sandwich shop instead. Even though he started off barely affording a few pieces of kitchen equipment and the garage he worked out of, in only 2 years he had expanded to two additional shops. Today, 30 years later, there are more than 2,000 shops in 43 states in America.
Located pretty much everywhere in the United States, except the New England states, this chain started off in Charleston, Illinois. After he created his business, he started to deliver sandwiches to Eastern Illinois University. After a couple years of business, he was able to buy out his father's share of the business and began opening more and more stores. This man who did not do so well in school ended up with a very successful franchise that he had built.
Today, Jimmy John's is looking for employees that have a passion for their work and want to do the best they can in their careers.
Jimmy John's Careers
While there is no way to apply for Jimmy John's jobs online, you are able to visit Jimmy John's online to find a downloadable application. Once you download this application, it becomes a printable job application that you can bring in with you to your local Jimmy John's to apply for a position there.
When looking for Jimmy John's jobs on their website, you can find a clear job description for the available positions. A job seeker can also see the responsibilities for those positions on the company's website. Read the descriptions on the website in completion so that you can figure out which positions that you are best qualified to apply for based on your previous experience and skill set.
Get Your Degree!
Find schools and get information on the program that's right for you.
Powered by Campus Explorer
How do you apply for a job at Jimmy John's? You can download an application on the website or you can visit the location nearest to you to apply in person. Be sure that you read the job descriptions so you only apply for a job that is appropriate for your particular set of skills and qualifications.
How old do you have to be to work at Jimmy John's? The minimum age of employment with this company is 16. At this age, an employee is hired for an entry-level position like cashier.
After gaining experience within this company, you are able to move up the ranks. Hard work and determination will help you excel in your positions and impress management to move you up with more responsibilities.
Some positions that one can find within this industry are cashier, driver, manager, and assistant manager. You can find the job descriptions for these positions on their website.
Jimmy John's Job Descriptions
Here is a more in-depth look at career opportunities that one can find within a company like this.
Entry-level
There are many opportunities here for entry-level job seekers. Here, a person can gain valuable work experience that they can use to further their careers. There is room for growth and advancement for people within this company, but there are a lot of opportunities for people who lack previous job experience.
Here are some positions that an entry-level job seeker can find:
Driver
Inshopper
Bike Delivery Driver
Staff Accountant
For more information about these positions, you can check out the company's website.
Management and Other Higher Level Positions
This company has several types of management and other higher level positions available for those who have gained previous work experience. These positions generally require additional education, some requiring a potential employee to have at least a bachelor's degree from college.
Here are some higher level and management positions available:
Security Compliance Manager
Assistant Manager
Business Coach
General Manager
Training Manager
If you are interested in these positions, visit the company's website to see if you are qualified for these particular positions.
Average Wages and Benefits
As with most companies, the wages and benefits an employee might be eligible for at this company is dependent on job title, experience, and education. As a person moves up within the ranks of their place of employment, they will become eligible for more benefits and higher wages.
A driver, for instance, can make around $7.60 an hour. A cashier or sandwich maker can earn around $8.22 per hour. A manager might earn $33,000 a year. A shift manager could earn around $10 per hour.
Jimmy John's does not offer a benefits package that is as competitive as most other companies within this industry. They also have a "no-compete" clause within their employee contract, which states that they cannot work at another restaurant the deals mainly with sandwiches for 2 years or another Jimmy John's location for 12 months.
The benefits that an employee may be eligible for are employee discounts, and possibly free meals or snacks during their shift. They offer occupation accident insurance. The company also offers a performance bonus to those employees that work hard and show their reliability and loyalty to the company.
Other benefits an employee might qualify for are reduced hours and flexible scheduling. There is also a diversity program and on the job training is provided. For more information on your benefits, you can refer to the employment package you receive upon hiring.
Advice For Application Process
Employment Information
Jimmy John's is known for their fast paced jobs, and to be a great employee you need to keep up with this fast paced company. Customers have grown to expect a certain level of quickness for their service; because this is what the company has prided itself for since its creation.
Employees are expected to be cheerful and hardworking. They are expected to be a good representation of the brand, which is a brand that offers excellence and quick service with only the freshest of products. They are expected to follow all procedures set forth by the company to be the best employee that they can be.
When you apply for a position here, you should expect to hear back from a company representative within a reasonable amount of time. If not, you can call the location that you applied at to see if they are still hiring for their position and check the status of your application.
Tips for Getting the Job
These are just a few tips about the application and interview process to help you get the job:
Only apply for positions that you are qualified for. Your application might not even be considered if you apply for a job that you are underqualified for.
When filling out your application, do so according to the instructions included. Failure to do so might look poorly on your application.
Submit an updated resume with your application. This can help give a clearer picture of your talents and experience that an application might not get to highlight.
When applying in person, wear appropriate clothing. First impressions count, even when filling out an application.
Before your interview, you should practice in front of your mirror, which can help identify weaknesses in your body language. You want to come off as confident, which your body language can give away. You should also practice and anticipate questions that might be asked of you. By doing this, it can help you seem more articulate at your interview and impress the interviewer.
A firm handshake as you leave is appropriate. Be sure to say that you appreciate their time in interviewing you.
Additional Tips for Getting the Job
These are just a few additional tips that can help you gain an advantage over the other applicants:
Dress appropriately for your interview. First impressions are important, and you want to give off the right one.
Arrive no more than 15 minutes early to your interview, and do not arrive too late.
Bring in two extra copies of your updated resume to your interview. Give one copy to the interviewer, in case they do not have one on them. The extra copy is for you to have and follow along with, just in case there are any questions that you need to answer on your resume.
After your interview, call to check in on your application, and be sure to ask if there are any other questions they might need you to answer.
Thank your interviewer by email or a note, to show that you value their time. This can give the interviewer a good impression of you, and might even give you an advantage over another applicant.
Company Facts
On January 13th, 1983, the first Jimmy Jonny's was created in a garage in Charleston, Illinois. He only paid $200 a month for rent.
The only equipment he could afford was a refrigerator, an oven, a chest freezer and a meat slicer.
Jimmy Johnny's sponsors athletes in NASCAR, RCH Factory Racing, and UFC.
There are currently 2,124 locations across the United States.
They are headquartered out of Champagne, Illinois.
If you are interested in working for a fast paced environment where they only serve out high quality products, this company might be for you. Apply now to gain employment with this company.
Hours of Operation
The restaurant's hours of operation are as followed: Sunday – Wednesday from 11:00am – 1:00am, and Thursday – Saturday from 11:00am – 3:00am.
Competitors
The fast food industry is a giant industry with a lot of competition. As far as Jimmy John's goes, their top competitors have to be Subway and Quiznos. These are premium sandwich shops that are incredibly recognizable and are chains located internationally.
A big difference between these stores and Jimmy John's is that Jimmy John's delivers, while Subway and Quiznos do not. All three are sandwich shops that are popular across America, and offers the customers fresh and premium products.
Subway, however, is the fastest growing franchise and the largest single brand restaurant chain. They are also the largest restaurant operator across the globe. Quiznos had recently filed for bankruptcy, though it has since emerged from their bankruptcy shortly after filing.
Also See:
Taco Bell: Checkout the application page for work at Taco Bell.
Noodles & Company: Visit the Noodles & Company application.
Moe's Southwest Grill: See our guide for careers at Moe's Southwest Grill.
Arby's: Checkout the application page for work at Arby's.
Taco Bueno: See our guide for careers at Taco Bueno.
https://www.youtube.com/watch?v=8oFk7ywewj0
Company Links
https://www.jimmyjohns.com/company/jobs/