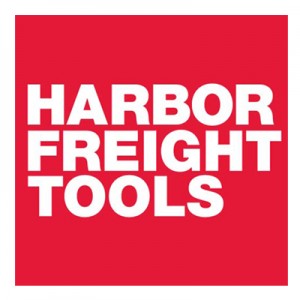 Harbor Freight was founded in 1977 by Eric Smidt with his Father. It began as a mail-order business named Harbor Freight & Salvage Co. But this company changed its name into Harbor Freight Tools in 1980, during that same year they opened their first location in Lexington, Kentucky. Then, in 1985, Eric Smidy became President of Harbor Freight until 1999 where he became a CEO.
Today, Harbor Freight has 11,000 employees working in over 500+ locations. Their headquarters is currently found in Calabasas, California. On January 9,2013, Smidt donated $1.4 million worth of equipment (including tools) to the Los Angeles Unified School District Career Technical Education.
Harbor Freight sells a pocket reference book with 768 pages about practically everything you need to know about topics that require using tools sold at company stores (such as engineering). Its current price is $12.99. Harbor Freight has a free application on Android that has several useful coupons shoppers can use.
Harbor Freight Careers
Sales Associates must have a high school diploma, GED or equivalent experience. At least 0-2 years of related work experience is expected from a potential employee. Sales Associates should possess specific physical characteristics allowing them to perform their duties at a reasonable pace. Requirements of this job include standing for long periods of time, walking, bending, carrying supplies weighing 50+lbs and running into locations where an employee is needed.
Head Cashiers should have 2+ years experience in a retail or customer service related industry. Cashiers must carry out all responsibilities while keeping an honest, ethical and professional attitude. All cashiers must demonstrate abilities for cashiering, bookkeeping along with customer service. While not required, having knowledge regarding particular tools (such as power tools) is very beneficial. Knowledge regarding computers, 10-key calculators, cash register, point of sale termainl, among other office equipment skills is also recommended.
Assistant Store Managers have a requirement of 2 years relevant experience with at least two years in a supervisory role. Another requirement – applicants should have a technical degree, trade degree, vocational degree, or 2 years management experience instead. Having a State driver's license or a Fork Lift certification is another requirement. Potential employees hoping to become an Assistant Manager must proficiently communicate with other employees and customers alike. Because employees must have a proficient method regarding decision making, potential employees that can think analytically will be preferred.
Other areas potential employees must be proficient at are the following: proficiently developing relationships with other people (such as customers, staff or vendors), maintaining a customer focused environment (meeting customer needs, providing service quickly, along with resolving customer complaints), proficiently working effectively within a fast paced environment, an ability for motivating teams, and ultimately possessing exceptional communication skills.
Get Your Degree!
Find schools and get information on the program that's right for you.
Powered by Campus Explorer
Store Managers must have 2 years retail management experience, with an education at a Bachelor's/Associates degree or High School degree or equivalent. Managers should have an ability to communicate with people well (including customers or employees). Regarding physical requirements, Managers should be able to lift items between 25-50lbs. Along with this; they must potentially stand for a shift's entirety.
While these Harbor Freight careers are the most common, there are also a large number of jobs offered at Harbor Freight's corporate locations. Requirements will vary based upon location; however, a large majority will require a minimum 2 years work experience within a relevant field.
How old do you have to be to work at Harbor Freight? Potential employees must be 18 years or older.
Sales Associates get paid, on average, $8.96.
Head Cashiers earn on average $11 per hour.
Assistant Managers get paid $18.92 per hour.
Store Managers earn a salary an on average of $54,166.
Included with competitive pay and a potential for bonuses, employment at Harbor Freight also offers Health Care coverage. Employees can choose between PPO or HMO. This health care package includes medical, dental, vision prescription drug, life insurance along with long term or short term disability.
Other benefits include paid time off, tuition reimbursement, Flexible Spending Accounts, 401k Plan plus a discretionary company match, and Employee Discounts.
Most former employees report their favorite reasons for working at Harbor Freight are the amazing co-workers. Management usually hires people who have applications that show a passion or knowledge of the tools they sell.
While opening or closing hours may vary based upon location, the most common hours are 8am – 8pm on weekdays while on weekends locations, on average, close between 5pm or 7pm.
Harbor Freight Job Descriptions
The most common Harbor Freight careers are being a Sales Associate, Head Cashier, Assistant Store Manager, or Store Manager.
Sales Associates are responsible for satisfying customer needs at all times. These employees handle service requests from customers while ensuring every customer has all of their required items. Sales Associates should drive profits for stores when opportunities reveal themselves. Associates should have a working knowledge with all inventory found in specific stores. As a result, Associates must also fill all orders while issuing newer ones to replenish stock when appropriate along with ensuring their location is clean. Anyone working as a sales employee also must meet their assigned sales goals of the day.
Head Cashiers are responsible for creating transactions with customers and reviewing all sales daily. While these cashiers perform similar duties as Sales Associates when around customers, these employees must otherwise help train new cashiers while overseeing all check out stations to ensure they are running efficiently. If both Store Manager and Assistant Managers are absent, then Head Cashiers should maintain access with store doors, store safe, store alarm and aid in opening/closing. When not working their location's front, these employees must research availability and price of certain products, then process orders when needed.
Assistant Store Managers provide leadership on a daily basis if the Store Manager becomes unavailable, while building strong customer relationships that support their business' growth. Assistant Managers must oversee operations within their store to maintain efficiency, manage stock levels, ensure all procedures remain followed, conduct monthly audit reviews, help manage teams, increase sales, direct daily operations, provide feedback for employees, and finally must ensure their store continually meets productivity and sales goals.
Store Manager responsibilities include maximizing profits for their store through several factors. These factors are operational execution, talent optimization, centering on customer experiences, and ultimately managing all process required in maintaining a location. Each of these is achieved through carefully planning out a schedule while overseeing every day operations within their store. When around customers, all managers assume similar customer service duties as Sales Associates. However, Store Managers ultimately focus on ways toward achieving their location's goals. With regards toward talent optimization, Store Managers must hire and train new employees while ensuring everyone continues working at locations where they are needed most.
Advice For Application Process
Filing a Harbor Freight job application online only requires their website. From there, potential employees submitting a Harbor Freight application must create an account so they can view a list of available job opportunities, among other Harbor Freight careers that are currently hiring. Once an account has been made, a prospective employee can apply for jobs at Harbor Freight whenever they wish. Discovering Harbor Freight jobs online through this company's website is also the best way one can find careers within corporate offices.
There is no printable application for Harbor Freight. However, despite the lack of a place to download application form or find a printable application form, submitting an online application form through this company's website is far more convenient.
It is also highly recommended to check other websites such as Linkedin or indeed.com for openings at specific locations if you wish to submit a direct application to a local location that has captured your interest. Applying online through these websites requires you add your resume into your Harbor Freight application.
During your interview, prepare for questions that will gauge whether you are a fit for a location's team. Questions like "what was the last project you headed or participated in? What was the outcome?" may be asked.
Orchard Supply Hardware was founded 1931, San Jose, California. It was originally known as Orchard Supply farmers Co-op and was owned by 30 different farmers. Stanley B. Smith was president during its founding. In 1962, Albert B. Smith, Stanley's son, took over for his father as president. Then, in the 1980's, Loren S. Smith, Albert's brother, Stanley's son, took over as president and continued to grow Ochard Supply. Today, Ochard Supply Hardware is a Lowe's subsidiary. They have over 5,400 employees working at 91 locations. Their headquarters can be found at San Jose, California.
Lowe's was opened in 1921, North Wilkesboro, North Carolina by a man named Lucious Smith Lowe. During this time, it was known as Lowe's North Wilkesboro Hardware. After Lucious' passing, his daughter Ruth inherited Lowe's. But Ruth would later sell it to her brother Jim who would partner with Carl Buchan. This new partnership would oversee a large expansion from 1949 – 1960 when Buchan suffered a heart attack and passed away. Today, Lowe's has become the second largest home improvement chain. It has 160,000 employees at over 1,750 locations. Their headquarters can be found at Mooresville, North Carolina.
Also See:
World Market: World Market offers opportunities for both, beginners and experienced roles.
Home Depot: Visit the Home Depot application.
REI: For career opportunities, fill out the REI online application.
Swarovski: For career opportunities, fill out the Swarovski online application.
City Sports: See our resource page for more information on City Sports careers.
Company Links
For careers:
http://www.harborfreight.com/employment-opportunities.html
For Corporate Opportunities:
http://www.harborfreight.com/corporate_opportunities.html