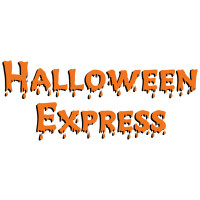 Halloween Express is a Halloween costume and costume accessory retailing chain with presence across the US. They have a year-round online presence and seasonally also physical retail franchise locations. They offer all type of Halloween and party costumes aiming to have the widest selection possible with imported and specially made items for Halloween.
Started in 1990, Halloween Express is divided into two separate operations. The online business is based in Florence, KY managed by Brad Butler, whereas the retail stores and franchise locations are managed from Owenton, KY by Holly Bowling.
Today, Halloween Express has over a hundred stores, most of which are only open seasonally but some of which are open permanently. Seasonally operating stores typically open mid-August and close in early November. Their online retail team in Florence manages a year-round e-commerce operation and consists of a marketing team, technical team, merchandising team and affiliate marketing team.
While seasonal jobs do not carry the full benefits that permanent employment does, and usually lasts for 30 days or less, Halloween Express is known to pay a lot better than other retail employers. An important benefit for many people working at Halloween Express is the fun and joyful atmosphere focused around costume making and party decorations. Employment is managed directly through the individual stores meaning that those interested can contact the retail locations directly.
How old do you have to be to work at Halloween Express?
The minimum age for working at Halloween Express varies by state and is decided by the individual stores themselves. However, anybody below the age of 18 years old will need to provide proof of their eligibility to work in a retail location according to local regulations. As Halloween Express retail locations primarily offer seasonal employment people enjoy working with them as a fun temporary job which involves a festive and playful atmosphere in the workplace.
Company Links
http://www.halloweenexpress.com/seasonal_employment.php