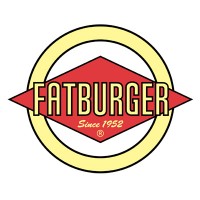 Mr Fatburger was founded back in 1947 in Los Angeles, California.  In 1952, its founder, Lovie Yancey, decided that 'Mr' was no longer needed and so the firm you know today was born.  Now, over 60 years later, it is still going strong with over 150 locations with plans to expand.  To apply for jobs at Fatburger, follow the Fatburger application link at the bottom of the page.
Fatburger is extremely popular in its native California, and was reluctant to break out of its home state for the first few years.  More recently, its gotten ambitious and has branches as far out as Pakistan and the UAE.  But residents of California will never forget its true roots, being immortalized in songs by Ice Cube and Tupac Shakur.
To this day it still draws the attention of celebrity partners.  Employment with Fatburger careers brings you in good company with personalities such as Magic Johnson, Pharrell Williams and Queen Latifah, who have all opened their own branches.  Through it all, Fatburger still has its reputation for great quality food.
The company is committed to providing its customers with a completely fresh and authentic taste, with meals cooked to order every single time.  There are some locations that also have a Fat Bar serving up different alcoholic beverages.  But this restaurant never strays away from the signature dish that gives it its namesake, a big, delicious, fat burger.
Fatburger Careers
Fatburger jobs include many entry-level positions for cashiers, servers and bartenders at selected locations.  These jobs are great for those with little to no experience who are looking to get a foothold in the industry and gain experience in one of their first jobs.  For those who excel in these roles there are opportunities for advancement to Shift Leader or Management roles.
The company is hiring specifically for General Managers now, it is looking for people with management experience to join their team.  They are looking for candidates who are self-starters, who are able to multitask and take on the oversight of every part of the operation and ensure that the best possible standards are translated to the customers.
Employees will get great discounts on food, and maybe even some freebies every now and then.  Other attractive benefits include medical, a 401(k) retirement plan and paid leave.  By submitting a Fatburger application you will be joining a growing company with opportunities for advancement in a fast-paced and friendly environment.
Get Your Degree!
Find schools and get information on the program that's right for you.
Powered by Campus Explorer
How old do you have to be to work at Fatburger?  You must be 18 years or over, for bartender positions you need to be legally allowed to serve alcohol.  Bear in mind that many roles will require evening work.  The store hours vary dependent on location, but usual hours are from 10am until between 10pm to midnight.
Job Descriptions & Salaries
Cashiers – Cashiers handle the monetary transactions either at the tills inside the restaurant, or at the drive-thru in selected locations.  This is an entry-level position and requires minimal experience so is ideal for someone looking for their first job in the food service industry.  This is usually a minimum wage position with an hourly rate of $8-9. 
Crew Member – The duties for Crew Members often overlap with those of cashiering roles, but with the added responsibilities of delivering meals, operating grills and other kitchen equipment and an increased amount of customer interaction.  This role typically starts at the minimum rate of $8-9 per hour with opportunities for increase.
Shift Leader – Shift Leaders will be responsible for the smooth running of the restaurant, making sure that staff are performing their roles properly and keeping customers happy.  This position will involve working closely with the Manager to ensure that staff are trained and keeping to acceptable standards.  The role earns between $18-21k a year.
General Manager – Managers oversee the restaurants, keeping an eye on both staff and customers.  Other responsibilities will also include administrative work such as payroll and scheduling.  You will be responsible for hiring and training decisions for your staff, and also be needed to liaise with the corporate offices.  The salary for General Managers is up to $40k annually.
Fatburger Interview Questions
Hiring managers will ask questions focusing on customer service and be looking for qualities such as multitasking.
Why do you want to work here? Do a bit of research about the company before attending the interview so that you can say what drew you to the role.  Even if you are applying for lots of jobs, have a couple of positive things about each company you apply for that you can bring out at the interview stage. 
How would you handle a difficult situation with a customer? Show you can stay calm under pressure.  If you have experience in customer relations and have come across situations like this previously then mention how you dealt with it.  Talk about what you learnt from the experience or how you would have handled it differently.
What are your plans for the future? If you're applying for an entry-level position, employers want to know you are going to be dedicated to this career and are looking to learn and grow in the position.  When applying for management roles, demonstrate what you can bring to the role to benefit the company in the future.
What are your interests outside of work? Companies are looking for well-rounded people with diverse interests.  Always be sure to talk about what skills you've gained from your hobbies, skills that would make you an ideal candidate and be transferable to Fatburger jobs, such as teamwork, time management and organization.
What unique qualities can you bring to the role? You surely know what makes you unique.  Make sure you pick your best qualities and relate them to the job description, you may be the greatest singer in the world but point out that this means you are a great communicator and love being in front of people.
Advice For Application Process
Fatburger are soon preparing to create many job opportunities by opening 300 new local restaurants and so they are inviting applications for speculative vacancies.  Find out how to apply for Fatburger online by using the provided links to make a free application by uploading your resume.  You can join their Talent Network and be considered first for new openings.
You can also make a direct application by going along to your local restaurant and handing in your resume and application form to the manager there.  By searching for Fatburger jobs online you can download a printable application for Fatburger.  Be sure to check your applications for accuracy, as this is the first impression that hiring managers will get of you.
Once you have submitted a Fatburger job application online you may be contacted for a face-to-face interview.  It is best to dress smartly for interviews to show your professional attitude.  Interviewers are looking for candidates who are confident and well presented to reflect the right atmosphere to your potential customers.
During the interview make sure you maintain a friendly and positive attitude.  Be sure to show off your communication skills and show that you are able to interact with different kinds of people.  Interviews for management roles will be more in depth but any interview will require you to be self-assured and show enthusiasm for the role and the company.
Also See:
El Torito: El Torito offers opportunities for both, beginners and experienced roles.
Islands Fine Burgers: See our guide for careers at Islands Fine Burgers.
Steak 'n Shake: Visit the job application for Steak 'n Shake to apply today.
Eat'n Park: Visit the job application for Eat'n Park to apply today.
Carino's Italian Grill: See our guide for careers at Carino's Italian Grill.
Company Links