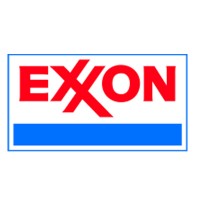 As the world's premier petroleum and petrochemical company, Exxon's products fuel the transportation industry and power cities. Whether you have professional knowledge of their corporation or you've filled your gas tank at a local fuel station, most individuals have been affected by Exxon's professional reach. If you are interested in employment with a company whose name you recognize, information about the Exxon application process is located below.
Beginning in 1859, Exxon has been present in the most influential events in history. Their products flew with The Wright brothers, Amelia Earhart, and fueled the first transatlantic flight from New York to London. While the name we know today, "Exxon Mobil Corporation" wasn't coined until 1999, for over a century this company has steadily made its way to the top of the industry, growing to include the brands "Esso" and "Mobil".
With a high volume of consumers, Exxon greatly values the quality of their employees. They follow a strict set of ethical standards in their desire to achieve superior financial and operational results. With a goal of enabling progress everywhere, this company embodies these values: safety, integrity, focus, commitment, and responsibility.
Employees think independently and are encouraged to take initiative in their positions. Internal development is important to management, making training and promotional opportunities plentiful. Exxon career paths respect and encourage diversity with a "Global Diversity Framework". Exxon jobs are the beginning of lasting careers.
Exxon Careers
Ranging from gas station attendants to positions requiring a PhD, there are a number of Exxon jobs and Exxon careers to choose from. Working at fuel station could mean being behind the counter as a cashier or ensuring the operational reliability of equipment as a maintenance technician. These positions are incredibly important as they are the employees customers interact with.
Being a recent college graduate applying for a position with Exxon opens doors to a plethora of avenues. A list of college degrees is located on their website and these degrees are linked to the many job titles you can qualify for once you've graduated. There are also numerous internships offered by Exxon that will propel you toward employment with the company.
How old do you have to be to work at Exxon? You must be at least 18 years of age to be a fulltime employee. As you move up the corporate ladder there are other requirements you must meet. These requirements vary with each position and can be found in detail on the company's website.
Get Your Degree!
Find schools and get information on the program that's right for you.
Powered by Campus Explorer
Employees are offered health, dental, and vision insurance for both themselves and eligible dependents. Along with these benefits, they are also provided with pension plans and life insurance to protect their futures after they have left the company. Disability coverage is included in the employment package as well. Due to Exxon's desire to better the lives of their employees they offer education assistance and spousal relocation assistance to those who wish to further their careers.
Job Description and Salaries
Gas Station Attendant/Cashier: The primary responsibilities of someone with this Exxon job is to greet customers, stock shelves, organize and clean the store. In this position you are the customer's first, and sometimes only, impression of the company. A friendly demeanor is key. Typically this position pays minimum wage.
Maintenance Technician: Of the utmost importance, these employees are expected to ensure that everything at the store's locations works properly. Here, you should be able to quickly analyze and fix and problem that arises with each piece of equipment. Entry level usually pays minimum wage, but fulltime employees may be offered a yearly salary.
Procurement Associate: This position requires a bachelor's degree. Responsibilities include selecting optimal suppliers of goods and services, developing and managing commercial agreements, pursuing cost reduction opportunities, and bidding/negotiating contracts. The salary ranges from $63,000 – $96,000 depending on education level and professional experience.
Drilling Engineer: This position also requires a bachelor's degree. These employees are expected to work well on a Drill Team while planning and designing oil and gas wells. They are also in charge of monitoring the drilling phase of the well based on cost and efficiency. Being able to provide engineered solutions to problems and being open to occasional travel is essential for this Exxon career. Average salary ranges from $90,000 – $200,000 depending on experience.
Exxon Interview Questions
After searching for Exxon jobs online and filling out your free application, it's time to begin preparing for your interview:
What is your dream job? With a wide variety of job opportunities available, your interviewer will want to find the right position for you. While they'll have your resume, they'll ask this question to get a sense of who are as a person, not just an employee. Answer this question honestly. Tell them truthfully what position you would be passionate about.
Tell me about a time you were in a group setting, what role did you play? This question is designed with leadership positions in mind. Your interviewer wants to ensure you're able to work well with others before hiring you. Thinking this question through before answering is important. Don't just answer, really take the time to remember the scenario and tell the story accurately.
Where do you think you would best fit at Exxon? The best way to answer this question is by doing your research before you apply online. Due to the process of filling out an online application form, you have the advantage of being able to peruse multiple positions. Go in to the interview with two or three job titles in mind.
Tell me about a time you had to sell someone an idea, what was your strategy? This is an extremely successful company that has grown through the business of ideas. Being creative and coming up with clever advertising schemes is essential for a lot of positions. Before you apply for jobs at Exxon, make sure you are able to inspire confidence in your sales abilities.
Advice for Application Process
Whether you're looking for a direct application, printable application form, or a way to download application form, the links below are helpful in explaining how to apply for Exxon online. Before completing an Exxon application it is important to research which position is the best fit for you. Make your way through the online process before searching for a printable application for Exxon. This will ensure you are filling out applications for the correct position.
When preparing for your interview make sure you present yourself professionally. Try to reveal your best qualities while remaining humble. If you are interviewing for an entry level position at one of the many fuel stations around the world, show your interviewer your friendly manner. It's important to smile and shake hands so they know you'll present yourself well to their customers.
If your desired position is one that requires some level of collegiate education be sure you articulate to your interviewer what aspects of your education make you a good candidate. Let them see your experience and knowledge.
Most importantly, remember to thank your interviewer for the opportunity. Also, have a few questions to ask such as: "When can I expect a decision?" and "What are you looking for in an employee?" This will show your initiative and desire for employment.
Also See:
Cumberland Farms: For career opportunities, fill out the Cumberland Farms online application.
Racetrac: Racetrac offers opportunities for both, beginners and experienced roles.
Conoco: See this page for jobs at Conoco.
Shell: Visit the job application for Shell to apply today.
Casey's General Store: See our resource page for more information on Casey's General Store careers.
Company Links
http://corporate.exxonmobil.com/en/company/careers
http://corporate.exxonmobil.com/en/company/careers/our-employees/our-employees