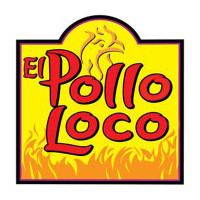 El Pollo Loco is a chain of restaurants primarily based in the US that serves Mexican-style grilled chicken and other dishes from the Mexican cuisine. It has dine-in, take-out, and drive-through services in over 400 branches in America.
The restaurant was founded by Juan Francisco Ochoa in Sinaloa, Mexico in 1975. Years later, the restaurant opened more branches in northern Mexico and California. At the time, the menu only consisted of chicken, salsa, and tortillas.
The other El Pollo Loco restaurants in Mexico, however, had a different menu. It did not include tacos, enchiladas, burritos, quesadillas, carne asada and deboned chicken.
Aside from offering its guests a sumptuous Mexican-American fare, the restaurant chain also offers equally wonderful perks and benefits for employees such as 401(k) retirement plans, free beverages, paid holidays and sick leave, and life insurance.
Employees mostly like the company's outlook, and the way the management appreciates their subordinates. The managers are not only easy to talk to and get along with, but they are also helpful to their team members and new hires.
How old do you have to be to work at El Pollo Loco?
Applicants as young as 16 years old could work at the restaurant. Minors could apply as crew member, service assistant, and cashier. However, graduates of a bachelor's degree may apply as an assistant manager or general manager.
El Pollo Loco Careers
Various jobs are available at the Careers webpage of the company. What you will read below are the gist of the job descriptions and qualifications.
Service Assistant
The service assistant is assigned to prepare nutritious and great-tasting food. He must adhere to sanitation policies and keep the food fresh all the time. He also greets customers as they enter the restaurant and assists them to their seats. Whenever necessary, he keeps the restaurant clean, safe, and orderly.
Cashier
The cashier provides friendly and courteous service to customers. He makes guests feel welcome at the restaurant and ensures they get served on time. Although he mainly stays at the cash register to handle cash transactions, he could help maintain the cleanliness and safety of the place whenever needed.
Cook
The cook is tasked to prepare the dishes in the menu. He follows the standards set by the restaurant, especially with the restaurant's signature dishes. He sees to it that the ingredients are always fresh, and the dishes look presentable before they are served.
Shift Leader
The shift leader has the following responsibilities: opening and closing the restaurant, mentoring and guiding crew members, providing exemplary customer service, and ensuring compliance with food and sanitation standards. The ideal candidate should have a high school diploma or GED equivalent, good English and computer skills, and a driver's license.
Assistant Manager
The key tasks of the assistant manager are supervising team members and ensuring they perform their duties; performing administrative and clerical tasks, providing excellent customer service; driving sales. He also sees to it that everybody in the restaurant adheres to safety and sanitation standards.
Hot Food Preparation Assistant
The hot food prep is not only tasked to prepare hot dishes, but also to marinate chicken, wash plates, and clean the floor. The applicant should be physically fit so as to lift and carry plates, or unload food deliveries from trucks.
General Manager
The general manager supervises the team and coaches each member as regards their duties. He assigns tasks and establishes priorities for the assistant manager, crew members, and shift leaders. He studies costs and helps the team target their profit goals. He also often sits down during job interviews.
Catering Coordinator
The company is looking for a highly organized person who can juggle tasks efficiently. As catering coordinator, he must place and prepare orders and follow up with clients. He exhibits a positive attitude and displays good interpersonal skills. A valid driver's license and reliable means of transportation are needed.
Construction Manager
The construction manager oversees project budgets, milestone scheduling, bidding, work scope creation, and preliminary site analysis. He designs and implements the best procedures in strategic planning. As manager, he must be able to contact and negotiate with suppliers and contractors. More important, he should be able to maintain and/or implement the brand image standards of the restaurant.
Operations Services Director
The operations services director manages the operation departmental calendar and ensures all targets are met on time. He coordinates with company and franchise restaurants regarding promotions, events, product development, and new facilities. He also leverages technology to improve the operations of the restaurant.
El Pollo Loco Application
To apply, key in the position and details you need. Click the Apply button and sign up at the website. You will be led to another webpage to fill out an online application form.
After uploading your resume and submitting your application, you will receive a confirmation via email or phone from the HR team. The hiring process only takes two days.
You may follow up on your application if you don't hear from the company for three days. You may also drop by their corporate office and hand in your resume. Walk-in applicants could be interviewed within the day.
The management prefers applicants who are willing to work at any shift and those who have had previous experience in customer service and fast food. Managers also check whether applicants have had extensive training in a related field.
Just in case you get interviewed, prepare answers to questions like why you want to work for El Pollo Loco, or why the management should hire you. Research the background of the company and impress them with your mien.
Things to Know About El Pollo Loco
The restaurant has a fun and comfortable working atmosphere. The management wants all its employees to enjoy their stay in the company. Each day in the company is full of learning and meaningful work experience.
The management is also keen on improving the restaurant's services. Last year, new items have been introduced in the menu. These are chicken fajita avocado, chicken nacho, chicken cheddar bacon, and southwest chicken avocado.
Despite its numerous competitors, the restaurant strives to come up with unique dishes. Over the years, they have found ways to make clients like flame-boiled and marinated chicken again. When it comes to the strict competition, the restaurant never backs down and instead thinks of new marketing gimmicks.
El Pollo Loco also partnered with charitable organizations and created Fire-Grilled Fundraisers. In 2005, the company also established El Pollo Loco Charities, a nonprofit organization that seeks to help poor families and communities.
Application Links
Company: https://www.elpolloloco.com
Careers: https://www.elpolloloco.com/careers/
Application: N/A
Last Updated on