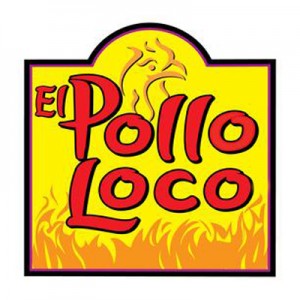 In 1980, the first US El Pollo Loco opened its doors in Los Angeles, California. Known for its authenticity and mouthwatering menu, it caters to patrons seeking fresh, delicious Mexican food.
With over 400 company-owned and franchised locations throughout the United States, this well-known restaurant chain specializes in its fire-grilled citrus chicken, among other Mexican cuisine, like burritos, salads, soups, and tacos.
This national food chain is not just known for its piquant menu, but it is also recognized for superior customer service. On top of service to customers, it also serves its communities through volunteer work, charities, and fundraisers. Starting from humble beginnings on Alvarado Street in Los Angeles, California, this favorite dine-in/take-out restaurant has grown into an immense enterprise worthy of its recognition. This reputation creates an excellent atmosphere for employees and customers alike.
El Pollo Loco is Spanish for The Crazy Chicken. This company goes above and beyond to ensure customer satisfaction. Using the freshest ingredients, and preparing each dish individually, a great deal of hard work and care goes into this company's philosophy. Since 1980, El Pollo Loco has made their mark in the food service industry. Offering delicious foods at lower costs, they strive to perfect the perfect citrus marinated, fire-grilled chicken to keep the customers returning.
El Pollo Loco Careers
How old do you have to be to work at El Pollo Loco? Most jobs require applicants to be at least 16 years-old, but cooks and managers must be at least 18 years-old. Candidates should be able to work different hours. Most locations are open 9:00am to 11:00pm every day of the week.
Each applicant must have reliable transportation and possess a valid ID or driver's license. This company is looking for positive, honest employees who have exceptional customer service skills. Each job description has its own set of responsibilities. After reviewing each, every applicant should base his or her job search on the requirements to ensure it is a good fit.
The salaries/wages may differ from state-to-state, and each location is different. On average, here are some of the salaries.
Get Your Degree!
Find schools and get information on the program that's right for you.
Powered by Campus Explorer
General Managers make a yearly salary from $40,000 to $50,000.
Assistant Managers make anywhere from $12-$13.00 per hour.
Shift leaders start out making about $10.00 per hour.
Cashiers make anywhere from $8.36 per hour to $11.18 per hour.
All candidates must be able to work in the United States. This savory enterprise is looking for friendly, smiling faces. They require employees to have a good understanding of customer satisfaction and an ability to display that understanding. Meeing the demands of the food service industry can be taxing on anyone, so they expect team members to possess a strong attitude of commitment and dedication to customer service.
If you meet these requirements, a job at this national chain is waiting for you. Follow the links at the bottom of this page to begin the application process.
Depending upon which El Pollo Loco jobs you have signed on for, and depending upon the length of your service, job benefits are available to many associates. Some of the benefits include discounted meals and training programs for those interested in advancing his or her career. Other benefits for those who qualify include tuition reimbursement for college students, paid holidays, sick time, and select retirement plans.
A clean, happy environment is another great reward to working at El Pollo Loco. With team members who have the same passion for customer satisfaction, comradery is often displayed by all employees. A fun environment filled with high energy is one reason it is a great place to work. If you love food and people, this restaurant needs you on its team. Flexible scheduling, great benefits packages for qualifying employees, and discounts on appetizing meals, are all reasons employees love working here.
El Pollo Loco Job Descriptions
Whether you are interested in joining the restaurant crew or the management team, there are possible jobs waiting for anyone searching for El Pollo Loco careers. Depending upon experience, job descriptions, and the hiring locations, there are job opportunities waiting for anyone with a desire to work in the food-service industry.
Many available jobs include, but are not limited to the following:
General Managers
Assistant Managers
Shift leaders
Food prep/cook
Cashier
General Managers are responsible for managing one restaurant as well as meeting profit goals. They ensure that all policies are followed and that the restaurant is a safe environment for patrons and team members. They have experience with coaching coworkers and ensuring quality cleanliness and food preparations.
Assistant Managers work closely with service staff. The job requires some of the same qualifications as the general manager. Coaching team members is an important aspect of any management positon as is shift supervision. Keeping up cost controls and maintaining schedules and recruitment of new staff is also a requirement for this position.
Shift leaders are an important part of the day-to-day duties. Those interested in a future management position get ample training through this job opportunity. Shift leaders are responsible for opening and closing the restaurant, managing the food service, and handling some administrative tasks, like reports.
Food preps/cooks need to have a love for preparing fresh, great tasting food. Applicants must be eager to learn how to cook specialty foods, like the Perfect Pollo, burritos, and salsa. With several roles, grill master, food prep, fryer, and food packer are but a few options.
Cashiers ensure service and food was of good quality, along with accepting payments from team members and customers. Energetic and friendly, this position requires someone with an outgoing personality, excellent ethics, and attention to detail.
El Pollo Loco Interview
Once an application or resume is submitted, whether in person or over the internet, allow one to three weeks to hear back from a hiring manager. If chosen, candidates will be called in for an interview. During the interview, relevant work experience will be discussed, and questions pertaining to specific qualifications will be asked. During the interview, applicants may ask any questions he or she may have about the job, including salary and benefits.
Business casual is acceptable for attending the interview. Stay away from blue jeans, if at all possible. Men should not wear open-toed shoes or t-shirts. Women should not wear clothing that is too revealing. Always err on the side of caution for any interview. Eye contact is important for showing potential employers you are confident. Speaking clearly, when answering questions is also beneficial if you want to be looked at as a good candidate.
Being yourself and showing off your unique personality can go a long way in an interview. Answer the questions as honestly as you can, smile when it's appropriate, and try to stay calm. These are all indicators that you have what it takes to handle the stressors that come with working in the food industry.
Advice For Application Process
There is a link to a download application form and a printable application form for El Pollo Loco; the link provided will take you to their online application, which can be saved by right clicking on the document, then selecting save as. To print, simply use the control P function.
How to apply for El Pollo Loco online: The El Pollo Loco application can be filled out online, too. Simply fill out the El Pollo Loco application and either attach a resume, or just click the submit button. El Pollo Loco careers offer great reward for all employees, so make certain your application form is filled out perfectly. When submitting any application for employment, it is imperative that all mistakes are corrected before submission. It is no different when you apply for jobs at El Pollo Loco, or other food service jobs.
Applicants can search El Pollo Loco jobs online by following the link provided at the bottom of this article. The free application can be filled out and sent through the internet, or applicants can turn in a direct application to the restaurant. El Pollo Loco jobs can be found locally. Once applicants have found the hiring location, make sure to fill out the El Pollo Loco job application online, or print it and fill it out by hand. If the latter is chosen, make sure to use black or blue ink.
If you have questions concerning the application form, there are many useful tools found on Google that can aid in helping you through this process. A quick browser search can also help determine what qualifications you have suitable for El Pollo Loco careers.
Pollo Tropical has been around since 1988 offering up a citrus grilled chicken plate full of fresh ingredients. With locations situated around the United States, Pollo Tropical is a Caribbean inspired, flavorful retreat.
Nando's is another flame grilled chicken restaurant. Though not Mexican inspired, it is known for its superior quality and flavor. Globally popular, this restaurant offers an authentic Portuguese cuisine infused with South African spices.
Also See:
Burger King: See our guide for careers at Burger King.
Wendy's: Wendy's offers opportunities for both, beginners and experienced roles.
Pollo Campero: See this page for jobs at Pollo Campero.
Jason's Deli: See this page for jobs at Jason's Deli.
Cousins Subs: Cousins Subs offers opportunities for both, beginners and experienced roles.
Company Links
https://www.elpolloloco.com/careers/support-center-application-process.html