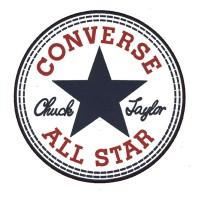 Converse is a famous shoe company that manufactures and distributes skating shoes and lifestyle brand apparel and footwear. The company has been a subsidiary of Nike since 2003.
This shoe company was founded by Marquis Mills Converse in 1908 in Malden, Massachusetts. Its headquarters is in Boston, Massachusetts. The company's current CEO and President is Davide Grasso.
Converse sells signature clothes, shoes, and apparel. The company has more than 75 retail stores in the United States and over 2,000 employees only in the US.
In terms of work benefits, this shoe company gives health plans and insurances. Qualified employees also receive 401 (k) retirement plans, stock acquisition plans, paid holidays and vacations, including discounts. All employees enjoy a competitive compensation plan and flexible scheduling.
People like working at Converse because the company is giving unlimited opportunities to work, earn, and grow. The company does everything possible to keep its employees happy and satisfied at work.
How old do you have to be to work at Converse?
Applicants should be at least 16 years old to qualify for the entry-level positions. However, the age limit for store managers, department managers, and other higher positions may be different. Candidates are advised to ask the hiring personnel about this.
Converse Careers
The company is giving lucrative opportunities to all qualified job seekers. It looks for competent individuals to fill the following positions:
Sales Associates: Sales associates are upbeat and friendly employees who interact more often with customers. They greet people who come in the store and assist them in picking their items. Sales associates should be familiar with all items available, so they can give product information to customers when needed. Likewise, they are assigned to introduce the newest products to customers.
Store Lead: Store leads assist the store managers in reaching the sales and profit targets by supervising and giving instructions to other employees. They help ensure the long-term success of the company by giving excellent merchandise flow and customer service assistance within the stores. Store leads ensure constant execution of the merchant and operating standards.
Store Manager: Store managers handle and supervise the in-store activities to reach the given sales and profit goals. Likewise, they ensure the company's long-term success in accordance with the brand philosophies, procedures, and policies. Ensuring constant implementation of the operating standards, involving product flow preparation and completion, seasonal promotions, etc. are part of their job too.
Department Manager: A department manager should be an expert in human resource, sales, and marketing. He must be good at motivating other store employees to ensure productivity and profitability. Depending on the type and size of an organization, a department manager will be responsible for various activities. These activities will include merchandising, profit protection, stock availability, account analysis, and forecasting.
Inventory Analyst: An inventory analyst supports the everyday requests from the company. These include things like research, adjustment, and data assessment. She provides help and guidance to movement teams and cycle counters when necessary. Also, she supports the business out of the typical business schedule when needed.
Senior Administrative Assistant: He helps in managing expenditures and travel arrangements for the VP of Human Resource and the department's leadership team. A senior administrative assistant arranges and coordinates team meetings, seller management, venues, room setup, material and visual/audio equipment preparation. Likewise, he's often present in HR staff meetings to make detailed notes and share actions and decisions that emerge.
Buying Coordinator: A buying coordinator helps in pulling sales information for big meetings like business reviews and monthly forecasting. She also analyzes consumer and product trends in the marketplace by product category and consumer offense. A buying coordinator is also in charge of managing incoming/outgoing item samples.
Global Product Catalog Specialist: A global product catalog specialist ensures that products are properly set up. At the same time, she ensures that timing is connected to periodic go-to-market techniques. She collaborates with the international site merchandising to establish the baseline merchandising policies in the company's PIM or product information management system.
Social Media Community Lead: She creates a good one-on-one engagement tactic that will help in building and growing the company's social community. A social media community lead creates and publishes real-time content or actions targeted to a specific group of audiences. She then curates or repurposes content from media, fans, collaborators, etc.
Demand Planner: A demand planner is responsible for forecasting the demand for shoes, and creates a flow-and-demand tactic. Then, he reviews current and actual bookings and past sales trends. He also prepares forecast data and assesses forecast results. He then develops monthly targets and plans.
Converse Application
Interested job seekers may visit the company website or the nearest store to apply. Candidates are assured to receive a response for their application regardless of the way they prefer to apply.
The company accepts both online and walk-in applicants. Whatever is the case, the recruitment process begins in filling out the application form. Applicants will submit together with other necessary documents.
Applicants must be extra careful when they fill out the hiring form. All entries should be correct and true, so double checking before sending the form is always recommended.
Likewise, all candidates are required to submit their resume, credentials, and other related documents. If they plan to use their old resume, applicants must not forget to review and update it first.
It may take a few days to weeks before the hiring employees invite all qualified candidates for the interview. While waiting for a response, job seekers must prepare themselves. Being confident and respectful will help them impress the interviewer.
Things to Know About Converse
Converse believes that diversity nurtures creativity and hastens innovation. The brand gives value to unique experiences and backgrounds that everyone can bring. The company helps everyone realize their potential because it believes perspectives can fuel the greatest ideas.
Tyler, with his brand, Golf le Fleur, is now working in partnership with the company. This collaboration aims to come up with fabulous shoes with more classic color options. Also, they will launch a collection of sweatshirts and tees.
The company is known for making quality shoes with extraordinary features. It includes the star insignia, sturdy rubber sole, wrap-around strip, and smooth circled toe. Also, the brand creates new styles and designs based on the latest fashion trends.
Converse also cares for the communities they serve and promotes conserving the environment. The brand uses Flyknit Technology in making their products. It's a technology used by Nike to reduce the waste produced by its daily operations.
Application Links
Company: www.converse.com/us/en_us/c/converse
Careers: https://jobs.nike.com/
Application: N/A