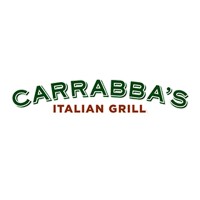 Carrabba's Italian Grill is an American restaurant chain that specializes in Italian American cuisine. It is headquartered in Tampa, Florida and is operated and owned by Bloomin' Brands. How to apply for Carrabba's online: a link to a printable application form for Carrabba's can be found at the bottom, which will show you how to apply for jobs at Carrabba's.
Carrabba's was founded on December 26, 1986 John Charles Carrabba and his uncle Damian Mandola. They initially began by founding two restaurants in Houston, Texas. These two original restaurants are still run by the Carrabba family. There are now over 200 stores in 33 different states, as the company has expanded multiple times.
The company prides itself on offering cuisine from a blend of cultures, mainly Italian and Southern. It offers hybrid menu items like their world-famous "Chicken Bryan" or "Filet Marsala" products. A big portion of the company's identity is centered on their usage of only familial recipes made by individual people.
The company considers itself a family, and so offers a caring and supportive work environment for its employees. It is also aware that working at a restaurant can be very demanding at times, and so its management does its best to accommodate all requests. It also offers plenty of advance opportunities for successful employees in the restaurant industry.
Carrabba's Careers
Carrabba's offers various management positions across many of its locations. If you are interested in applying for these positions, here are a few Carrabba's careers that many locations are recruiting for: Kitchen Manager Restaurant Manager, and Managing Partner. You can download application form at the bottom to apply for Carrabba's jobs online.
Many current and former employees claim that the best part about working with the company is the friendly environment. Employees also receive a 50% discount on food items while they are working as part of their benefits. There are many job opportunities available online, to find them just peruse through positions found in the career section of its website. Some Carrabba's jobs are: Line Cook, Bartender, Server and Administrator. 
How old do you have to be to work at Carrabba's? You must be at least 16 years old, however some Carrabba's jobs, usually management ones, require you to be at least 18 years old as well as have prior experience. The requirements also vary with the state, so be sure to check any age requirements before applying for the position you are seeking.
Get Your Degree!
Find schools and get information on the program that's right for you.
Powered by Campus Explorer
The company's hours of operation vary with the local store, but they are usually open from 11 AM – 10 PM every day except Friday and Saturday, when they are open from 11 AM to 11 PM. To get started on a Carrabba's application, find the online application and fill out the direct application found under the career section, then submit your resume to apply online.
Carrabba's Job Descriptions
Line Cook – Line cooks' responsibilities are usually to prepare ingredients and assemble dishes according to restaurant recipes and specifications. They need to be able to work quickly and stress free. Applicants for line cooks generally need to have at least a two or four year culinary degree. Line cooks can earn between 14-18$ per hour.
Bartender – Bartenders are the ones who serve alcoholic drinks at the bar. They must have a complete knowledge of the drinks offered and must be very sociable, as they constantly interact with customers. Applicants must be at least 21 years of age to bartend. Bartenders usually make around 4$, but most of their wages are typically earned in tips.
Server – Servers typically are the ones who wait tables, take customer food requests and provide excellent customer service. They must have extremely outgoing and carefree personalities, as they must ensure that customers have a good time. Supervisors typically earn about 20,000$ per year.
Managing Partner – Managing partners must be able to fit all of the pieces of the restaurant puzzle together. Being a fully functioning expert in all processes and positions, you will lead the overall operations of the restaurant and serve as the face of the company in your community. Managing Partners ensure a personalized experience is provided to each customer, each time. They also make sure the team environment is healthy and all customers have a positive experience. Typically they earn a salary of about 45,000$ to 50,000$ per year.
Restaurant Manager –Successful Restaurant Managers for the company are hands-on in overseeing daily restaurant operations of both the front-of-the-house and back-of-the-house, and are also instrumental in driving the business forward. They also need to exercise independent judgment and discretion to ensure the restaurant operates efficiently. Restaurant managers must effectively select, train, and recognize talent in people who apply for jobs. Store Managers usually make anywhere between 38,000$ and 42,000$ per year. They also receive 401k benefits and health insurance.
Carrabba's Interview Questions
Here are some of the interview questions you should prepare for after filling out a free application:
Why do you want to work for Carrabba's? This is a usual question that you should be prepared for at any position of employment. You should make sure to do research about the store you are applying to and make sure you know exactly what it is they do and sell.
What you every worked for a restaurant before? Highlight your relevant work experience. If you apply as a manager, make sure to highlight your past management experience. If you are applying to the company as your first job, try to highlight anything from school or volunteer work that is relevant to dealing with customers.
Where do you see yourself going with this opportunity? Carrabbas seeks driven and motivated applicants to be employees. They often promote from within, and because of this seek candidates who would not only be good for the job they are applying for but also be possible management. When preparing for this question, make sure to think about what you want from this job and whether you are interested in a long-term career at they company.
How would you deal with a difficult customer/coworker/manager? Being a server at as busy restaurant is a very busy and hectic position, and there is always disagreements. With this question, management wants to figure out if you could handle such an environment. Employers want to see that you have experience in this area by hearing an excellent and possibly unique answer to this question. Questions like this are an excellent way to prove you are well-suited to the job by showing your abilities to deal with difficult situations.
Applicants for management positions usually see questions like these: "Tell me about a time when you went on your own to improve something" and "Tell me about yourself." Questions like these are attempting to find out how well you would take the initiative as a manager to improve the store and ensure better sales.
Advice For Application Process
Applicants should initiate the Carrabba's application hiring process by applying online. They will then receive a phone call to schedule an interview after management has evaluated their application. Most hourly positions will only take one interview to receive a job offer. Sometimes server applicants will have to go through multiple rounds. The interviews last around twenty minutes and usually finished with a job interview.
Interviews for the company usually consist of question and answer sessions. Although informal in nature, applicants are pressed for information regarding personal and professional interests, shift preferences, and company history. For serving jobs, applicants often undergo menu tests in which applicants must recite menu items from memory. Studying daily food and drink offerings greatly benefits prospective workers during the interview process.
The work environment is often fast paced and loud. Applicants must be able to maintain respectable attitudes and work quickly and efficiently in order to be employed. Personable, and energetic people with excellent communication skills are best suited to work for the company. Applicants should wear formal attire to fit the company culture regarding wardrobe.
The final phase of the application is often a personality quiz, consisting of 150 multiple choice questions. Questions found on the assessment present hypothetical situations workers in all positions may encounter while working at Carrabba's. This helps managers better determine an applicant's suitability for a job. Applicants must be prepared to wait at least a week before receiving a final job offer.
Also See:
Buca di Beppo: See our resource page for more information on Buca di Beppo careers.
Bojangles': Visit the Bojangles' application.
Eat'n Park: See our resource page for more information on Eat'n Park careers.
Joe's Crab Shack: Use the Joe's Crab Shack job application to apply here.
Gold Star Chili: Use the Gold Star Chili job application to apply here.
Company Links
https://www.carrabbas.com/careers
https://www.carrabbas.com/about-us