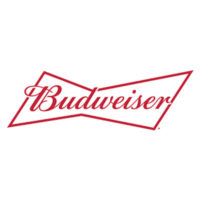 Budweiser is a company based in Saint Louis, Missouri. They are well known for brewing beer across America. Their products range from light beers, to golden amber ales, low calorie beers, as well as various flavored beers.
The company was originally known as E. Anhueser and Company and was founded in 1852. Aldolphus Busch married into the family and worked with his father in law. He made many great contributions to the company, as well as marketed it well. In 1879 the company's name officially changed to Anhueser-Busch.
Anhueser-Busch brews over 100 different brands within the United States. They hold 45.8% shares throughout the entire market of beer. They have over twenty-one breweries, as well as over 17,000 employees.
They benefit their employees by showing commitment to their health and safety. They even have a "World Safety Day." They also have founded various intensive training programs for students and graduates who wish to be apart of the company. Overall, they take steps to be diverse and inclusive of all different cultures.
Because they are such a largely successful company and offer diversity in their market, people enjoy working for them. They also do various things to reach out to different communities across the United States.
How old do you have to be to work at Budweiser?
In order to work for Budweiser, you must be at least 18. Some positions require you to be at least 21, mostly when you are handling the beverages or are in a position where more legal responsibility is required. The legal drinking age in the United States is 21. Even to access the company website, you must input your date of birth.
Budweiser Careers
There are a variety of entry-level positions throughout the company. They range in all different job categories such as Sales, Logistics, Manufacturing, and Procuring. They even offer jobs in hospitality in their various restaurant chains. Some of the careers are part-time, some full-time, and even some seasonal.
Merchandisers: Merchandisers are responsible for building product displays, organizing and stocking shelves. They work primarily in different retail stores within their local market. They also are to ensure that their work is accurately documented and accommodated for. They also are to maintain positive relationships with the various retail stores.
Beer Ambassador: Beer Ambassadors are field representatives who promote the product. They mainly work at events and retail stores. They are responsible for setting up and breaking down displays, pouring the product, and educating consumers at a variety of events and festivals. They must be people oriented, have good personal hygiene, and be welcoming to all.
Driver: A Driver is a delivery salesman. They drive large quantities of the product to retail locations. Not only must they be a certified and safe driver, they are also responsible for accurate tracking and distribution of the product. It is a labor intensive position. The Driver collects payments from the retail locations, so they must also be responsible and organized.
Seasonal Operator: The Seasonal Operator is similar to an internship. It is a position limited to the summertime, mainly working in the manufacturing department. They must be proficient in Microsoft Excel, Word, and PowerPoint. They must be able to follow standard procedures and be a team player.
Grain Operator: The Grain Operator works in the procuring department. They work mainly outdoors and independently for extended periods of time. They are responsible for the daily operations in maintaining the plant and equipment. They must be responsible and able to work on their own.
Packaging Technician: The Packing Technician is responsible for operating filling and packaging. They must be able to load supplies into machinery as well as lift heavy pallets and kegs. They are responsible for cleaning production lines. They must be able to follow strict food plant sanitation standards. They should be a highly motivated and self directed worker.
Server: The Server, located at any of the company's restaurant chains, is responsible for waiting on guests in establishment. They are to have good communication and time management skills alongside working in a fast-paced environment. They also must have an extensive knowledge of the menu and products offered. They must be able to sell more of the menu to their tables.
Dishwasher: Also located at any of the company's restaurant chains, the Dishwasher is the backbone to an establishment. They are responsible for producing clean dining ware for guests and chefs alike. They must be clean and organized. They also must be able to work in a fast-paced environment, and be able to follow all safety procedures.
Line Cook: At any of the restaurant chains, the Line Cook is responsible for preparing food for guests. They must be detail oriented and be able to work in a fast-paced environment. They must be able to work in some extreme conditions, as well as get along well with others. They must be able to follow food handling and safety procedures.
Brewery Experience Team Member: A Team Member is responsible for maintaining upkeep of warehouse and main displays. They are also responsible for organizing, rotating, and stocking shelves. They must be able to complete daily paperwork and company documents.
Budweiser Application
To apply to the company one must go to the Anhueser-Busch website. Click the link to careers in the top right corner of page. In the middle of the page click on "Functions." Once you have reached functions, you will see a variety of job categories. Find the one best suited.
Applications for all jobs are available online. Once a person finds a position suited for them, they continue to click the link that states "Apply to Job." You can even create a profile with which to apply to multiple jobs online. You can also sign up using your Yahoo or Gmail account.
It is advised that a person's resume be professional, cohesive, and concise. It should state the various skill sets one has for the job offered. One should also speak upon what they could contribute to the company. It is also beneficial to speak upon one's determination and motivation in working for the company.
In preparation for an interview a lot of research should be done. The interviewee should know enough about to company to show interest in working for them. They should be able to impress interviewee with present knowledge of the company and performance during the interview.
Things To Know About Budweiser
The company is rich in the culture of the American Military community. They provide various scholarships to military spouses and dependents to receive further education, making it possible for some students to go to school. They are dedicated to those who defend the freedom of the United States, as well as their families.
In mid-June Bud Light, a chain of the company, celebrated at the music festival, Lollapalooza located in Chicago. They designed specially decorated bottles of beer for the event, helping to set the tone for the festival.
The company is known for being America's number one beer. Their slogan states that they help people build lasting friendships and create moments and memories for their consumers. Not only do they hold nearly half of the market, but they are the most popular selection within the United States.
They even participate in various community outreach programs such as the Hispanic Scholarship fund. The various community outreach programs help to rebuild neighborhoods in povern communities throughout America. They also provide emergency drinkable water for cities struck by natural disasters.
COMPANY LINKS