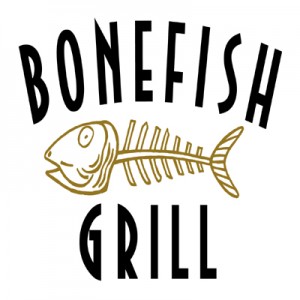 Bonefish Grill is a chain of casual seafood restaurants in the US. It is managed by Bloomin' Brands, with its headquarters in Tampa, Florida. Its menu usually consists of breakfast choices and various kinds of omelets, wood-grilled fish, and other types of seafood.
The first restaurant was established by Chris Parker and Tim Curci in St. Petersburg, Florida. When Bloomin' Brands bought it in 2001, the chain only had three locations. But under the new management, the restaurant started opening more new branches and franchises.
The restaurant also improved its menu with the management introducing special dishes every month. Even the bar is fully stocked with bestselling and new drinks. This marketing strategy has not yet failed Bonefish Grill, and customers keep coming back for sumptuous meals.
Even applicants are attracted to the company because of the benefits it offers: meal discounts, medical and dental coverage, career advancement opportunities, and flexible work schedules.
The company welcomes diversity and encourages people from all walks of life to join the team. Working for the restaurant provides employees limitless opportunities for a collaborative and educational experience.
How old do you have to be to work at Bonefish Grill?
The company accepts applicants aged 18 years old and above. Entry level positions such as servers, hosts, bartenders, bussers, and dishwashers are available to applicants with a high school diploma.
Get Your Degree!
Find schools and get information on the program that's right for you.
Powered by Campus Explorer
Bonefish Grill Careers
The company is looking for hardworking and committed individuals who would like to explore their potential in food service and management. Listed below are the top 10 available positions at the restaurant.
Restaurant Manager
The manager's task is to supervise the daily operations of the restaurant and ensure that operational standards are met by the team. A highly committed and passionate team player, he provides direction and guidance to his staff, and coaches them on the right preparation of food and drinks. He also strives to achieve the restaurant's daily profit goals.
Kitchen Manager
The key tasks of a kitchen manager are monitoring the progress of the kitchen staff, ensuring the team complies with food quality and sanitation standards, checking and preparing kitchen equipment, ensuring that menu items are prepared in accordance to the recipes of the restaurant. Ideal candidates should have 3 years of work experience in culinary management.
Managing Partner
Also known as the General Manager, the Managing Partner is responsible for maintaining a full staffed restaurant and developing the skills and potential of each employee (herein affectionately referred to as Anglers). He steps in when a customer complains, and handles such crisis efficiently and effectively. He likewise strictly implements safety and sanitation practices.
Host
The company is looking for an energetic and enthusiastic host, who can welcome guests and make them feel at home. The host provides excellent customer service and greets all guests with a smile. However, his job is not limited to greeting customers. He also leads customers to their seats and, at times, takes their orders.
Dishwasher
The dishwasher shall ensure that all plates and utensils are clean and ready for use. He also helps in maintaining the cleanliness of the kitchen and dishwashing area. He must be physically fit so he can lift plates and/or reach cupboards. Like all Bonefish Grill employees, the dishwasher must adhere to safety and sanitation practices.
Cook
The cook prepares dishes according to the recipes and menu set by the restaurant. He makes sure that all ingredients are cooked fresh, and all meals are served promptly. He also regularly maintains the cleanliness and orderliness of his work area, and adheres to the restaurant's standards for food quality.
Busser
The busser cleans up tables and puts away used plates. Because he is part of the front end team, he must display a warm and courteous approach to all guests. He must be willing to do other tasks in the absence of his colleagues – he could man the cash register, or take orders from customers.
Bartender
If customers have been enjoying their drinks and cocktails, this is because of the bartender's skill in mixing liquor and other types of drinks. He can quickly prepare drinks, and suggest the best drink to customers. He also ensures that the bar is always stocked with liquor.
Server
The server delivers food to customers in a timely manner. He also provides the best customer service by politely asking guests if they still need anything, or by attending to their concerns. The server may also work as a busser whenever necessary.
Morning Prep Cook
As the job title suggests, the morning prep cook works from 8 AM to 4 PM. During his shift, he prepares the shrimp and fish for the assigned menu for the day. He also washes and cuts lettuce. Generally, he assists the main cook in preparing dishes.
Bonefish Grill Application
Check out the Careers webpage of the company and key in the job and location you want to work in. Read the job details carefully before you hit the Apply Now button.
To proceed with the online application, register to the website. This step will lead you to another webpage in which you will have to fill out an online application form.
Encode your personal details, educational background, and previous work experience.  You must also provide names for character reference. Upload your resume upon completing the application.
The resume must bear the same details that you encoded, with emphasis on your relevant skills and trainings. Include a clear objective for applying at the company.
Successful applicants will receive a call for a job interview. If you don't hear from the hiring team after a week, follow up on the status of your application.
Things to Know About Bonefish Grill
Honesty, respect, balance, quality, and fun are the five values espoused by the company. Bonefish Grill believes that employees can be passionate about their work, yet still have fun. Such is the perfect antidote to burnout. No wonder employees love working at the restaurant!
The restaurant also teams up with and welcomes organizations to help cultivate a healthy relationship within the community. For instance, Bonefish Grill is hosting a business meet and greet event for 40 members of the Manalapan business community.
Networking and food-tasting events are also part of the restaurant's annual occasions. Such events add to the restaurant's popularity, on top of the awards it has received.
It is also known to many that Bonefish Grill has been collaborating with the American Red Cross in its charitable events, and with Ocean Trust, an ocean conservation foundation, in providing ways to make fishing sustainable.
Application Links
Company: https://www.bonefishgrill.com
Careers: https://www.bonefishgrill.com/careers/
Application: N/A