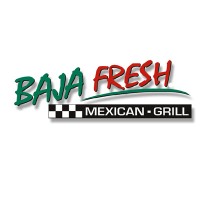 Baja Fresh operates a chain of restaurants in the United States. Customers can download the menu featuring delightful local Mexican food through the company website.
Baja Fresh was founded in 1990 in Newbury Park, California. Today, the company, with its main office in Scottsdale, Arizona, is owned and managed by MTY Food Group.
The chain operates more than 100 restaurants in the US, Singapore, and Dubai. Most of these restaurants are franchises that operate under MTY Food Group, a Canadian franchisor.
Baja Fresh offers countless work benefits to qualified employees. These include a good compensation plan, life insurance, dental and medical plans, and retirement plans. Aside from those benefits, qualified employees are entitled to meal discounts and flexible spending accounts.
People like working at this company since they can enjoy insurance plans, retirement plans, and educational loans. Many of them are pleased with the compensation plan and career growth opportunities offered to qualified individuals.
How old do you have to be to work at Baja Fresh?
Applicants should be at least 16 years old with a high school diploma or equivalent. However, the minimum age requirement for positions like restaurant managers and general managers may be different. Thus, candidates should contact the hiring personnel for more details.
Baja Fresh Careers
Baja Fresh offers good opportunities to work, earn, thrive, and become successful. The company is looking for motivated applicants with good customer service skills to fill the following positions:
Cashiers: The role of cashiers involves frequent interaction with customers. They greet and approach people, take their orders, and help them if they have concerns. Cashiers will handle all transactions using a POS terminal. Ensuring customer satisfaction is also a part of their duties and responsibilities, so cashiers must always be dedicated and detail-oriented.
Crew Members: Crew members clean the display areas and assist in checking and arranging the stocks. They receive payment and accurately count them. Also, they count the change in front of the customers. In addition, crew members are expected to be knowledgeable of the food items in the menu and in operating any operational equipment.
Station Attendant: A station attendant performs different tasks in a fast-food restaurant. His job may include cleaning the stock or food areas, helping in the kitchen, and maintaining the inventory. He may also perform other responsibilities as instructed by the manager. A station attendant works under the supervision of the restaurant manager.
Line Cook: A line cook is responsible for preparing the kitchen space, cooking tools, and ingredients for a specific recipe. He or she weighs or measures the liquid ingredients, prepares various food items like seafood, chicken, vegetables, and some frozen food items. Sometimes, the line cook prepares sauces and garnishes for selected recipes.
Cook: A cook cleans the food preparation section as instructed by the company's policies. He or she prepares food based on customers' requests. For table reservations, he or she may prepare the orders and get them ready to serve when the guests arrive. When necessary, a cook will make some adjustments to food items to accommodate guests with specific diet restrictions.
Utility Worker: He or she cleans an array of equipment like refrigerators, work tables, meat blocks, and many more. Also, he or she washes the pots, utensils, and pans either by using a dishwasher or by hand. Once done, he or she will return everything in their designated storage areas. A utility worker keeps the entire facility clean and organized.
General Manager: A general manager is responsible for making the restaurant profitable. He or she implements cost-effective measures, answers or solves customer inquiries or concerns, and maintains an upbeat workplace atmosphere. Also, a general manager creates great profit-making concepts with the help of her restaurant manager, shift supervisor, and other associated employees.
Restaurant Manager: A restaurant manager aims to sustain the work code and encourages all staff to follow the policies implemented by the company. He helps the general manager in supervising the restaurant's operations. Likewise, he or she implements cost-efficient measures, deals with customer complaints, and maintains a good working atmosphere in the restaurant.
Shift Supervisor: He or she takes care of the restaurant's opening and closing times. A shift supervisor monitors the employees' work habits, and ensures that all tasks are completed within the due dates. Also, he or she creates a work schedule for the whole team and appraises the entry-level employees who are candidates for promotion.
Quick Service Restaurant Supervisor: A quick service restaurant supervisor helps the restaurant manager in hiring competent applicants. He or she trains, supervises, guides, and penalizes them when necessary. He or she also ensures that all requisitions and checklists are accomplished in every shift. The quick service restaurant supervisor must be a role model for all employees in the restaurant.
Baja Fresh Application
Interested applicants may visit popular job-hunting sites or the nearest restaurant to send their application. Whether they choose to apply online or in person, rest assured that candidates will receive a quick response from the hiring managers.
Candidates may send their application papers online or in person. Application forms are available both online and offline. Applicants are advised to get one and fill it out as completely as they can.
In filling out the form, candidates should provide accurate and concise personal information. They must define qualities that emphasize excellent communication skills, efficiency, and flexibility when writing down details about their work experience and educational background.
Likewise, candidates should ensure that their CV is up-to-date before submitting it. If they will use their old resume, applicants are advised to review each section and revise any outdated information.
The hiring personnel will contact well-qualified applicants ASAP. Qualified applicants can expect a phone call or email about the face-to-face interview a few days after submitting their application paperwork.
Things To Know About Baja Fresh
Most employees say the workplace culture is enjoyable and upbeat. The management and teams are great because everyone works hand in hand. Employees are encouraged to continue learning the best ways to face people and difficult situations.
The company is continuously rising. Baja Fresh celebrated the grand opening of one of their newest restaurant in Medford, Oregon last year. The company is expected to open more restaurants in the next few years.
The chain is known for its popular flame-grilled flavored and uniquely grilled tortillas loved by most customers. Other food items the restaurant serves are tacos and taquitos, burritos, salads, side dishes, and other food items intended for kids.
Baja Fresh is also exerting efforts to preserve and protect Mother Earth. It implements eco-friendly practices involving affordable energy-efficient projects and recycling initiatives. The restaurants are now using paper bags, recycled napkins, biodegradable plates, and burrito wrapping paper.
Application Links
Company: www.bajafresh.com
Careers: N/A
Application: https://www.bajafresh.com/jobapp/jobapp.php?store=30589&brand=25