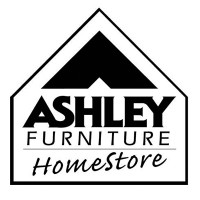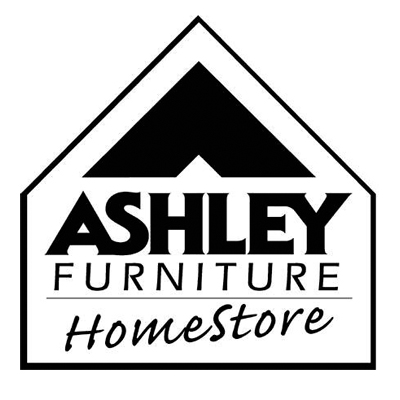 Ashley Home Store is a furniture store chain that exclusive sells its own product line called the Ashley Furniture. They design, manufacture and sell home furniture products, outdoor supplies, lighting and many more.
The first store opened in Alaska in 1997. Since its initial success, the company has expanded throughout United States, Central America, Mexico, Canada and Japan. They opened their 100th store in 2003 and its 300th in 2007. It is known as the fastest growing furniture store in the US.
The company is a subsidiary of Ashley Furniture Industries under Ron and Todd R. Wanek. It has over 5000 employees for more than 750 store locations worldwide.
The current benefits package offered by the company includes health, dental and vision insurance, life, disability and accidental insurance, 401K retirement plan, and paid holidays, vacation and sick leave. Employees also receive product discounts and career development trainings.
Employees praise the company for its supportive management. Also, not like other sales related stores, the company does not put pressure to its employees for their sales targets.
How old do you have to be to work at Ashley Home Store?
The minimum age to work with the company is 18 years old. Interested applicants are also required to have at least a high school diploma or an equivalent GED.
Ashley Home Store Careers
Named as the fastest growing furniture in the US, the company continuously hires individuals who are interested to grow a career with the sales and customer service related to the furniture industry.
Sales Associate: A Sales Associate is the problem solver of the customer. Since it is a company that can conceptualize designs according to what the customer requires, sales associates will coordinate with the company designers then will provide possible design solutions to the customers. They are also responsible in presenting quotations to customers.
Sales Manager: A Sales Manager establishes goals for the store and also for each sales associate. He monitors their workflow and collaborates with the associates in strategic planning to meet their targets. The Sales Manager trains new associates. He also evaluates and provides recommendations for those up for promotion.
Designer: A Designer provides design sketches to provide possible furniture or interior design solutions based on the customer's request. He also provides design templates, which can be used by the visual merchandiser to arrange the store or to be used for magazine advertisements.
Front Office Staff: A Front Office Staff is the initial responder to customers who come to the store for additional requests, refunds, and even complaints. He also assists customers in filling paperwork and in processing of financial support. The Front Office Staff may also direct and help the customer to the specific department to answer their concerns. 
Customer Service Representative: A Customer Service Representative answers all incoming calls and facilitates outgoing ones. They assist customers in completing transactions, such as ordering and purchasing of products. Customer service representatives also explain terms and conditions to customers and arrange for a pick-up or delivery service for items sold.
Furniture Repair Technician: A Furniture Repair Technician evaluates the product and determines the extent of repair that needs to be done. He is an expert in furniture restoration, such as repainting, refinishing and re-upholstery. The furniture repair technician also explains and re-educates customers on future use and care of the product.
Warehouse Merchandise Handler: A Warehouse Merchandise Handler received supplies and products and prepares items for outbound delivery. He also maintains the warehouse inventory and keeps a record of all items. The Warehouse Merchandise Handler also makes sure that the warehouse is clean and well maintained to prevent any damage to items stored.
Distribution Supervisor: A Distribution Supervisor monitors all warehouse personnel's workflow and makes sure that the company policies are followed. He arranges shifting schedules of staff. The Distribution Supervisor also ensures the safety of his team and ensures that all comply with the company's safety standards.
Porter: A Porter helps customers pack and transport purchased items to their vehicles. He also helps with minor in-store repairs and furniture touch-ups. The porter also maintains the cleanliness and orderliness of the facility, including temporary storage areas and the restrooms.
IT Helpdesk Analyst: The IT Helpdesk Analyst assists with all helpdesk requests by staff and the management. He provides software and hardware maintenance and upgrades as scheduled or if requested. The IT Helpdesk Analyst makes sure that all records are properly secured.
Ashley Home Store Application
To apply with the company, application is usually done through the company's official website. During the application process, the applicant may expect to be interviewed at least twice. Also a background check and a drug-screening may be requested by the recruitment body.
Job seekers may either pass their application online or directly to store locations near their area. Upon walking in, they may check with the store manager what positions are available.
For online applications, the applicant must first create an account profile and upload a resume. It is best to double check if all has been filled out correctly.
Moreover, in creating an effective resume, the applicant must place all pertinent information, such as name, address and contact details, in the first page. The resume should also be short yet informative and should only contain 1-2 pages. 
Once for interview, the applicant should be in the interview location on time and should be dressed appropriately. He may also bring documents that will support and prove his related experiences and trainings. 
Things To Know About Ashley Home Store
Ashley Home Store is a family owned business. The company gives values to its employees and treats with respect. They also make sure that an equal opportunity employment process is always observed.
Just this March 2018, the company has given support to the Home for Our Troops (HFOT), an organization that helps post 9/11 wounded veterans. Packages have been given to the veteran soldiers in the San Diego and Riverside counties.
The company has also been acknowledged as it has donated more than 400,000 dollars to chosen schools and non-profit organizations through Ashley for Arts, one of its charity programs. The funds have been raised through a three-day music and arts festival in Arcadia's Memorial park last August 2017.
In addition, the company also supports and helps in raising funds for cancer research programs. They send assistance through the Donna Foundation for breast cancer awareness and through City of Hope program for diabetes research. 
Application Links
Company: https://www.ashleyfurniturehomestore.com/
Careers: https://ashleyfurniture.mua.hrdepartment.com/hr/ats/JobSearch/index
Application: http://ashleyfurniture.avature.net/ashleyfurniturecareers?jobId=3182&source=Monster