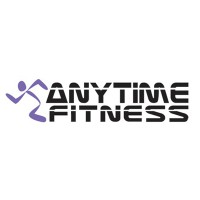 Anytime Fitness is a chain of gyms that are open 24 hours a day for the convenience of their customers.  You can find many different Anytime Fitness jobs to suit your career ambitions.  To find out how to apply for Anytime Fitness online, follow the link at the bottom of the page to get started on your Anytime Fitness application today.
The company was founded in 2002 by Chuck Runyon, Dave Mortensen and Jeff Klinger.  They are all veterans of the industry; they had all worked together previously at a health and fitness club and also had experience successfully running an athletic club.  Before starting this company, they had also run a consulting firm for other athletic clubs.
The company has enjoyed remarkable success and currently has over 2,800 different locations across the world, mostly in franchised locations.  They have 2,154 gyms in North America and a further 685 clubs in different countries across the world in Central America, Europe, Oceania, Asia and the Middle East.  Their membership gives you access to all of their worldwide locations.
The company takes employee health and wellness extremely seriously and they have dedicated wellness programs.  Employees are allowed to have personal consultations in order to create a personalized program that helps them to achieve their own specific health and fitness goals.  There is added support as you carry on with your program to help you every step of the way.
Anytime Fitness Careers
You'll find that Anytime Fitness offers many job opportunities for experienced professionals and for those wanting to move into this industry.  There are some entry-level roles such as Receptionists, Maintenance Workers and Sales Associates.  Each gym will also often have openings for experienced Personal Trainers, Group Instructors, Assistant Managers and General Managers.
There are also a lot of Anytime Fitness jobs in the corporate side of the industry at their headquarters.  There are fewer of these openings so you will need to keep an eye out for them.  These roles will often require you to have a degree in a related subject to the field you are applying for.
Get Your Degree!
Find schools and get information on the program that's right for you.
Powered by Campus Explorer
How old do you have to be to work at Anytime Fitness?  You must be at least 18 years old or over to apply for jobs at Anytime Fitness.
There are a large number of benefits to Anytime Fitness careers and most of these are focused on the health and wellness of their employees with a dedicated wellness program for each individual employee.  In addition to this there are also the usual type of career benefits including health insurance packages and 401(k) retirement plans.
The locations are open 24 hours a day 7 days a week but are only staffed between the hours of 8am to 9pm Monday to Friday and 9am to 1pm on Saturdays.  There are no staff at the gyms on Sundays.
Job Descriptions & Salaries
Front Desk Associate – Front Desk Associates need to have good communication skills both in person and on the phone.  Front Desk Associates also need to be very knowledgeable about all of the services and facilities in the gyms.  You will be required to have basic computer skills.  The pay for this role generally starts at $9/hour. 
Personal Trainer – The job description for a Personal Trainer requires you to work with clients one on one and create training and fitness routines that allow them to work towards their specific health and fitness goals. You will need good people skills as well so that you can maintain good customer relationships.  The pay range is between $9-$30/hour.
Group Instructor – This role is similar to that of a Personal Trainer as you will be designing fitness routines but they will need to be accessible to people with a wide range of abilities.  Group Instructors need to be good motivators and be able to engage with every member of their classes.  The pay is the same for Personal Trainers and Group Instructors.
Manager – Managers will have a large number of responsibilities and will need to be able to supervise all aspects of the centers. Managers will handle the hiring and training of new staff as well as many other administrative duties including scheduling.  You must ensure that all clients are satisfied with the amenities and staff.  The expected salary is up to $35k/year.
Anytime Fitness Interview Questions
Prepare yourself for your interview by practicing some typical questions after you have submitted your Anytime Fitness application.
Why do you want to work here? You are very likely to be asked this question at any job interview.  Always make sure you've done some background research on the company before you go. 
How would you handle a customer complaint? You will need to demonstrate that you can stay calm in potentially difficult situations. Try to give an example of when you have had to deal with a angry customer and how you handled it.
What is your biggest weakness?  When you pick a flaw always follow up with how you are working to overcome it or what you have learnt from a difficult experience, for example by taking on further training.
How do you work in a team? Be able to work well with others and motivate other people is very important in Anytime Fitness jobs.  Use an example from your education or other employment experience and describe your role.
What is the most important part of customer service?  It is important that you understand how important customer service is as building good customer relations is vital to working in this industry.
Advice For Application Process
The best way of submitting an application form for corporate roles is to apply online.  Search Anytime Fitness jobs online to see their current vacancies on the careers section of the website. Fill in the online application to apply.  It's important to double-check all of the information before you submit.
As most of the locations are franchised you will need to contact your local center with a direct application if you are interested in working there as you cannot submit an Anytime Fitness job application online for a specific center.  You can't download a printable application for Anytime Fitness; you will need to request a free application form from the manager.
For many entry-level positions the interview will focus mainly on behavioral questions.  For Personal Trainer and Group Instructor vacancies the interview will be more in depth and will focus on more technical and specialist questions. It won't be necessary to wear a full business suit but you should still make sure that you are well presented.
Make sure that you keep a positive attitude throughout your interview as you want to demonstrate your interpersonal skills.  First impressions are very important so be sure to smile and maintain eye contact with your interviewer.  Sometimes you'll need to follow up after your interview via phone or email to check on the status of applications.
Also See:
Shiekh Shoes: Visit the job application for Shiekh Shoes to apply today.
Off Broadway Shoes: See our guide for careers at Off Broadway Shoes.
Life Time Fitness: Life Time Fitness offers opportunities for both, beginners and experienced roles.
Shoe Show: See this page for jobs at Shoe Show.
Rack Room Shoes: See this page for jobs at Rack Room Shoes.
Company Links
http://www.anytimefitness.com/careers/current-opportunities