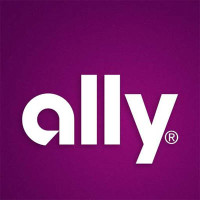 Ally Financial is a bank holding company with headquarters in Detroit, Michigan. Its subsidiaries include Ally Auto, which finances and leases cars, Ally Bank, a direct bank which conducts business entirely online, and a corporate finance division which helps upstart businesses.
Ally Financial dates back to 1919, when it was founded by General Motors as the General Motors Acceptance Corporation, or GMAC. It helped people to finance cars, and was known as GMAC until 2009. Over its long life span it has helped many people financially.
Ally sets people up with car leases through independent dealerships and conducts its banking services entirely online. The company employs over 7,100 people. In 2016, Ally Bank won the TNS Choice Award for Direct Banking, for the fifth year in a row.
To its employees Ally provides many benefits, such as a 401(k) plan, performance bonuses, paid-time-off, as well as health and wellness benefits, such as health insurance including dental and vision, wellness programs with financial rewards, and life and disability benefits.
How old do you have to be to work for Ally?
A person should be 18 years old to work for Ally. People like to work at this company because of its flexible benefits package, great 401(k) plan, and relatively casual work environment.
Company Links
https://www.ally.com/about/careers/