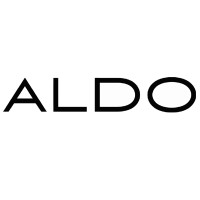 ALDO is a company that specializes in the production and retail of shoes and other fashion accessories. Its main branches are located in the United States, Ireland, and Canada, but franchise stores are also established worldwide.
The company was founded in 1972 by Aldo Bensadoun. The original stores were established in Montreal, Quebec, Ottawa, and Winnipeg. During the 1980s, the company has experienced substantial growth which allowed it to expand into other countries during the 1990s.
Today, the company handles more than 1,600 stores in over 65 countries. Moreover, it has also established two other retail banners, namely Call It Spring, and GLOBO.
Full time employees are enrolled in insurance plans which cover health, disability, life, and more. Staff is also given paid sick leaves and holidays, as well as employee discount to their products.
ALDO provides trainings and other tools to their employees in order for them to achieve their highest potential – and this, of course, is appreciated by their workforce.
How old do you have to be to work at ALDO?
To join the company's workforce, aspirants must be at least 18 years old by the time they submit their job application and other relevant requirements.
ALDO Careers
The fashion retail company offers an assortment of opportunities for interested applicants. Note that skill, knowledge, and experience requirements vary among the different job positions offered.
Assistant Manager: An assistant manager is responsible for the recruitment and subsequent training of sales team. He also manages store inventory and controls operating costs to minimize or prevent losses. Additionally, he ensures excellent customer service by checking whether all visual presentations comply with the company's standards.
Purchase Order Administrator: A purchase order administrator ensures the efficiency of the buying teams by creating and confirming accurate and timely purchase orders. He is also in charge of the correspondence with different suppliers and the maintenance of their files. Also, he resolves pricing discrepancies by coordinating with the Finance department.
Supplies Coordinator: A supplies coordinator generally supports other team members assigned in Order, Inventory, and Purchase. He reviews, manages, and approves orders from different branches, assists in checking inventory levels, and replenishes stocks. Lastly, he is responsible for supporting requests of franchisees regarding equipment tracking and billing processes.
Senior Cost Accountant: A senior cost accountant prepares all calculations regarding monthly cost of sales. He also studies cost ratio variances and reports it to associated departments including Planning, Logistics, Warehousing, and Import and Export. Aside from these, he makes ad hoc analysis as well as year-end audits.
Front-End Developer: A front-end developer is mainly involved in the constant development and update of the company's website. He contributes in the creation and mixing of written and visual elements of the site. He also designs, programs, and integrates newsletters, web interfaces, and online applications while ensuring quality and consistency.
Change Management Facilitator: A change management facilitator studies change assessments on various projects of the company. This is done by performing concise change analysis and doing organizational impact reports. He also leads the execution of change management actions and subsequently provides status reports.
Talent Acquisition Coordinator: A talent acquisition coordinator oversees the entire recruitment process for the different position openings in all departments of the company. He is responsible for interviewing candidates and doing background-checks. Moreover, he is expected to revise and update job descriptions when necessary.
Copywriter: A copywriter plays a key role in generating traffic to the company's e-commerce site by producing and developing quality newsletter copies. He develops stories on key products in order to increase engagement. Additionally, he manages freelance writers, making sure that outputs are submitted on time and of the expected quality.
Payroll Administrator: Some of the payroll administrator's responsibilities include preparing payrolls for different stores, and verifying employee hours as well as exception reports. He also processes salary increases and calculates vacation, termination, and severance pays. He create statistical reports on the productivity of the payroll department.
Buyer: A buyer is responsible for all aspects of buying and inventory management for the different products of the company. He guides branches in different regions regarding purchasing and balancing the store's collection. He is also expected to study the market or profile of different areas in order to establish proper provision of products.
ALDO Application
Job openings in the company are listed in their website's page. From there, an aspirant may browse for the position he is qualified for or is interested in.
Online application is also available. It is done by going to the specific position that one aims for. From there, he will be directed to a web page wherein he can submit the required documents.
In applying, one must remember to fill in all the details required. Documents to be submitted should also be complete. Each file must conform to the required format and file type.
It's not necessary to include every detail in the resume. It should simply highlight the applicant's qualifications as well as relevant job experience. Lengthy resumes make important details less noticeable.
If considered for an interview, one must read on the basic details of the company as well as the specifics of the job he is applying for. These things could be helpful in acing the interview.
Things To Know About ALDO
Aiming to provide a different kind of experience for its customers and staff, the company maintains a strong set of values rooted in ethics and compassion. Simply put, the company promotes a brand that cares for everyone.
The company recently treated their team members to a special event called Aldolini. In this gathering, employees are allowed to bring their families in the workplace to celebrate and get to know each other.
The company is known for recognizing employees for their performance. Regularly, recognition and incentive programs are held to give thanks to exemplary employees. As a result, their staff continues to perform efficiently at work.
Aldo also supports many philanthropic organizations around the world. Some of these include YouthAIDS which helps in curbing the spread of HIV/AIDS, and War Child which helps children in war-stricken countries.
Application Links
Company: https://www.aldoshoes.com/us/en_US
Careers: http://www.aldogroup.com/career-opportunities.html
Application: N/A