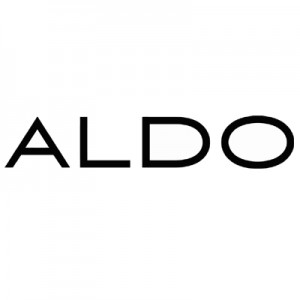 Founded in 1972 by Aldo Bensadoun, ALDO has grown from a single retail shoe store in downtown Montreal, to ALDO Group, a global company employing more than 20,000 team members worldwide.   Four separate signature brands operate under the ALDO umbrella, ALDO, CALL IT SPRING, LITTLE BURGUNDY, and GLOBO.  We are continuously looking for the very best talent to join our team.
Aldo founded his company on a commitment to compassion, ethics, and understanding the customer.   A young Aldo, son of a shoe merchant, understood the shoe business.  He felt most shoe companies were becoming cold and impersonal.  He wanted to create a company that would care about its customers, one that would strive to deliver the best product available at a fair price.
Aldo started a footwear concession within a chain of popular fashion boutiques.  In 1978 he opened his first freestanding store on St. Catherine Street in Montreal, Canada.  This was an innovative maneuver, most shoes were sold within fashion boutiques, and they would lease an area to a vendor.  Aldo now started to offer products other than footwear, he was offering accessories to provide Total Customer Service.
Aldo starts to open more stores, by 1991 Aldo had opened his 200th store.  His commitment to Total Customer Service was paying dividends.  The Transit division is created, providing fashionable shoes at an affordable price.  In 1992, GLOBO opened its first store, and quickly became the largest family shoe store chain in Canada. 1993 Aldo expands into the US market opening its first store in Boston, Massachusetts.  The STONERIDGE brand is introduced in 1994.  In 1995 the ALDO Group goes global, entering the international market.
ALDO ACCESSORIES is launched in 2000, and two years later 4 stores are opened in London, as well as mall locations in surrounding cities.  In 2008 LITTLE BURGUNDY stores are launched, STONEBRIDGE stores are rebranded into LITTLE BURGUNDY.  In 2010 ALDO Product Services was launched, allowing the company to enter the wholesale distribution market.  2012 brought expansion, both Mr. B's Gentlemen's boutique, and ALDO Rise, a program where ALDO supports young fashion designers were established.  In 2012 ALDO Group celebrated 40 years of business.
Currently ALDO Group is transforming the business model to keep up with the modern world.  A cross-channel strategy will be implemented which will allow us to provide a unique and consistent shopping experience across our entire network.  Our goal is to synchronize our infrastructure into one that incorporates digital technology and can tap into the global market as never before.
ALDO Careers
Minimum hiring requirements vary depending on location.  If you wish to find out how old you have to be to work at ALDO you will have to check with the individual location you are applying at.   Since we are a global company, salary, responsibilities, job opportunities, locations, and benefits will vary.  We hire from the international to the local level.    You may also visit any retail store and submit a direct application in person.
Get Your Degree!
Find schools and get information on the program that's right for you.
Powered by Campus Explorer
ADLO group strives to provide the very best work environment to our team members so that they may excel at their endeavors.   The ADLO Group is recognized for its people, and their passion and commitment to overall excellence.  We are committed to providing the best in training and tools so that our team members can provide the very best in customer service.
Our stores are designed with unique layouts and design, that are yet familiar to the customer no matter which store they visit.  Special attention is given to music, lighting, and overall visual presentation to ensure an engaging customer service experience.  From Sydney to New York, customers will find the same attention to their specific wants and desires. The distribution centre is a state of the art facility, managing all of outbound North American operations.  Merchandize receipts, transport, e-commerce transactions, as well as all recalls are handled through this facility.
ALDO group headquarters in Montreal, CA is a modern facility which is just over 300,000 square feet dedicated to the design and distribution of fine footwear and accessories.  Our main campus houses a cafeteria, fully-equipped gym, soccer and volleyball fields, an atrium, café, and even a community garden.  If that was not enough there is a car wash on the property!  The entire campus was designed to be as welcoming as it is stimulating.
ALDO is on the cutting edge of global fashion, our workforce reflects that.  We want as diverse as a group of team members as our geographical footprint.  ALDO looks to hire people from all areas of the world, with a multitude of experiences and expertise.  We currently have team members from France, England, China, Greece, Austria, literally almost every corner of the earth.  This allows us to provide footwear and accessories specific to their region, and supply products provide that extra level of customer service.
We are looking for people that will grow with us a company.  We believe that as our team members grow, so does our company.  We hire people that we feel can project and reflect our core company values.    Integrity and dedication to customer service are among our highest principles.
Make sure to be accurate and complete on all of your applications and submissions.  When you arrive for an interview be sure to familiarize yourself with our company.  We are looking for energetic, self-motivated individuals who want to be part of a team.  You will be asked why you want to work for ALDO and what you feel you can contribute to our team.
For management hopefuls, we will be looking for candidates who can work well with a diverse group of people.  One who can set goals and create a positive work environment to enable the team to complete them.  The questions asked will focus on how you relate to team members and what you think you can provide to the company as a whole.
Amazing benefits, flexible work schedules, ergonomic workplaces, fact paced environment, these are all excellent reasons to work at ALDO.  The people are really at the heart of ALDO.  Our entire company is structured to provide the best work place possible for our team members so they may be as productive and comfortable as possible.  Please take the time to look at our home office in Montreal, Canada.
ALDO Job Descriptions
ALDO offers a diverse range of employment opportunities.  At our Montreal head office location we offer positions in marketing, sales, distribution, and design to name a few.  Since we are a global company we have positions in customs administration and global marketing as well.  There are are also administrative, clerical, managerial, support, and custodial personnel needed.  ALDO truly offers almost any job imaginable; we have a very diverse list of job opportunities as well as ALDO careers.
Our Montreal distribution centre handles all inbound and outbound distribution of our products in North America.  A wide range of positions are available in distribution, merchandising, e-commerce transactions and transport.
ALDO stores are all over the world and offer sales associate and managerial positions.  Stores are located in Sydney, Australia, Times Square in New York City, and virtually every place in between.  Store environments are designed to create a pleasing visual presentation focused on an overall engaging customer service experience.
Advice For Application Process
ALDO is a Montreal based fashion retailer specializing in the design and production of high quality footwear and accessories.  In addition to ALDO's main offices and distribution center located in Montreal, Canada, we also operate over 1900 retail stores around the world, with locations on every continent except Antarctica.
The ALDO Group is looking for team members who are passionate about their work.  We provide our team members with a friendly work environment to encourage them to realize their full potential.  Our company is committed to its core values.  We pride ourselves on being a good corporate citizen, and employ team members who reflect our core values.  There are always opportunities for ALDO careers available.
To apply online for a position, visit the main website and look at career opportunities.  Downloadable application and a printable application form are available through links at the bottom. More information about how to apply for ALDO online is available in the article.
Vans' is a sports footwear company which opened in 1966 and is based in Southern California.  Vans is also a global company, with its brand available in more than 170 countries worldwide.  While Vans is a fine company, it is primarily a brand driven by street culture, with many of its offerings targeted to extreme sports enthusiasts.
ALDO's global strategy allows us to offer fresh new products that work well in the extreme sports environment as well as a myriad of other brands which supply leisure and fashion wear as well.  Our unique cross-channel strategy allows us to distribute products in a timely efficient way which keeps up with modern fashion needs.
STEVE MADDEN is a New York based footwear company which specializes in American fashion.  Founder Steve Madden has since become one of America's most successful fashion shoe designers.  Steve Madden products rely heavily on its retail stores and internet operation for the bulk of their sales.  Product availability is limited.
ALDO employs a variety of distribution strategies which make our products widely available worldwide.  Our global network and our North American distribution centre insure that we are able to provide products over wholesale, retail, and digital platforms.  This gives us an unprecedented distribution advantage.
Also See:
Reebok: Use the Reebok job application to apply here.
Timberland: For career opportunities, fill out the Timberland online application.
Journeys: Checkout the application page for work at Journeys.
Crocs: Crocs offers opportunities for both, beginners and experienced roles.
Elizabeth Arden: Visit the Elizabeth Arden application.
Company Links
http://www.aldogroup.com/store-management-opportunities.html