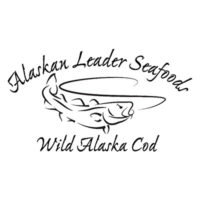 Alaskan Leader is an established commercial fishery based in Alaska. The company manufactures high quality, Alaskan seafood. The fishery specifically markets Alaskan cod, black cod, halibut, salmon, and sablefish.
The company was founded in 1990 by seven Kodiak fishing families. The families all had a deep knowledge of Alaskan longline, and crab fishing. The family run business united with Bristol Bay Economic Development Corporation (BBEDC) in 1998.
Alaskan Leader is one of the most successful longline companies in Western Alaska. There are 34 different headquarters across the United States. Four fleet vessels are in the Bering sea year round.
Employees earn their share dependent on the percentage of each catch. Payment usually averages around $2,500-$9,000 a trip. A higher wage can be negotiated based on the employee's performance. Also, after 90 days, airfare is always reimbursed.
Those hired must brave Alaskan waters for up to 90 days at a time. The employees enjoy doing hard work for each catch. Each position is perfect for those who also love to travel.
How old do you have to be to work at Alaskan Leader?
In order to work for Alaskan Leader Fisheries applicants must be 18 years or older. Applicants must be eligible to work in the United States.
Alaskan Leader Careers
The Fishery operates out of the Bering sea year round. Each job is dependent on the vessels immediate needs. Specific positions are decided by the captain onboard the vessel. The lower tier jobs are found to hire more often. All employees sign a contract before each trip, which averages 25-60 days in length, depending on the vessel.
The Steward: They report to the deck boss, bait-foreman, Factory foreman and cook. Responsibilities include cleaning bathrooms, cleaning up trash, and bleeding fish. The Steward also assists the cook with food prep and clean up. They must also clean the bathrooms, do laundry for the crew, and overall fill in wherever captain sees fit.
Quality Control: This employee is responsible for managing the quality of each catch. Those in Quality Control report to the captain and mate. Responsibilities include maintaining the core temperatures of the fish, and keeping track of the amount of product in the hold.
Processor: This position requires the employee to bleed the fish, and feed the fish into the header machine. They also bag and stow the products in refrigerated areas. The Processor pans product to the specifics of the market. They must load and unload each product from the freezers.
Deck Hands: Applicants must have a commercial fishing license. Applicants should be strong. Duties involve hauling 240 tubs of longline per day. They also load and unload freezers, and operate all deck machinery.
Gear: Responsibilities for this position include maintaining the longline gear. They also assist in backloading bait, product bags and food supplies. They work on deck two hours a day. They also operate Combi, and break bait, stock hooks, and assist in the factory when needed.
Gear Foreman: Their duty involves supervising five employees. They ensure crew rotations for breaks don't slow down hauling. Foreman also montior bait temperature and consistency. They also monitor the vessels inventory, and assist in hauling any time it ceases or slows.
Factory Foremen: They are responsible for supervising seven factory workers, and ensuring high quality product. The foreman is responsible for tallying the product. They are overall in charge of factory inventory.
Mate: Applicants must have a Coast Guard license. The Mate must keep a log on all information for the vessel. Mates help navigate the ship throughout its expedition, and operate its electronics. Mate's must be familiar in controlling the vessel if the captain asks him to.
Cook: The chefs are responsible for the overall living conditions on the ship. They must maintain food inventory for upcoming trips, and provide quality meals. They must also clean vessell, take out the trash, and do laundry. The cook works with Marine Food Management to plan the menu.
Deck Boss: Applicants must have a commercial fishing license. They must be trained in CPR. Deck Bosses are responsible for maintaining all deck equipment. They supervise each haul, and stock the gear according to the demand of the Mate. Minor duties include tying up boat, hauling mid-buoys, and operating cranes safely.
Alaskan Leader Application
In order to fill out an application, go to Alaskan Leader's website, and download the application. Each job listed above comes with it's own application. Applicants are free to apply to various positions. Applicants are more likely to get a call if they have previous fishing experience.
The applications needed for each job are all found online. Each application is kept on file for one year. Suitable applicants will receive a response within 1-4 weeks of applying.
In order for a candidate to have their application considered, they must have at least a high school education, or an equivalent degree. Applicants must also list whether they are okay with working 90+ days at a time.
Applicants resume should include past fishing experience. Certifications in Coast Guard, commercial fishing, and/or CPR are also encouraged. Those with more certifications will be better considered for open positions.
Selected candidates are subject to a personal interview, a drug test, and  reference check. Those selected should be prepared to answer questions regarding longlining, and previous fishing experience.
Things to Know About Alaskan Leader
Longline fishing is one of the most environmentally conscious methods in the industry. It's advantage comes from the one-fish-at-a-time method. Carefully handling each fish increases quality of seafood, with little environmental footprint.
The Northern Leader Vessel was the focus of Discovery Channels Mighty Ships. In Season 9, Episode 4, the episode documented the crew battling Alaska's weather on a trip.
Alaska's sustainability efforts have become a model for the entire world. Alaskan Leader is paving the way as the country's most progressive fishing company. Through it's "one-fish-at-a-time" method, the fishery reduces its carbon footprint on the ocean floor, while increasing the quality of its seafood.
The Alaskan Foundation was founded by Alaskan Leader, and several Kodiak fishing families. It's mission is to educate, and improve community relations among the rural people of Alaska. The foundation is located in Dillingham, Alaska, and Seattle, Washington.
COMPANY LINKS