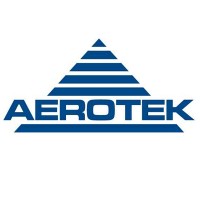 Aerotek is a recruiting and staffing company that specializes in staffing for technical, professional, and industrial businesses. Aerotek became Allegis Group, but still operates under its original name as a subsidiary of Allegis Group. You can find a link to their website at the bottom to go through the Aerotek application process.
The company was founded in 1983 by Steve Bisciotti and Jim Davis in Baltimore, Maryland. Allegis Group became the parent entity to Aerotek and other companies it had acquired, in 1998. Allegis now has several subsidiaries in the United States, Canada, and Europe. Jim Davis is still with Allegis Group, and has majority control of the private company, which has 7,000 internal employees and 100,000 contract employees. The company headquarters is in Hanover, Maryland.
The company recruits staff for industries in Aerospace and Defense, Aviation, Energy, Environmental, Manufacturing, Scientific, and more, to operate as a contingent workforce. The agency is flexible with its temporary staffing options, offering contract workers, contract-to-hire workers, and direct placement staff. To apply online to work for the employment company itself, see the application links below.
Those working for this company enjoy an atmosphere of diversity and inclusion. The company listens to its employees, and offers opportunities for learning and improving on their employable skills. The agency operates under a code of ethics and guidelines. If a career in this industry interests you, get a direct application from the website, below.
Aerotek Careers
Aerotek jobs cover the full spectrum of office work. Some of the positions available include Financial Analyst, Lead Payroll Specialist, Employee Verification Specialist, Document Control Specialist, Export Control and Compliance Officer, Insurance Account Representative, Technical Writer, Business Operations Associate, Accounts Receivable Associate, Executive Assistant, Postal Clerk, and Temporary Administrative Assistant.
The vast majority of job opportunities offered to new hires of the company are Sales Recruiter positions. Business Operations Associate is another typical starting position. The company provides bonuses and incentives to employees to work hard, and there are many opportunities for promotions. While there is no printable application form, you can apply at the website below.
Get Your Degree!
Find schools and get information on the program that's right for you.
Powered by Campus Explorer
How old do you have to be to work at Aerotek? You must be 18 to work at Aerotek. Most jobs at the company require a high school diploma or higher, and one year of related work experience, or more. You will need to provide documentation to show that you can legally work in the country in which you are applying.
Business hours are Monday through Friday, 9:00 AM to 5:00 PM, but employees may have to work extra hours. Aerotek careers come with a competitive benefits package, including medical insurances, life insurance, disability, 401k, tuition reimbursement, discounts, counseling services, paid days off, and more. See the website below to apply for Aerotek jobs online.
Aerotek Job Descriptions
Entry-level Sales Recruiter- As an Entry-level Sales Recruiter, you would screen candidates and compare their skills against clients' requirements. You would need to have a bachelor's degree, or sales recruiting experience, and have strong English skills. This position pays $33,000/yr. Click on your state at the website below to find local jobs.
Recruiter Leading to Sales Management – In this position you would perform the tasks of an Entry-level Sales Recruiter, but you would actively seek recruits through internet, job fairs, referrals, and networking, et al. Requirements are a bachelor's degree, customer service experience, and strong English skills. Salary is based on experience.
HR Administration Assistant – As an Administration Assistant in HR, you would perform filing tasks, answer phones, maintain Pre Employment Packets and office supplies, provide customer service, and schedule drug tests. One year of customer service experience, and an understanding of Microsoft Office Programs are requirements. Pay rate is $13.00 – $14.00/hr.
Bilingual HR Administration Assistant – This position is the same as the HR Administration Assistant, above, but you would need to speak Spanish as well as English, and you would enjoy a higher rate of pay. You would work under the Customer Support Supervisor. Pay is $35,000 – $37,000/yr. There is no free application, but you can upload a resume at the website.
Aerotek Interview Questions
These are some questions you could expect at your interview with this agency.
Has your previous employment been in customer service? Most of the company's internal employment offerings are in sales and recruiting, and they specify that candidates must have experience. Your interviewer wants to know that you meet their expectations. You will not be able to download application form at the company website, but you can still apply online.
Would you say you are competitive? The agency's bonuses and incentives are designed to encourage high performance. Let them know that you are a motivated worker, and that you are excited for the chance to prove yourself. While there is no printable application for Aerotek, you can apply at their website with your resume.
What have you done that showed initiative? Are you self-motivated and creative? Think of an example of something that you did that showed those qualities ahead of time. It will boost your confidence, even if you're not asked this question at your interview. The agency's online application process requires a resume.
Would you say you learn from your mistakes? This is an excellent quality to have in any field. If you haven't done well at this in the past, think of ways you could start, so you can bring your best self to your new position. Show your interviewer your positive attitude.
How much would you like to be earning two years from now? Internal staff of this temp agency enjoy many chances to advance through the company. Go ahead and show your ambition. If you would like an Aerotek application, go to the website below. Your will not be offered an application form, but you may upload your resume.
Advice For Application Process
You will want to be dressed very conservatively, preferably in a blue, black, or gray suit for your interview with this company. They are looking for some experience for even entry-level Aerotek jobs, so be sure you know the job description and its responsibilities and be able to relate them to your previous work.
This agency prefers hiring ambitious, motivated people. They use resumes rather than applications, so be sure yours is tailored to suit the position you want when you apply for jobs at Aerotek. Aerotek careers are available in other countries as well. If you would like to know how to apply for Aerotek online for the agency's Canadian or European locations, click on the office locations link above the list of US states.
Also See:
Gulf Power: Visit the Gulf Power application.
Labor Finders: See our resource page for more information on Labor Finders careers.
Comcast: Use the Comcast job application to apply here.
Time Warner: See our resource page for more information on Time Warner careers.
Georgia Power: For career opportunities, fill out the Georgia Power online application.
Company Links
http://www.aerotek.com/about-aerotek/aerotek-careers/