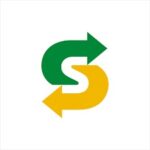 Position Summary
The Shift Manager supervises the operations of a shift to ensure that food safety, product preparation, cleanliness and inventory control standards are maintained. This may include scheduling and supervising staff. Exceptional customer service is a major component of this position.
Key Responsibilities
• Crew member performs all tasks and responsibilities of a Sandwich Artist® as outlined in Sandwich Artist® job description.
• Trains newer or less experienced Sandwich Artists™ in their tasks and responsibilities.
• Practises inventory control standards.
• Inspects equipment and storage facilities throughout a shift to ensure that equipment is in proper working order.
• Schedules and supervises staff as needed.
• Performs paperwork duties as needed.
• Completes University of Subway® courses as directed.
Prerequisites
Education: High school diploma or equivalent.
Experience: A minimum of 1 year experience in a restaurant environment.
Essential Functions
Communication and organizational skills.
Physical: Must be able to work any area of the restaurant when needed and to operate a computerized Point of Sale system/cash register (cashier). Position requires bending, standing, and walking the entire workday. Must have the ability to lift 10 pounds frequently and up to 30 pounds occasionally.
Full Time/Part Time and Day Shift/Weekend Shift positions vary by location.