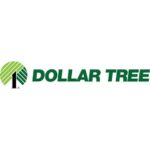 Job Description
Branch out with a warehouse career at Dollar Tree! We want YOU to join our amazing warehouse team! As a Warehouse Associate, you'll get to make a difference in a fast-paced, automated distribution center.
What's in it for YOU?
Earn up to $26.00 per hour
$500 Referral bonus
Opportunities to earn extra pay through incentive pay.
Full-time and Part-time positions available
Medical, Dental, Vision, 401(k), Life Insurance, Short and Long Term Disability, Discounted Stock Purchase Plan, Flexible Spending Accounts, EAP, Daily Pay, Annual Merit increases, etc.
Berwick, PA close to I-80
And more!
Available Shifts:
2nd Shift- (Sun/Mon & Thu/Fri) 8:00 PM to 6:30 AM
4th Shift: Friday to Sunday + 1 day during week on Tues or Wed, 7:00 am to 5:30 PM- $21/hr base for General Warehouse Qualifies for $1.50/hr shift differential
¡Subrya con una Carrera en el almacén en Dollar Tree!
¡Queremos que se una a nuestro increíble equipo de almacenes! Como asociado de almacén, podrá marcar la diferencia en un centro de distribución automatizado y de rápido ritmo.
¿Qué te ofrece?
Gane hasta $26.00 por hora
Bono de recomendación de $500
Oportunidades de ganar un pago adicional mediante el pago de incentivos
Posiciones a tiempo complete y a tiempo parcial disponibles
Médica, Dental, visión, 401k, Seguro de vida, discapacidad a corto y largo plazo, plan de compra de acciones con descuento, cuentas de gastos flexibles, EAP, pago diario, aumento annual del mérito, etc.
Berwick, PA ubicada cerca de la Intarestatal (I – 80)
Turnos disponibles:
3er Turno: De domingo a martes, de 6:00 pm a 6:30 am
2do Turno: De miércoles a Viernes, de 6:00 pm a 6:30 am
4to Turno: De Viernes a domingo, de 6:00 am a 6:30 pm
By applying to this job and providing your mobile number, you are agreeing to receive an initial text, which you will have to ability to opt out of upon receipt. Message and data rates may apply. Message frequency varies.