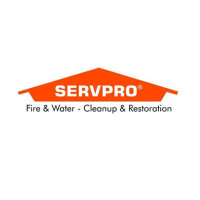 Servpro provides disaster restoration services and management for both individuals and companies. This includes 24/7 support for restoration after fire, water, flooding and storm damage. They also offer full cleaning and mould re-mediation services. They operate on a franchise model which means that they have a local presence through franchisees across the country.
The company was founded by Ted and Doris Isaacson in 1967, originally as a painting business. The expansion into cleaning and damage restoration services through franchising came quickly though. The first franchise was opened in 1969. Rapid expansion followed and by 1988 they had 647 franchisees. At this point they relocated their head office from Sacramento to Gallantin, Tennessee. They now have 1650 franchisees across the whole country. In 2005 they moved into a purpose built facility in Gallantin.
They have been ranked as the top franchise in restoration services as well as in the top 10 franchises overall by Forbes magazine and Entrepreneurs magazine for several years. They have also been recognised as one of the Tennessean's 2015 Top Workplaces.
Servpro provides many benefits for their employees. Maybe most importantly, they provide full health care after one month of service. Dental coverage is provided on voluntary basis after one month of service and after two years of service they pay full dental premiums. To maintain the health and well-being of their employees they offer a wellness program with coaching and multiple fitness centers. They also offer work-life balance coaching, counselling, legal and other support services. Long-term disability, life, accidental death and dismemberment insurance is provided and paid for by the company. When it comes to savings, they offer $.25 contribution on the dollar on their employee's 401(k) plans. Finally, paid vacation with eight annual paid leave days is given along with personal time off plans.
How old do you have to be to work at Servpro?
Anybody over 18 years of age can apply to work at Servpro. The company offers an especially great work environment for those who are entrepreneurially oriented. It is a company for those who like responsibility and have personal drive.
Servpro Careers
Franchise Business Consultants: As the company is based on franchises the development of the franchisees is a high priority. A Franchise Business Consultant helps develop materials, trainings as well as individual support for franchisees. The goal is to help franchisees develop their business and success. They work closely together with the franchisees, attending and arranging meetings and trainings. This involves a lot of travel and interaction with clients.
Franchise Sales / Account Managers: Individuals in these roles are responsible for selling new franchises. They are responsible for generating new leads, following-up as well as maintaining accounts. They will work to grow the number of Servpro franchises in the region they are based in. They will need to be results focused and interested in interacting with people on a daily basis. This means they are required to have strong people skills.
Call Center Representatives: As Servpro operates 24/7 services they need both part-time and full-time call center workers. A call center worker takes incoming calls from customers looking to find help in a disaster situation. They need to guide a customer over the phone to get the assistance they need in a stressful or tense situation. Call center representatives therefore needs to be really effective over the phone. They need to multi-task between many computer screens during ongoing calls, noting down relevant information and making service requests. There are flexible working hours with both day and night shift, and earnings start at $12 per hour.
Accounting Assistants and Accountants: As part of their account team accounting assistants handles payments to the franchisees as well those of the insurance firms. In this way they operate as liaison between the two. They are responsible for managing and balancing daily accounts. They are also responsible for running reports required and occasionally managing special projects. Pay starts at $12 per hour.
Other job roles at Servpro includes sales, research, marketing and training positions many of which are focused on their network of franchisees which they work closely together with. These include roles such as Marketing Specialist, Research Specialist, Franchise Training Specialist and Sales Coordinator.
Company Links
https://www.servpro.com/careers