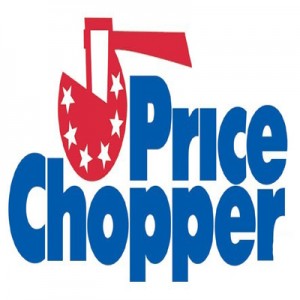 Price Chopper is a supermarket chain that has over 130 stores in Connecticut, Massachusetts, New Hampshire, New York, Pennsylvania, and Vermont. It has a reputation for innovation and customer service, and it has a passion for creating the ultimate shopping experience. It has many second, third, and fourth generation teammates because it is committed to treating employees like family, with respect and empathy. It is a family-managed, employee-owned, privately-held company that is currently being managed by the third generation of the Golub family.
In 1932, the first large self-serve supermarket in northern New York was opened by Bernard and William Golub. This store later grew into a chain that was called Central Markets. The name changed to Price Chopper in 1973, and its expansion continued into six states over the following years. It now employs over 23,000 associates throughout the northeast.
50% of the company's stock is owned by employees. It buys fresh produce from local farms to support local businesses in surrounding communities. Its Sustainability Initiative focuses on making the business more sustainable by minimizing waste and conserving natural resources. Over 2,000 managers have attended two-day Diversity Training Classes to learn how to make the best use of their available workforce and to have a more representative demographic profile. Four-hour diversity training sessions are now being implemented for hourly employees.
Price Chopper Careers
Employees enjoy working with their co-workers who are helpful and friendly. They also like interacting with customers and making sure they have a great experience at the store. People in Price Chopper jobs learn different styles of assisting customers and how to get along well with very different types of people. They like being challenged and trusted to handle tasks that are different from their normal routines.
Hours vary at the different locations. Most stores are open 24 hours a day, 7 days a week, while others have a range such as 7 AM to 11 PM, 7 days a week.
How old do you have to be to work at Price Chopper? You must be at least 15 years old to fill out the application form. Some positions require you to be 18.
The company is looking for talented, positive, outgoing people to fill its positions. In addition, you should be friendly and love serving people, as it will be important to keep the customers happy. You should also be able to learn new skills, as each role will have its own set of new tasks to master in order to be successful and move up into leadership.
Get Your Degree!
Find schools and get information on the program that's right for you.
Powered by Campus Explorer
For many positions, no experience is required. For leadership and management roles, specific experience in customer service, the grocery industry, retail, pharmacies, etc. may be required. The various requirements for experience and education are described in detail on each job listing.
The average hourly salary of some common positions includes:
Bagger – $7.74/hr, Bakery Associate – $8.81/hr, Customer Service Associate – $9.03/hr, Clerk – $9.05/hr, Cashier – $9.07/hr, Deli Clerk – $9.81/hr, Produce Clerk – $9.95/hr, Front End Supervisor – $10.54/hr, Assistant Bakery Manager – $14.13/hr, Customer Service Manager – $15.65/hr, General Merchandise Manager – $20.15/hr
Eligible employees in Price Chopper careers receive one of the best benefits packages in the industry. These benefits include:
Health Insurance, Flexible Spending Accounts, Dental Insurance, Life Insurance, Vision Insurance, Paid Time Off, 401(k), Profit Sharing Plan, Defined Benefit (Pension) Program, Tuition Reimbursement Program, Discount Program
For part-time employees to be eligible for medical coverage, they must be employed for one year and work an average of at least 20 hours per week. It is an Equal Opportunity Employer.
Price Chopper Job Descriptions
Part-time and full-time positions exist both in stores and at the corporate level.
In Stores
There are many part-time, entry-level positions available in stores. In addition, there are over 2,000 management positions in store settings.
As part of the Front-End department, you would be the most important part of providing the best service to guests and giving them a first impression of the store. Positions range from part-time Cashiers to full-time Customer Service Managers.
You can work in the Pharmacy if you are a Registered Pharmacist or Pharmacy student. Positions range from part-time Pharmacy Clerks to full-time Pharmacy Managers.
In the Loss Prevention department, positions range from part-time Officers to full-time Managers. You would make the store safe by preventing shoplifting and protecting guests from unwanted solicitors.
For the following areas, positions range from part-time Clerks to full-time Department Managers:
Bakery, Floral, Deli / Food Service, General Merchandise, Grocery, Meat, Produce, Seafood
Corporate
Corporate positions exist in the following areas, with the range of positions listed for each:
Accounting & Finance: Accounting Clerk to Chief Financial Officer, Advertising & Marketing: Graphic Designer to Director of Creative Services, Distribution & Warehouse: Selector to Director of Distribution, Engineering & Construction: Project Manager to Director of Engineering and Construction, Human Resources: Administrative Assistant to Human Resources Specialist, Information Systems: Information Systems Technician to Director of Information Systems, Legal: Administrative Clerk to Corporate Counsel, Risk Management: Administrative Clerk to Vice President, Risk Management, Loss Prevention: Loss Prevention Officer to Loss Prevention Director, Merchandising: Asset Manager to Vice President, Fresh Merchandising, Operations: Operations Assistant to Vice President, Operational Administration, Public Relations & Consumer Services: PR Assistant to Director of Consumer Insights
Future Career Growth
The company provides three programs to help employees pursue management career goals and future leadership.
The Retail Management Academy (RMA) is a 20-month program that puts employees on the fast track to leadership. After the program is successfully completed, employees are placed into the position of Co-Manager (Assistant Store Manager). The hope is that RMA graduates continue to rise up in management to later become Store Managers and Zone Directors.
The First Clerk Associate Development Program is a 6-9 month program for employees in specific areas such as Grocery, Deli, or Produce. When the program is successfully completed, an individual becomes an Assistant Department Manager (or First Clerk).
In order to help employees' career development by furthering their education, Price Chopper has partnered with Hudson Valley Community College (HVCC) and Excelsior College. Store teammates can earn a Certificate in Supermarket Management in Operations or an Associate Degree in Applied Science Business Administration from HVCC. Those credits can then be applied toward a Bachelor's Degree in Business at Excelsior College.
Price Chopper Interview Questions
After applying to Price Chopper jobs online, you may receive interviews that follow up on your online application. These could be over the phone, in person, or both. For management positions, you might talk to a panel of interviewers. In order to present yourself in the best possible light, dress nice and don't be shy. Answer questions honestly and concisely after giving them some thought.
Some of the questions you might be asked during interviews for employment in Price Chopper jobs include:
Why did you leave your last job?
What are two weaknesses about yourself?
Give us a reason why we shouldn't hire you.
Why do you want to work here?
What relevant skills do you have?
What is your availability?
After your interview, you will be notified if you got the job or not.
Advice For Application Process
There is not a printable application form, and you cannot download the application form. Since there is no printable application for Price Chopper, you must apply online with a free application. You are only able to apply to positions for which the company is currently hiring. Your Price Chopper application will be kept on file for one year after your submission, and you will be contacted if a position matching your skills becomes available in that time.
If there are no current positions that interest you, you are encouraged to check the Price Chopper careers page often because it is updated regularly with new openings to which you can send more applications. You also have the option of joining the talent network. This will allow you to receive alerts when new job opportunities matching your interests are posted. It also gives you the chance to share opportunities with family and friends via email or social media.
How to Apply for Price Chopper Online
When you want to apply for jobs at Price Chopper, you first go to the careers page. From there, you can click "View Jobs and Apply." The next page will allow you to click either "View Jobs" or "Apply Now" for each job category: stores, corporate office, or warehouse and distribution centers. If you click "Apply Now," you will be taken to a page where you can fill out a Price Chopper job application online.
You can either view all open job positions or search for jobs by keywords, category, and location. You are able to browse through jobs and click on them to read the requirements and responsibilities for each posting. When you find a position with a job description that interests you, click "Apply for this job online" to fill out a direct application for that position. If you have never created a profile before, you must do that now and then upload your resume and complete the Price Chopper application. You are only able to apply to one position at a time, so once you have a profile created, you can later return to the careers page and apply to more jobs individually.
Lucky Supermarkets to the west and Harveys Supermarket to the southeast are similar regional supermarkets that you could apply to if you do not want to work in the northeast. Lucky Supermarkets are located in northern California and the Bay Area, and many of the stores include pharmacies in addition to their other departments. 58 Harveys Supermarket locations exist in three southeastern states: Florida, Georgia, and South Carolina. 24 of these stores include pharmacies, and there are over 3,000 associates working across all of the stores.
Also See:
Marc's: Use the Marc's job application to apply here.
Ingles: Checkout the application page for work at Ingles.
Brookshire's: Checkout the application page for work at Brookshire's.
Grocery Outlet: See our resource page for more information on Grocery Outlet careers.
Kroger: Visit the job application for Kroger to apply today.
Company Links
http://www.pricechopper.com/careers