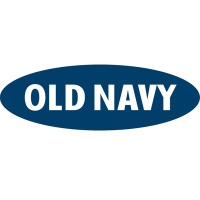 Old Navy is an American based retail chain. It is under the parent company Gap Inc. Old navy deals in the retail of clothing and accessories for both men, women and children alike. This is a breakdown of the benefits employees at Old Navy receive:
Medical
Old Navy provides medical coverage for its employees. It will pay for your medical costs before you pay from your own pocket. Some of the medical plans offered are PPO,EPO and HMO. This ensures that its employees are in tip-top shape when providing services to customers.
Dental
Nothing quite sells like a clean genuine smile. Therefore, employees are offered dental two dental plans. First is the Basic plan. This is for employees who don't plan on having major dental work done soon. The other one is the Dental Plus plan. This Is for employees who have work done regularly.
Financial and Retirement
Full-time, retired employees are offered 401(k) plan which the company matches with up to 4% the basic pay of the employee's base pay. Employees are also offered stock purchase plans. This allows them to put their hard-earned money into an investment that will work for them.
Merchandise Discounts
The discount offered to employees on Old Navy merchandise is huge. They also get discount on merchandise in other retail chains under the parent company Gap Inc. An example is a Banana Republic. These discounts apply to all employees whether full-time, part-time or seasonal. Employees are thus, able to save that extra coin.
Commuter Benefits
Old Navy ensures that its employees get to and from work in the most efficient means. This is through offering them a benefit which allows pre-tax payment on all transport means. So, whether it's mass transport, van pooling or car parking, Old Navy ensures it is hassle free.
Time Away From Work
Old Navy believes in balance between work and life. Workers hare are offered paid leave of up to seven days. There is also a leave of absence offered to employees. Time given on leave is dependent on the type of employment (whether full-time or part-time), the duration one has worked there and the position one holds.
Community Discounts
Gap Inc, the parent company of Old navy has partnerships with other known brands. Employees, therefore, get discount on things such as gym memberships, Hotel and Travel, Mobile phones and Plans and many more. This ensures that Old Navy employees get more value for less.
Life and Disability Insurance
In the case of injury, sickness and pregnancy, leading to an employee not being able to work, Old Navy provides coverage. This is free of charge. They also provide life insurance benefits to employees free of charge. The employee can also pay to have his or her dependents covered.
The above are just a few of the benefits one gets as an employee at Old Navy. This is to make sure that employees are comfortable so as to be able to focus on work and give their best. If any of these attract your attention, then you should consider working at Old Navy.