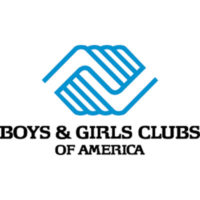 The Boys & Girls Club of America (BGCA) is an organization dedicated to the proper development of children and teens in need. It does this by providing them with a safe place to learn and socialize during out-of-school hours.
The first club was born in Hartford, CT in 1860. It was founded by three women – Mary Goodwin, Alice Goodwin, and Elizabeth Hammersley – to help the boys who were roaming the streets. It became a boys-only national organization in 1906, and added girls in 1990.
Currently, the BGCA has over 1100 independent organizations throughout the country and 4300 club locations. It hires over 56000 adult staff and impacts over four million children a year. Its members have been statistically shown to volunteer more, to better abstain from drugs and alcohol, to perform better in school, and to be more physically active.
As an employer, BGCA provides the full range of benefits. This includes the different kinds of insurance, tuition reimbursement, and a 401K. It makes a proper work-life balance a priority, and provides paid time off for vacations, personal reasons, and illness.
People who work there often find the experience very fun. They enjoy working with the different kinds of kids, like their co-workers, and like their working environment.
How Old Do You Have to Be to Work at BGCA?
The lower limit for people working as youth development professionals is 16. Some positions require you to be 18 to apply. For many, no exact age is set, but the required qualifications (high-school diploma, bachelor's degree) may imply a certain age.
BGCA Careers
The vast majority of the jobs at BGCA are assigned locally, by the individual clubs. Many of these involve working with the kids directly as youth development staff. Because of the BGCA's club nature, many support positions (e.g., chef, receptionist) are also available. There is also a good number of managerial positions, which generally require a bachelor's degree.
Volunteer. A great way to enter the BGCA organization and to see if it is right for you is to volunteer. A good time to do this is in the summer, when the BGCA actively looks for volunteers for its Summer Brain Gain program.
Youth Development Staff. A core position in the BGCA that involves working directly with the kids. Here, you plan and lead different activities in one of the club's programs. You must also maintain good relations with the staff, the kids, and the kids' families.
Inclusion Specialist. This job requires working closely with those members who have special needs. It requires behavior management skills and being able to de-escalate any destructive situations. You should expect to plan and lead some programs as well.
Cook. Pretty self-explanatory. You will be in charge of preparing and serving food in the club's cafeteria, as well as maintaining a safe and clean environment. You will also have to come up with menus and have a good, warm attitude towards the children.
Check-in Monitor. This job is similar to that of a receptionist. You will regulate the comings and goings of the clubhouse, check members in, and help them store their personal items at the entrance. You will also have to take phone calls, answer questions, and assist with membership forms.
Lifeguard. As a lifeguard, you are in charge of maintaining a safe environment in the swimming pool area. You must maintain proper conduct and be able to act appropriately in an emergency. You should also have a good understanding of youth development principles.
Sports and Fitness Director. In this position, you will be in charge of managing the sports program of the clubhouse. This includes ensuring that all the equipment is up to date, that all coaches are properly screened, and that all activities are sufficiently funded.
Program Manager. This is a more demanding managerial position that requires overseeing the full running and organization of the different programs. You must have a solid understanding of BGCA principles. Financial budgeting, report writing, and membership promotion are also required.
Director of Experiential Travel Programs. BGCA also aims at promoting global awareness and organizes trips abroad. In this job, you will be charged with planning, implementing, evaluating, and managing these travel programs. Do not hesitate to explore new trips and ideas!
Unit Director. The unit director is responsible for the operation, the fiscal management, and working with the leadership team of his/her clubhouse. It is his/her job to set goals each year, to ensure a fun and engaging environment, to foster good public relations, and to develop the program.
BGCA Application
Applications are accepted through the UltiPro system for the local organizations and through the BGCA website for the national organization. However, the best is to Google "Boys and Girls Club [your city/state]" and to access the Careers section of your local BGCA's website.
For the most part, you can apply online, although this may vary from club to club. Some will ask you for a simple form/résumé through the website. Others may want you to write via e-mail.
The best way to proceed with submitting the application is then to access your local clubhouse website and to see what their specific system is. Make sure to fill out everything accurately and to provide an up-to-date résumé.
When preparing your résumé, keep two things in mind. First, BGCA hires individuals who have a passion for working with kids and understand youth development. It is not "just a job", and your résumé should reflect this. Second, read the provided position description carefully, and make sure your résumé highlights the required professional skills.
Finally, before going in for your interview, make sure that you've at least a fundamental understanding of youth development. This is the foundation of BGCA. Working with kids also requires a lot of energy and positivity, so make sure to bring that with you. If the thought of working with children does not excite you, then do not apply for the job.
Things to Know About BGCA
The atmosphere in BGCA is one of inclusiveness and diversity. It believes in tailored programs for its members, and modifies them accordingly for children of different needs and ages. Its core values are integrity, collaboration, accountability, respect, and excellence.
The organization often makes the news, in large part because of its numerous alumni. These include actor Denzel Washington, boxer Evander Holyfield, and ballerina Misty Copeland, all of whom have spoken positively of the role that BGCA has played in their lives.
BGCA also enjoys a very favorable reputation as an organization that consistently improves the lives of kids in need. It does this by giving them a place where they can develop themselves, make friends, and pursue a healthy and productive lifestyle.
Both BGCA members and staff are also known for getting involved in community projects and volunteering. The BGCA also has clubs on Native lands, where it promotes cultural sensitivity in addition to its regular activities.
COMPANY LINKS