Bechtel Construction Job Application Online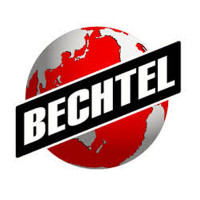 Those that fill out a Bechtel Construction application are striving to join one of the largest civil engineering and construction companies in the United States and has grown to have offices and construction sites all over the world.  Links to apply for jobs at Bechtel Construction are at the bottom of the page.
In 1898, Warren Bechtel began moving around the western United States, building railroads with his own team of mules.  By 1904, Bechtel had settled in Oakland, California where he worked on the Western Pacific Railroad and won a contract two years later to build more railroads.  Much of his work led to the extension on the Northwest Pacific Railroad, which was finished in 1914.  In 1919, Bechtel stopped working on railroads and began to work on roads, bridges, and highways in the western United States.  In 1929, the company grew into building oil refineries and two years later, was in a group of six companies to win the bid to build the Hoover Dam.
During World War II, Bechtel Construction built several cargo ships as well as an oil pipeline for the US Department of War.  Throughout this time, the company expanded and grew outside of the United States, starting work in Venezuela before turning most of their attention to the Middle East.  As the recession of the 1980s hit, the company turned their attention to environmental cleanup and alternative energy.  Today, Bechtel Construction has several big projects that they're working on, several of which are there to help preserve and clean up the environment.
Bechtel Construction is mostly headquartered in San Francisco, California, but their Reston, Virginia office controls a majority of their overseas and government offices.  Other major portions of the Bechtel Construction businesses are controlled in offices scattered across the country.
Bechtel Construction Careers
There are two branches of work that those with Bechtel Constructions jobs can follow.  There are professional jobs, which are in concentrated areas around the world that do the work to check on and design the building that the skilled craftsmen work on to make them safe and meet local construction laws.
At the local level, there are skilled craftsmen jobs that are located at construction sites.  Generally, those positions are specialties, like carpenters, welders, riggers, electricians, etc. in order to help construction move along quickly and help make sure that all of those specialty positions are done safely.
How old do you have to be to work at Bechtel Construction? Age requirements vary by job, however, if you're seeking employment on a construction site, you have to be over eighteen.  As you look at all Bechtel Construction jobs online, make sure that you read all job requirements closely, as some will require that you have various certifications or degrees.
Get Your Degree!
Find schools and get information on the program that's right for you.
Powered by Campus Explorer
As Bechtel Construction careers are located all over the world, benefits vary by country.  In the United States, benefits include accident insurance, a 401K, flextime, health insurance to the employee and their family, and twenty days of paid time off.   Full time Bechtel Construction employees get access to a few more benefits, including scholarships for children of employees.
Bechtel Construction Job Descriptions
Work Authorization Control Officer – You are responsible for making sure that all the permits are in order for the company to work on the sites and coordinating multiple parties in order to prevent hazardous work conditions for different groups.  Compensation is over minimum wage.
Senior Pipeline Designer – Knowing what materials are going to be used for and how much they cost to prepare a bid is part of this job.  The major area of this position is creating the layout, in 2D and 3D, of where pipes will go during the construction process.  Compensation is around $50,000 a year.
ROW Coordinator – Gathering paperwork to submit materials for paperwork to local jurisdictions is a major part of this job. As you'll be working closely with local offices, maintaining a friendly relationship and gaining knowledge of local zoning laws is extremely important. Compensation is around $60,000 a year.
Programme Controls Manager – By supporting the Project Management team, you will help make sure that everything is running smoothly and that the appropriate amount of materials are being ordered.  Compensation is around $80,000 a year.
Bechtel Construction Interview Questions
Here are some questions you may be asked during your interview:
Why do you want to work for Bechtel Construction? This is an extremely common interview question, so you should be prepared for it.  Talk about what drew you to the company, whether it was the company benefits or culture and why it's your first choice in places to work.
What experience do you have? Make sure to highlight all relevant experience that you have.  If you have management or construction equipment work experience, make sure to talk about it and have plenty of examples to back up all the claims that you make.
Where do you see yourself in the next few years?  Your interviewer wants to know if you see with the company.  Be realistic in your career expectations, but make sure to talk about how you're willing to take on extra challenges and responsibilities in order to move up in the company.
If you're working on a job site, you may be asked this question in the form of a hypothetical situation: What would you do if you saw dangerous conditions occurring on a job site? Be honest and realistic as you explain how you would work to end the dangerous conditions and protect your fellow work members.
If you're in a professional position, you may be asked this question in the form of a hypothetical situation: How would you correct a major mistake on a construction site? Be realistic and practical as to how you would take care of it.  Talk about what you would change in the designs that you had worked on and whether you'd request that the issue be fixed and redone on the site.
Advice for the Application Process
How to apply for Bechtel Construction online: first know if you're interested in working in the actual construction of buildings or if you want to work in the professional area.  For a construction job, follow the link and fill out the form.  For those who want to work behind the scenes, click the first link and follow it to select the job that you want.  Read all the requirements carefully before filling out and submitting you Bechtel Construction application.  There is no printable application for Bechtel Construction.
Before attending your interview, do research on Bechtel Construction and the industry in order to have a list of prepared questions to bring with you.  Although this may seem a little excessive, it will show that you're ready and willing to work hard to take the job that you want.
Your interview will be in a formal setting, so make sure that you dress appropriately.  If you've applied for a lower level job, business casual is acceptable.  However, if you've applied for a management or supervisory position, a suit would be preferred.  Have a positive and friendly demeanor as it will show that you're ready to fit into the existing Bechtel Construction team.
Make sure that you show gratitude at the opportunity to interview with Bechtel Construction and inquire about the best way to check on your hiring status afterwards.  No candidates will learn if they got the position they applied for during the interview as Bechtel Construction will want to screen all candidates before making a final decision.
Also See:
Suddenlink: Suddenlink offers opportunities for both, beginners and experienced roles.
Bright House Networks: Use the Bright House Networks job application to apply here.
Duquesne Light: For employment at Duquesne Light visit the application page.
J.B. Hunt: Checkout the application page for work at J.B. Hunt.
Quaker Oats: See our guide for careers at Quaker Oats.
Application Links